Art Pope's money key to N.C. anti-gay marriage push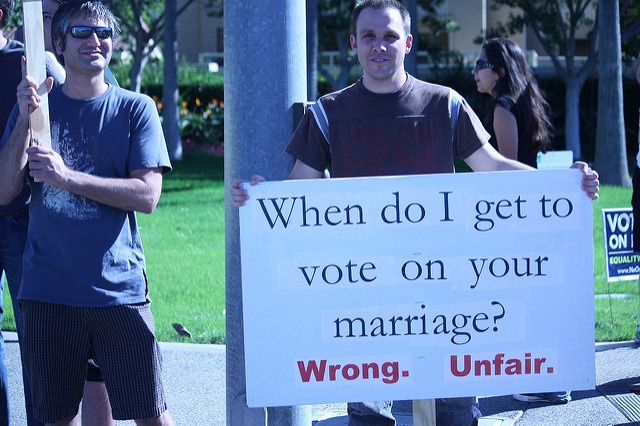 North Carolina multimillionaire Art Pope and his groups are often called "libertarian" in their political outlook. But Pope has veered from the views of most libertarians on at least one key issue: gay marriage.
Pope's family foundation has steered nearly $1 million into leading anti-gay marriage organizations, including $860,000 into a North Carolina group leading the push to amend the state's constitution to prohibit gay marriage.
In mid-September, the Republican-controlled North Carolina legislature quickly passed bills to put a constitutional amendment banning same-sex marriage on the ballot during the state's May 2012 primary election.
This weekend, the American Independent reported that three groups have been leading the push for the North Carolina amendment: the Christian Action League, Return America and the North Carolina Family Policy Council.
According to tax records, the John William Pope Foundation -- the small family foundation run by Republican donor Art Pope -- has given $860,000 in grants to the N.C. Family Policy Council since 1997. Gifts to the Council grew after John William Pope, Sr. died in 2006 and Art Pope took over the foundation.
N.C. Family Policy Council is known for its extremist rhetoric on gay issues. In 2003, the group claimed that laws banning discrimination in housing and hiring would lead to an outbreak of bestiality. The group's newsletter last month lamented the Supreme Court's 2003 decision to strike down sodomy laws, and in 2007 leader Bill Brooks angrily observed that gays on TV are wrongfully depicted as "kind, friendly, sympathetic, and understanding."
Other Anti-Gay Groups
The Pope Foundation has given grants to at least two other conservative Christian groups active in the gay marriage debate: Christian Leadership Ministries, an offshoot of Campus Crusade for Christ, and the Family Research Council.
The Pope Foundation's tax filings show $70,000 in support for the Family Research Council, which the Southern Povery Law Center has defined as a "hate group" for its extreme anti-gay positions. As recently as 2010, FRC president Tony Perkins claimed that pedophilia is a "homosexual problem." Perkins has also drawn widespread condemnation for his associations with ex-Klan leader David Duke in Louisiana and the Council of Conservative Citizens, a descendent of the Jim Crow-era White Citizens Council.
The Pope Foundation has also given $12,500 to Christian Leadership Ministries, an offshoot of Campus Crusade for Christ. CLM is now known as by the innocuous name Faculty Commons, with an aim of supporting Christians in academia. The Crusade has long identified homosexuality as a "sin;" group founder Bill Bright was a co-founder of Alliance Defense Fund, a Religious Right coalition which vows to expose the "homosexual agenda."
Pope Family Values?
The Pope Foundation's support of anti-gay groups is in addition to the money Art Pope and his family have contributed to Republicans, who were only able to pass an anti-gay marriage bill this year -- after years of trying -- due to their historic capture of the North Carolina legislature in 2010.
As the Institute for Southern Studies has detailed, Pope's family -- through personal contributions and via Variety Wholesalers, the family business -- pumped at least $758,500 into the state's 2010 legislative contests. Because the money was targeted on some two-dozen races, Pope's contributions were instrumental in fueling GOP victories last year.
The 2010 victories finally gave North Carolina Republicans the edge they needed to push the gay marriage issue in a state that had, unlike its Southern neighbors, long resisted it.
Pope's leadership in making the anti-gay marriage amendment possible is surprising given that his political views are often described as "libertarian." Indeed, as Jane Mayer detailed in her recent New Yorker profile of Pope, he helped found the North Carolina Libertarian Party in 1976. In 1988, he launched a PAC called the Republican Liberty Caucus that eventually grew into a national group [pdf] aimed at pushing the GOP in a more libertarian direction.
Today, the Libertarian Party nationally is unequivocal in its opposition to government intrusion in deciding who can marry -- indeed, they feel gay marriage doesn't go far enough. As the party declared in a June 30, 2011 press release:
"Permitting couples to marry when they are of the same gender is a step in the direction of equality before the law, but a truly free society would not have government in the business of defining relationships at all," said LP Chair Mark Hinkle. "Frankly, the idea that someone's legal rights should depend on whether they've entered a government-approved relationship ought to be repugnant to all of us."
The Libertarian Party platform is equally strong in opposing anti-gay marriage laws:
"1.3 Personal Relationships
Sexual orientation, preference, gender, or gender identity should have no impact on the government's treatment of individuals, such as in current marriage, child custody, adoption, immigration or military service laws. Government does not have the authority to define, license or restrict personal relationships. Consenting adults should be free to choose their own sexual practices and personal relationships."
The platform further states that "We condemn bigotry as irrational and repugnant. Government should not deny or abridge any individual's rights based on sex, wealth, race, color, creed, age, national origin, personal habits, political preference or sexual orientation."
Tags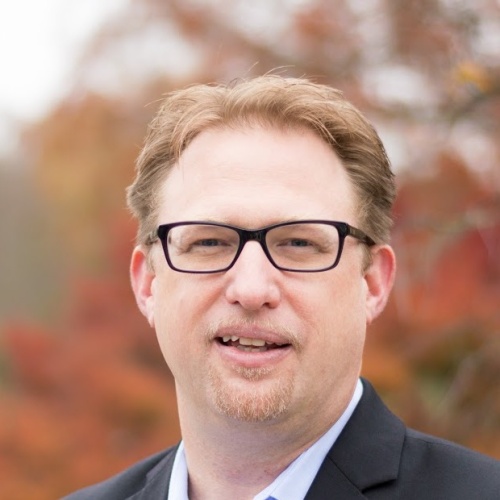 Chris Kromm is executive director of the Institute for Southern Studies and publisher of the Institute's online magazine, Facing South.