New survey details BP oil spill's human health damages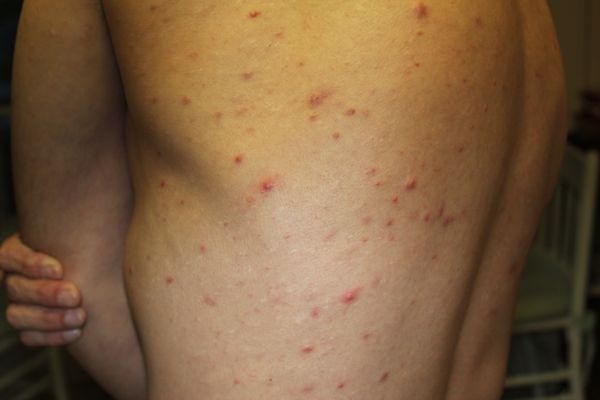 People living along the Gulf Coast from Louisiana to the Florida Panhandle continue to suffer health problems as a result of the BP oil disaster, according to a new survey conducted by the Louisiana Environmental Action Network.

"As a result of previous as well as ongoing exposure to the crude oil, community members have been made ill," according to LEAN's findings. "The health impacts experienced by the coastal community members correspond to the health impacts associated with the chemical components of the BP crude and the dispersants."

LEAN surveyed 36 87 residents of coastal communities between May 2011 and February 2012, with half of those living in Louisiana, 43 percent in Mississippi and the remaining 7 percent in Alabama and Florida. Sixty percent were males between the ages of 19 and 76, and the rest were females between 7 and 65. Forty-five percent of those surveyed were cleanup workers. The results were analyzed by Wilma Subra, an award-winning environmental scientist from Louisiana.

The respondents were exposed to spill-related pollution in a variety of ways, with 77 percent exposed through contaminated air, 74 percent through contaminated water, 64 percent through contaminated wetlands and beaches, and 36 percent by eating contaminated oysters.

Those surveyed reported being ill often, with the average reported illness lasting 4.4 days per week or 9 days per month.

The most prevalent set of health problems reported by those surveyed included headaches, fatigue and loss of memory. "The second set of most prevalent symptoms consisted of nausea, dizziness, difficulty breathing, chest pains, and skin irritation, lesions and boils," LEAN reports. "The third set of most prevalent symptoms consisted of vomiting, coughing, numbness in fingers and toes, ear ache, and abdominal pain."

Of the 69 percent of individuals surveyed who reported respiratory problems, only 22 percent were smokers.

The following chart of LEAN data shows the various problems reported and their prevalence: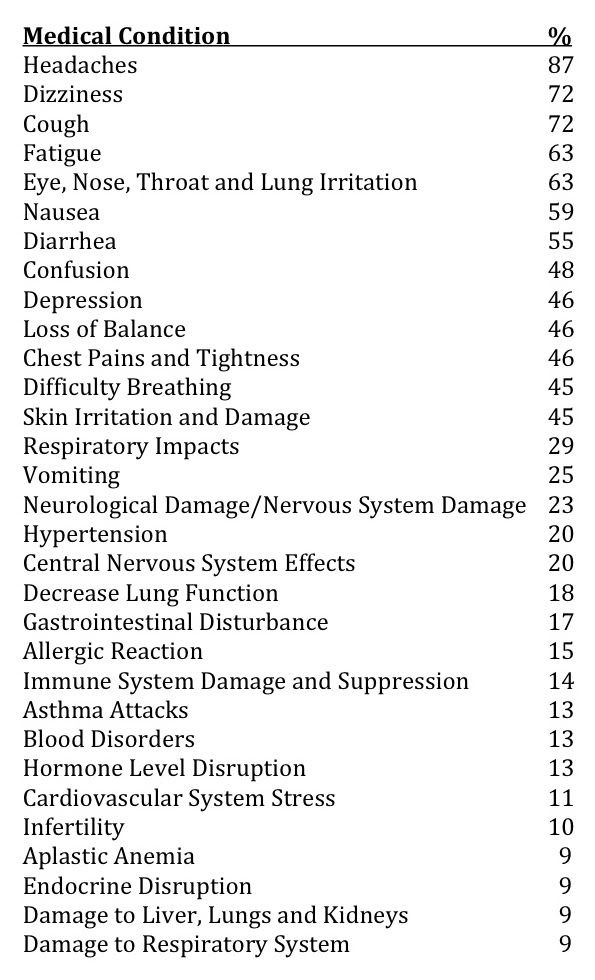 Only 35 percent of those surveyed had medical insurance. Respondents complained about a lack of doctors knowledgeable about chemical exposure.

LEAN offers a number of recommendations for addressing the ongoing human health crisis from the BP disaster. They include stopping or reducing exposure to the crude that remains in the environment, providing adequate and affordable medical care by professionals who understand chemical exposure, and educating health care providers on appropriate treatments for those exposed to oil and dispersants.
The findings of human health problems related to the BP oil disaster come amid growing concerns over health problems found in marine life, including an unprecedented number of dolphin strandings and deaths, and widespread reports among Gulf fishermen of mutated shrimp, crabs and fish.

To read the full result of LEAN's survey, click here.

(Photo above via LEAN shows persistent skin lesions experienced by a diver exposed to pollution from the BP disaster.)
Tags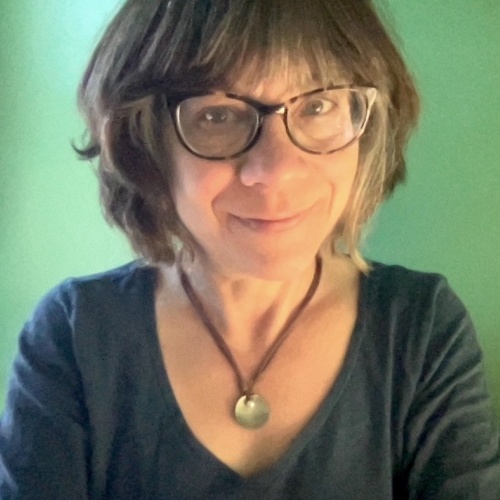 Sue is the editorial director of Facing South and the Institute for Southern Studies.