Firings at Alabama Public Television highlight state attacks on public media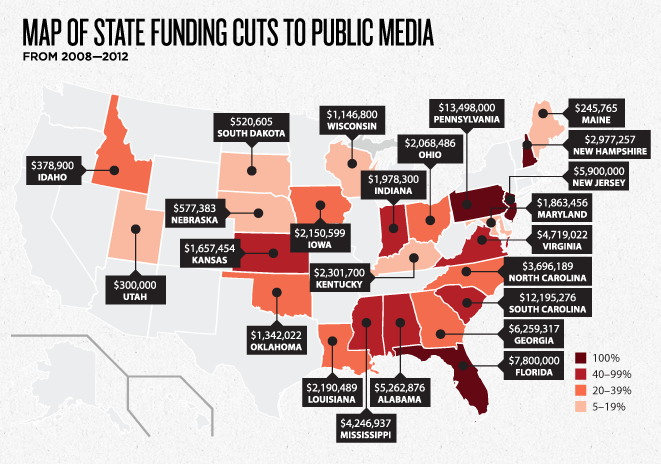 This week, the board of the Alabama Educational Television Commission came out of an executive session and made a surprise announcement: Alabama Public Television veteran broadcaster Allan Pizzato and his deputy Pauline Howland were to clean out their desks and leave the station's Birmingham offices immediately.
According to a report in Current, a blog about public media, no explanation was given for the dismissals. Howland said she was "baffled." Pizzato merely offered there was an "irreconcilable difference in opinion of the future direction of the station."
But there were at least two plot lines behind firings. One is controversy at the station over a Christian evangelical series of videos that Commission members wanted to air over the concerns of Pizzato and other staff.
In April, AETC commissioner Rodney Herring -- a chiropractor appointed by former Republican Gov. Bob Riley in 2011 December 2010 -- reportedly suggested to the TV station staff that they air The American Heritage Series, a 10-part program by Texas-based evangelical David Barton's group WallBuilders LLC.
The WallBuilders series offers a revisionist version of U.S. history that "presents America's forgotten history and heroes, emphasizing the moral, religious and constitutional foundation on which America was built." The front page of the group's website features right-wing polemics like "EPA power grab to regulate ditches, gullies on private property" and "Is it time to think about home schooling your child?"
Pizzato and the APT staff had "grave concerns" that the fundamentalist series was inappropriate due to its religious nature, which violates their broadcasting license. The AETC commissioners had planned to discuss the controversy at their meeting this week, but dropped the issue after deciding to fire the directors.
The firings also came amidst a broader crisis in public media in Alabama and other states. In recent years, state legislatures have slashed public broadcasting budgets, in some cases eliminating them entirely.
Since 2008, Alabama has cut its appropriation for Alabama Public Television in half. As Current reports:
Last summer APT shut its state capital bureau, suspended production of its political roundtable, Capitol Journal, and laid off 19 staffers. APT also scaled back operations at its Huntsville station and ended production of its music series, We Have Signal.
Alabama isn't alone. A November 2011 report by Free Press and SaveTheNews.org found that states have slashed $202 million from public broadcasting since 2008, including $30 million for 2012 alone.
As the map above shows, nine Southern states have had their public media budgets cut. In Florida, Gov. Rick Scott pushed to completely eliminate the state's support for public broadcasting; when the Republican legislature proposed more modest cuts, he vetoed the measure and moved forward with zeroing out the public media budget.
In Alabama, Mississippi, South Carolina and Virginia, the cuts have amounted to 40 percent or more of the total public broadcasting budgets in the state. In Georgia, Louisiana and North Carolina, the cuts have equaled 20 percent or more of operating budgets.
As the Alabama case illustrates, it's not just money that's at stake. After taking office in South Carolina in 2011, Gov. Nikki Haley (R) proposed eliminating the entire state appropriation for S.C. Educational Television (ETV). That provoked "open rebellion" in the GOP-led legislature, which fought to preserve a smaller amount of funding. But Haley also replaced every member of ETV's board, installing her own political appointees.
Despite these assaults, public broadcasting remains popular: Together, public media outlets have an audience of more than 170 million. And as Free Press and SaveTheNews.org argue, they will need those listeners to make their voices heard if public media is to survive the current crisis:
Without [a] coordinated effort, it will be incredibly difficult in the coming years to restore state funding and advocate for increased federal funding. Budget cuts have begun to erode stations' ability to provide local news and cultural programming and have hindered their structural capacity to reach rural and low-income listeners. The effects of these cuts could be permanent. Our public broadcasting system represents a historic public trust, a commitment to ensure that all citizens have access to the news and information they need. In the face of these threats, we need to rebuild that trust together, and help usher in the next generation of public media.
IMAGE: Map of state budget cuts to public media, from Free Press and SaveTheNews.org. For a larger version, click here.
Tags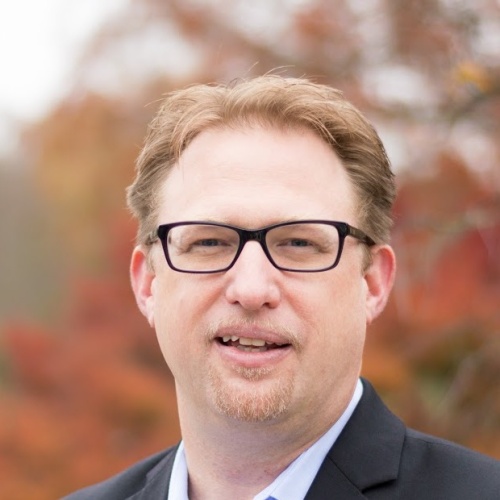 Chris Kromm is executive director of the Institute for Southern Studies and publisher of the Institute's online magazine, Facing South.