Climate science attack group turns sights on Texas professors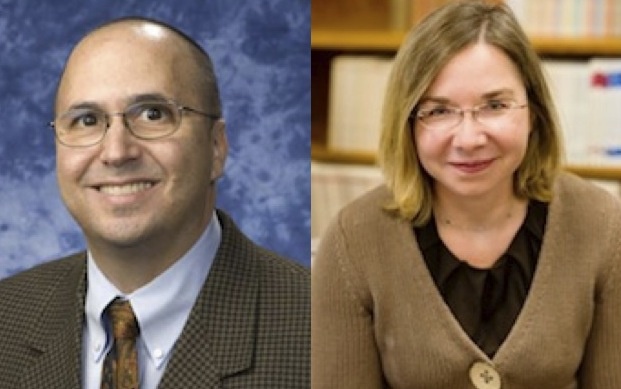 The American Tradition Institute, a conservative think tank with financial ties to fossil fuel interests, made headlines last year for a controversial freedom of information lawsuit against the University of Virginia targeting former UVA professor and leading climate researcher Michael Mann, who's now at Penn State.

Now ATI's campaign to discredit mainstream climate science is targeting professors at two Texas universities - and it's particularly interested in their communications with journalists.

ATI recently sent requests under the Texas Public Information Act to Texas A&M University seeking all emails to or from a university account used by Andrew Dessler (photo at left), a professor in the school's Department of Atmospheric Sciences whose research focuses on climate systems and climate change policy.  As the Climate Science FOI report blog observed, ATI's requests were unrelated to scientific data.

The group's initial request for Dessler's emails was made on May 1, the day after the New York Times ran a critical story quoting Dessler about MIT meteorology professor Richard Lindzen, who is part of a small minority of climate researchers who argue that mainstream science exaggerates global warming trends. (Lindzen is also a skeptic about the well-documented link between smoking tobacco and lung cancer.) That request sought emails that mentioned Lindzen and Mann, among other things.

Then earlier this month, ATI sent a second information request to Texas A&M expanding the emails it sought from Dessler's account to include any exchanges with New York Times reporter Justin Gillis, who wrote the Lindzen story, as well as any communications with the PBS investigative journalism show Frontline, Frontline producer Catherine Upin, Associated Press science reporter Seth Borenstein, and Suzanne Goldenberg, U.S. environment correspondent for the British newspaper The Guardian. Also covered in that request were any communications Dessler had with the watchdog group Union of Concerned Scientists and Richard Ades, a public affairs professional who directed the Project on Climate Science, which worked to disseminate high-quality scientific climate research to media and lawmakers.

Late last year ATI sent out a similar information request to Texas Tech seeking information on professor Katharine Hayhoe (photo on right), an atmospheric scientist who directs that school's Climate Science Center. Hayhoe wrote a chapter on climate for a book about the environment by former Georgia congressman and GOP presidential hopeful Newt Gingrich only to have him cut it after criticism from conservative talk radio host Rush Limbaugh, who refers to Hayhoe as a "climate babe." Other scientists targeted by ATI include NASA climatologists James Hansen and Gavin Schmidt, co-founder of the RealClimate blog along with Mann.

ATI's initial lawsuit targeting Mann came on the heels of a similar effort by Virginia Attorney General Ken Cuccinelli (R), a global warming skeptic who sought to investigate whether Mann defrauded taxpayers by using manipulated data to win government funding. That case went all the way to Virginia's Supreme Court, which ruled against Cuccinelli earlier this year.

In a recent opinion piece in the conservative Washington Examiner, Christopher C. Horner, ATI's director of litigation and a senior fellow at the fossil fuel-funded Competitive Enterprise Institute, described ATI's efforts as part of a "transparency campaign using federal and state freedom of information laws to learn more about how taxpayer-funded academics use their positions to advance a particular agenda."

But others take a different view. Jeff Ruch, an attorney with the Climate Science Legal Defense Fund, which has helped Mann and others with legal fees, told the Guardian that the requests represent a "new chapter" in ATI's ongoing campaign against mainstream climate scientists:
"Before they were going after interactions between individual scientists. This is basically a spying operation to see who are you talking to, but presumably the idea is the same: to find material that is potential[ly] of use in discrediting a scientist."
Originally known as the Western Tradition Institute, ATI is the 501(c)(3) charitable nonprofit arm of the American Tradition Partnership, a 501(c)(4) "social welfare" nonprofit that was founded in Colorado in 2008 with backing from fossil fuel interests. ATP, which changed its named from Western Tradition Partnership, was registered by Scott Shires, a Republican operative who was fined over $7,000 for campaign finance violations in that state, pleaded guilty in a scheme to fraudulently obtain federal grants for developing alternative fuels, and was tied to an illegal gambling ring.

ATP was the plaintiff in a recent U.S. Supreme Court case that overturned state bans on corporate and union spending in elections under the court's 2010 Citizens United decision. That case originated in the group's challenge to a Montana law that aimed to limit the influence of the state's powerful mining industry.

(Photos of Dessler and Hayhoe from their universities' websites.)
Tags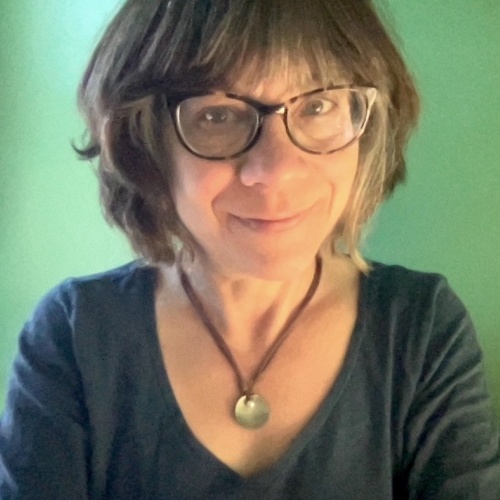 Sue is the editorial director of Facing South and the Institute for Southern Studies.