Nissan workers seek fair shake in Mississippi plant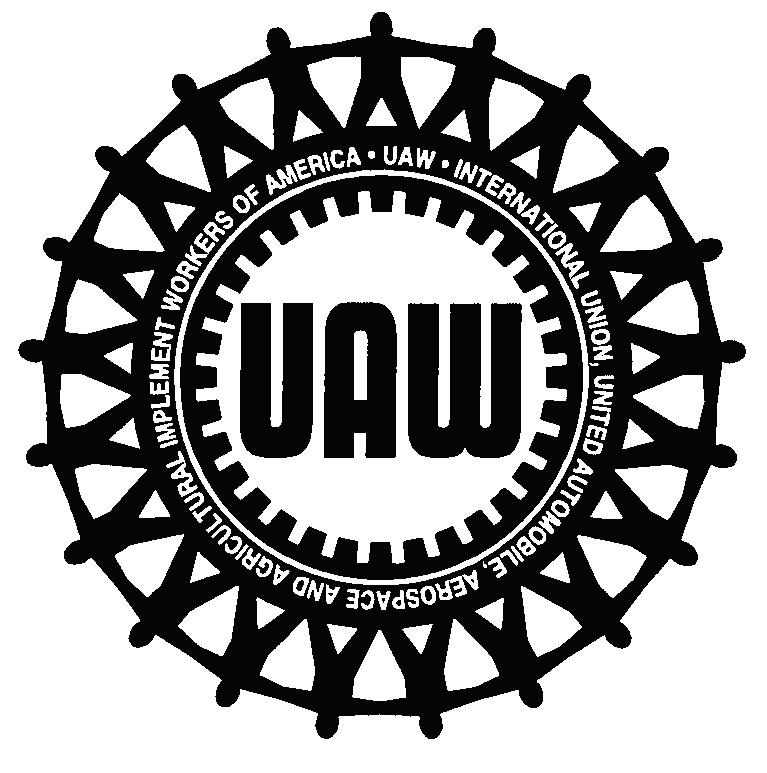 By Jane Slaughter, Labor Notes

United Auto Workers President Bob King says organizing foreign-owned auto plants is make-or-break for the shrinking union, but it's been 11 years since the UAW got as far as a vote at a Southern assembly plant.

Last month the union announced its first public organizing drive since 2001, returning to Nissan, the same company that has twice beaten the union 2-1 at its plant in Smyrna, Tennessee.

This time the drive is at the company's nine-year-old plant in Canton, Mississippi, a half-hour north of Jackson. The union held a June 3 rally near the plant attended by ministers and politicians as well as workers.

King appears to have given up on convincing companies to adopt the voluntary "Principles for Fair Union Elections" he put forth in January 2011, when the UAW announced a $60 million campaign to organize in the South. That would have meant a pledge -- by both sides -- to abstain from intimidation, threats, and promises of increased wages. The union would have had equal access to the workforce and neither side would have disparaged the other.

Not surprisingly, none of the German-, Korean-, or Japanese-owned companies that operate 14 assembly plants in the U.S. accepted his offer.

The union had promised a campaign to shame the companies as human rights violators, but for now is slogging it out the old-fashioned way, with Canton workers subjected to management's captive-audience meetings in which bosses say a union will lead to layoffs.

Temps Don't Count

In Nissan's "roundtable meetings," where workers watch videos that ask and answer loaded questions about the UAW, the company is using the traditional argument: Union plants have closed while non-union plants have remained open. (The script doesn't mention any other differences between the plants, such as age, product, or relative management competence.)

Nissan even claims never to have laid off a worker in the U.S. That's because more than a quarter of the workforce is employed by temp agencies and laid off at will.

"They always say they never let anyone go, but they let temps go," says Rafael Martinez, who belongs to the Nissan Workers Committee for a Fair Election. A Nissan spokesman says its number of employees "is continually fluctuating."

Martinez pooh-poohs the notion that unionization would threaten jobs, pointing to the three new vehicles the Canton plant will start building this year, on top of the four already in production. The company has just announced 1,000 new jobs in Canton. Nissan's stated goal is to grow from 8.2 percent of the U.S. market to 10 percent -- making a shutdown unlikely.

The company was lured to Mississippi with $363 million in state subsidies. Martinez thinks the company is unlikely to give up "easy money."

Workers who want a union could be helped by the demographics of the 3,500-worker plant, which organizer Sanchioni Butler estimates is, like the town of Canton, 80 percent African American.

Historically, Black workers have been more likely to vote for unions -- with their contract protections against favoritism -- than white workers. A 2011 national poll showed 62 percent of African Americans with a favorable view of unions, compared to 43 percent of whites.

In 2008, though, the UAW lost a vote 213-145 at a nearby plant that supplies seats to the Canton factory.

A Fair Day's Pay

In a low-wage, right-to-work state, politicians, management, and the media are combining to tell workers they've got it lucky and shouldn't rock the boat.

Martinez drove an armored car before hiring on at Nissan in 2004, seeking a safer job. He now makes top pay, $23.22 an hour -- nearly $10 more than the average Mississippi factory worker outside the auto sector. But he's stuck: wages freeze permanently after five years on the job.

Workers came to Nissan from other factory jobs, chicken plants, catfish farms, a Walmart warehouse. They started at $12 an hour, they say, the same wage that temp workers make now.

The UAW is not emphasizing wages in its organizing, though, because pay at Ford, GM, and Chrysler is around $28 for first-tier production workers. That's not a big enough differential, King says.

Michael Carter, who builds truck beds, says Nissan exploits the fact that unionized second-tier workers top out at $19.28 in 2015. "They say, 'you make more than a GM worker,'" Carter said.

Likewise, Big 3 pensions aren't a selling point "because we don't have good pensions for the new hires in Ford, GM, and Chrysler," King says. "What we say is if we get the whole industry organized, people can get what they deserve."

Both Big 3 new hires and Nissan workers have 401ks.

King says the percentage of temps is growing rapidly in the foreign-owned factories, and notes that Big 3 new hires have it far better than those workers, with superior wages and protections against arbitrary discipline and firing.

Canton workers say the temps tend to be younger but work alongside them doing exactly the same jobs. The UAW points to public documents that Nissan files with the state, showing 3,439 direct hires and 941 contract employees as of July 2010. The company has told workers that all 1,000 new jobs this year will be temporary. Nissan workers say in eight years they have never seen a temp promoted to regular.

The UAW is not trying to organize the Canton temps in this drive, however, as they work for different employers.

Why Not a German Plant?

The UAW had long declined to say which of the many targets in the South it would try to organize first. Reports surfaced in March of cards circulating at Volkswagen's plant in Chattanooga, Tennessee.

Many had thought the union's odds were better at a VW, BMW, or Mercedes plant, because the strong German metalworkers union IG Metall could pressure management. In Japan, auto unions are famously cozy with management.

But it's unclear how hard IG Metall is pressing German manufacturers to lighten up in their U.S. plants. A year ago Bernd Osterloh, who represents labor on Volkswagen's supervisory board, said he would not actively promote the UAW's efforts in Chattanooga. It was up to the employees themselves to decide on union representation, Osterloh said -- the same line used by management.

A meeting in March 2011 among King, the IG Metall president, and top worker officials of German car makers reached no agreement about supporting UAW organizing. King now calls the German union "very, very supportive," but some German observers speculate that IG Metall leaders fear looking bad if they go all out for the UAW -- which then loses.

Martinez thinks Nissan should stop fighting the union "tooth and nail" in the U.S. when its plants in Japan, Brazil, France and elsewhere all operate union.

Shine a Light

Union supporter Rosalind Essex says management is pushing back.

A half hour after she challenged managers in a roundtable meeting, a supervisor gave her a verbal warning -- over parking tickets.

Essex, an engine inspector hired in 2004, says "all the jobs are overloaded." She called the UAW when her hands started hurting in her first year.

Carter also wants a "balanced workload." He says if anyone leaves, more tasks are put on those who remain. He says he wants a union so that the company can't do whatever it wants with no input. "Whatever they come up with, we have to take it," he said, pointing to escalating health care costs.

He'd like to deal with the problem of temps "because they're willing to do the same job I do for less money." The union says they should all be made permanent.

Rafael Martinez wants a raise. "They can't keep using Mississippi as an excuse and compare the auto industry to Walmart or McDonald's," he fumes. "This is not a grocery store, this is a multibillion-dollar company which is a union company across the world."

Martinez is also tired of hearing that there are no unions in Mississippi (the rate is 6.5 percent). His wife works for the post office and he has uncles and cousins who've been union members.

"Nissan's thing is to keep people in the dark," Martinez says. "Every chance I get I come with a flashlight."
Tags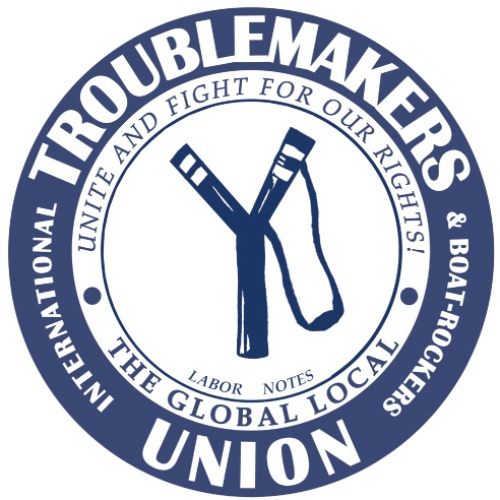 Labor Notes is a media and organizing project that has been the voice of union activists since 1979.