Vouchers no quick fix for disabled students in Louisiana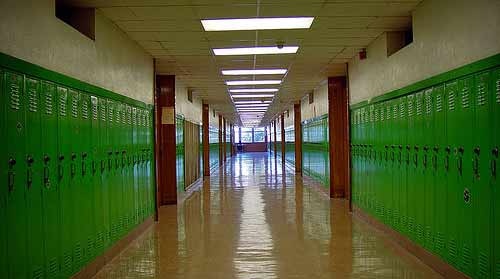 By Zoe Sullivan, New America Media

Last April, Louisiana Governor Bobby Jindal signed a new voucher program considered to be the most sweeping in the country. For years, Louisiana's children have been scoring below their peers in other states on reading and math skills, according to data from the National Center for Education Statistics. In this context, Jindal and his Superintendent of Schools, John White, have touted the voucher program as a way parents can choose alternatives when they believe public schools aren't meeting their children's needs.

For parents like Kelly Fischer, whose 11-year-old son Noah has autism, is blind and developmentally delayed, widening choices won't solve the problem of ensuring a good education. In some ways it has only compounded the labyrinth she has had to navigate since moving to New Orleans from her native Indiana in August 2009. Getting Noah's needs met forced Fischer to confront a systemically dysfunctional school district and made her an unlikely activist.

In 2010, Fischer joined a class-action lawsuit brought by the Southern Poverty Law Center (SPLC) against the state Department of Education on behalf of 10 named plaintiffs -- who represent a class that Eden Heilman, an attorney with the SPLC in New Orleans, says represents close to 4,500 students in New Orleans public schools.

"The public schools were choosing to either not serve kids with disabilities or to serve only certain types of disabilities," Fischer said. "And when I brought that to the school board's attention, that attitude was 'that can't possibly be happening.' But it was happening."

According to Heilman, the aim of the lawsuit is to get the state to bring its practices in line with federal law. The case was filed in October 2010 against the Louisiana Department of Education, the Board of Elementary and Secondary Education and the state's Superintendent of Schools.

A "Treasure Hunt"

Fischer's travails began when she tried to find a school for him. Although he was 8 and old enough to be in third grade, his learning wasn't at the same level. Contacting the state Department of Education, she was directed to New Orleans Recovery School District (RSD), without being told the city has another public school district. (There are 2 public school districts in New Orleans, the RSD and the Orleans Parish School Board. The RSD took over all of the failing schools post-Katrina while the OPSB maintained all those that were performing sufficiently well.)

"He needed help with everything: going to the bathroom, navigating around the building, having lunch," Fischer recalled of Noah's first day in a New Orleans public elementary school. The school, however, didn't have an aide for him, so Fischer spent her first few weeks in the city as her son's in-class support. Finally, after much frustration with the situation, she and her husband confronted the city's Recovery School District, which runs roughly three-fourths of the city's public schools, and managed to get Noah switched to another school, also run directly by the district.

Before landing at Lafayette Academy in 2010, his third school, where Noah is still enrolled, Fischer looked for a school that would fully serve her son, but some schools made it clear that Noah wasn't welcome. "Some of the charters told us they wouldn't take him. They would say things like 'we don't have a program here for him.' No one ever said 'do not apply,'" Fischer explained. Instead, she would hear things such as: "our charter doesn't accept students like that."

Additionally, Fischer said even when Noah was in his second school he wasn't getting the services that his Individualized Education Program (IEP) outlined as necessary, even if they had been promised. Fischer said they brought Noah's IEP from his Indiana school, which had been "cooperative" about fulfilling his needs. She described the arrangement her family had reached with Noah's school in Indiana. "We decided he needed to be in a more regular setting part-time, and the school paid to bus him there and paid for the program."

Fischer described her search as a "treasure hunt." "It was very difficult to access information, in terms of what schools were appropriate, what services were available, or even who to ask," she said. Finding Lafayette Academy, a charter school, was like finding a gem since it was actually following the law and serving students with disabilities in a way that accounted for their needs.

Fischer and other advocates believe the new voucher program will only make matters worse. As a parent of a child with special needs, she says applying for a voucher to send Noah to a private school would actually mean losing the one leverage she has in demanding better services from the public schools: namely, the federal requirement that public schools must accept and meet the needs of all students, regardless of mental or physical abilities.

She explained that if she wanted to take the voucher to send Noah to a private school, "I would actually have to sign away my rights, under the law, to receive services." This, Fischer said, would put her and other parents in the position of having to pay out of pocket for the kind of educational support that is currently required by law in public schools. "And for many parents, like myself, that is not possible."

Separate Systems

The voucher program expands a pilot program that began in New Orleans during the 2008-2009 school year. Under the new law, a parent whose child is studying at a school with an F, D, or C grade would be able to transfer to a private institution, as long as there are seats available at the private school and the family meets the income requirements, that is, at or below 250 percent of poverty, or $57,625 for a family of four.

Nolan Marshall, the Director of Policy and Advocacy at Tulane University's Cowen Institute for Public Education Initiatives (http://www.coweninstitute.com/), noted these parameters would open up the possibility of transfer to approximately 380,000 of the state's 700,000 public school students. "This program is only limited by the availability of seats," he said.

Fischer is less than enthusiastic. "To me, the voucher system is really designed to leave these special needs students contained in failing schools that will have less money to do the job that they're already not doing well."

Barry Landry, a spokesperson for the Louisiana State Department of Education, acknowledged that private schools accepting vouchers would not be required to provide the same services for special needs children that public schools do. He pointed out, however, that the state passed a law in 2010 to offer vouchers to students with disabilities, the School Choice Pilot Program for Certain Students with Exceptionalities.

"The program, which will provide families of eligible students with tuition assistance to attend approved nonpublic schools that offer exceptional needs programs, began during the 2011-2012 school year and is offered in parishes with a population of 190,000 or more," Landry wrote in an email interview with New America Media. "The amount of the tuition assistance cannot exceed the amount of the non-public school's tuition. And if the school's tuition amount is more than the scholarship value, the difference will be paid by the student's parents or guardians."

This solution, however, is not legal according to Heilman of the SPLC. "It creates a separate system for students with disabilities, which is a violation of federal law," Heilman said, explaining that such a system "[runs] the risk of kids being warehoused in separate programs." Heilman also noted that her organization is investigating the legality of the state's new voucher program since it may also violate federal statutes by asking children with special needs "to sign away their rights."

Although Fischer says Noah's current school, Lafayette Academy, a charter, is meeting her son's needs, she decided to participate in the lawsuit because of all the challenges she met trying to find a suitable school environment for him.

"We actually want them to be better," Fischer said, explaining that she agreed to sign onto the lawsuit with the understanding that her goal was not financial compensation, but rather fixing the problems with the school system. "I hope I'm a part of the solution."