Stronger state protections needed to prevent voter intimidation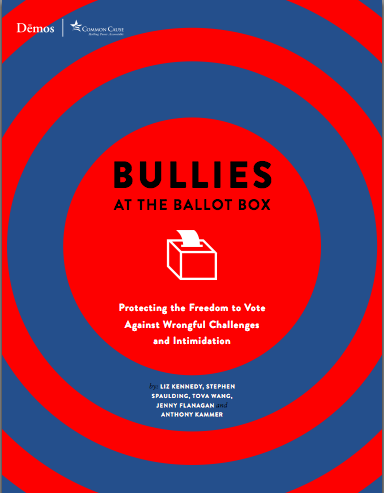 With Tea Party-affiliated groups planning a massive effort to challenge voters in targeted communities on and before Election Day, a new report from voting-rights watchdogs examines laws to prevent voter intimidation in 10 key states where the upcoming election is predicted to be close or where large challenger operations are expected -- and it finds that most of those states could do a better job of protecting voters from harassment.

This week Demos and Common Cause released "Bullies at the Ballot Box: Protecting the Freedom to Vote from Wrongful Challenges and Intimidation," which examines voter protection laws in 10 states: Colorado, Florida, Missouri, Nevada, New Hampshire, North Carolina, Ohio, Pennsylvania, Texas and Virginia.

It found room for improvement in eight of those states: Florida, Missouri, Nevada, New Hampshire, North Carolina, Pennsylvania, Texas and Virginia. Only Colorado and Ohio got satisfactory grades in all three areas examined: challenges to voters' registration status and right to vote before Election Day, challenges to a voter's right to cast a ballot on Election Day, and laws governing poll watchers or observer conduct.

"Voting must be free, fair and accessible to all, and voters should know their rights," said Common Cause President Bob Edgar. "It is important to maintain the integrity of our election system, and that means that candidates, parties and political activists should be focused on persuading and turning out voters, not bullying them or trying to manipulate the law to freeze them out of our democracy."

True the Vote and other Tea Party-affiliated groups have said they plan to recruit 1 million volunteers to challenge voter qualifications during this election. Known for advocating restrictive voter ID laws, True the Vote grew from a small organization in Harris County, Texas in 2009 to an operation that deployed over 1,000 poll watchers across most of the state the following year, as Colorlines recently reported.

Bill Ouren, True the Vote's national elections coordinator, has said that his group aims to make voters feel like they're "driving and seeing the police following you." The group reportedly has trainees in 35 states who will seek out irregularities and use them to justify new voting restrictions. Tom Fitton, president of the conservative group Judicial Watch, a partner of True the Vote, has said he fears the "Obama gang" is planning to "steal the election" with help from the "illegal alien vote" and the "food stamp army."

In a letter sent to supporters last month, Fitton wrote, "As the scope of the Left's efforts to corrupt and steal the 2012 elections become even more clear, it is absolutely vital that lawful voters like you and thousands of other patriots have the tools at hand to blow the whistle on voter fraud."

"Bullies at the Ballot Box" notes that federal law and laws on the books in all 10 states reviewed prohibit voter intimidation and could be used to prevent harassment at the polls.

"We call on elections officials and law enforcement at the state and federal level to stand ready to enforce the law and aggressively protect every eligible American's right to vote this November," said Demos' Liz Kennedy, the report's co-author.

Common Cause and Demos are part of the Election Protection coalition, the largest voter protection and education effort in U.S. history. The coalition is recruiting and organizing Election Day monitors to help voters understand the rules in their state and report any efforts to discourage or intimidate voters.
Tags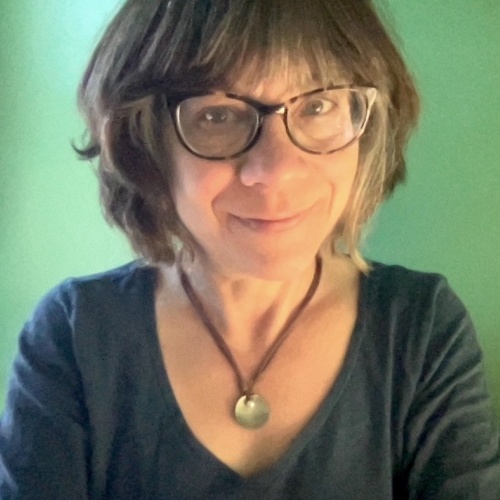 Sue is the editorial director of Facing South and the Institute for Southern Studies.