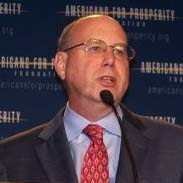 Three years ago, Art Pope was one of North Carolina's biggest political donors and orchestrated a well-funded conservative network.
But despite his undeniable influence, he was also an outsider: With Democrats in charge of state politics, he was relegated to bankrolling think tanks and attack groups, waiting for the day Republican victories would bring him closer to the levers of state power.
That day arrived this week, when Pope -- after again spending tens of thousands of dollars on North Carolina's 2012 state elections -- was appointed to one of the most powerful positions in Gov.-elect Pat McCrory's cabinet: "Deputy Budget Director," with the "deputy" title only a reference to McCrory having the final say on budget decisions.
Pope's journey from wealthy outside operative to a central role in state government began in earnest in 2010. For years, Pope had been pouring millions into creating a conservative echo chamber in North Carolina. The Civitas Institute, John Locke Foundation, Pope Center for Higher Education Policy and N.C. Institute for Constitutional Law -- they work on different issues in different ways, but the common denominator is that Pope's foundation supplied more than 85 percent of their income, and Pope usually sat on their board.
Pope also became a bigger player in the national political scene, allying himself with the Koch brothers to lead Americans for Prosperity, which not only became a vehicle for the Tea Party but also a growing player in state-level politics in places like North Carolina.
SEIZING THE POST-CITIZENS UNITED OPPORTUNITY
But it was 2010, the year of the Supreme Court's Citizens United decision, that Pope's role as a Republican donor and conservative benefactor merged. In addition to writing generous checks to the GOP, Pope became a case study in using outside election spending to influence state politics.
That year, three groups backed by Pope -- Americans for Prosperity, Civitas Action and Real Jobs NC -- accounted for 75 percent of the outside money that flooded into state legislative races, helping fuel the Republican takeover of North Carolina's General Assembly.
Pope's crucial role in the GOP's victories in North Carolina afforded him new respect in the political establishment -- and brought him ever closer to the reins of state power. Republican legislators picked Pope network staff to people their legislative offices. Pope found himself appointed to boards like a planning commission for the University of North Carolina system, and even to bodies his network had staunchly opposed, like the Golden Leaf Foundation.
The policy agenda of Pope's network was also reflected in the priorities of the new Republican leadership. After a 2010 campaign dominated by talk of the recession and jobs, once in the General Assembly the new leadership gravitated towards issues favored by Pope's more ideological spokespeople: slashing taxes, expanding charter schools and a voter photo ID bill.
And, crucially for the future of state politics, the new Republican legislature was put in charge of drawing the new state legislative districts -- which they did so effectively that, as the John Locke Foundation reported, Republicans won 64 percent of the N.C. General Assembly's seats in 2012 despite winning only 51 percent of the vote in legislative elections.
MOVING INTO THE HALLS OF POWER
In Pope's march to power, the final obstacle was the governor's mansion.
Former Charlotte mayor Pat McCrory had ties to Pope's network heading into the 2012 elections. Before officially announcing his second run at the governor's office, McCrory spent about a year touring the state with Americans for Prosperity, becoming in the words of The Charlotte Observer the "de facto spokesman" for the Tea Party group in North Carolina.
McCrory even went so far as to record a robo-call for AFP to rally support for opposing "clean elections" legislation -- a key plank in the Pope network's legislative platform.
Pope, in turn, rallied to help ensure McCrory's election. As Facing South reported, Pope and his close family members gave at least $20,000 directly to McCrory's campaign.* That was in addition to $125,000 given to the state Republican Party, which also worked to elect McCrory.
Pope's discount retail company, Variety Wholesalers, also gave at least $450,000 to three outside spending groups that spent on behalf of McCrory, directly or indirectly: the Republican State Leadership Committee, the Republican Governor's Association and Real Jobs N.C. (The disconnect between the market base of Pope's company, which owns chains like Maxway and Roses that target low-income and African-American and Latino communities, and the agenda Variety's money is used to fund -- like calls for slashing social services and voter ID laws -- may be one of the weakest links in the Pope apparatus.)
As in other North Carolina state races, spending by these and other outside groups was a key factor: Of the $8.1 million of reported spending by outside groups in the gubernatorial race, 68 percent benefited McCrory, giving the Republican a two-to-one outside spending advantage.
With McCrory's election, the road to power was clear: First Pope, along with other members of the Pope network, were put in key positions for McCrory's transition team. In mid-December, Thomas Stith, a former staffer at Pope's Civitas Institute, was named McCrory's chief of staff.
And now, Pope himself holds one of the most important positions in North Carolina government. Pope's central role signals a sea change in state politics, with a staunch foe of government spending now helping to decide the allocation of state resources. Although Pope has announced he is resigning from his other leadership roles, his negotiations with lawmakers over the budget will be done against his backdrop as a powerful political donor who could affect their political fate.
Indeed, the influence of Pope and his network in the current administration leads some to question who will really be in charge. As long-time Pope critic Chris Fitzsimon writes for N.C. Policy Watch:
When Pat McCrory takes the oath of office January 5th, he won't just become Governor of North Carolina; he will assume the role of the highest ranking official, at least in title and public housing privileges, of the new Pope Administration that is taking over in Raleigh next year ... Technically, Pope was named Deputy Budget Director because as Pope pointed out at the press conference announcing his appointment, the constitution names the governor as the director of the state budget. But Pope is definitely in charge.
* All election spending figures for 2012 will change (and likely increase) when the final state campaign finance reports are released in January 2013. Figures used in this story only reflect what has been reported to date.
Tags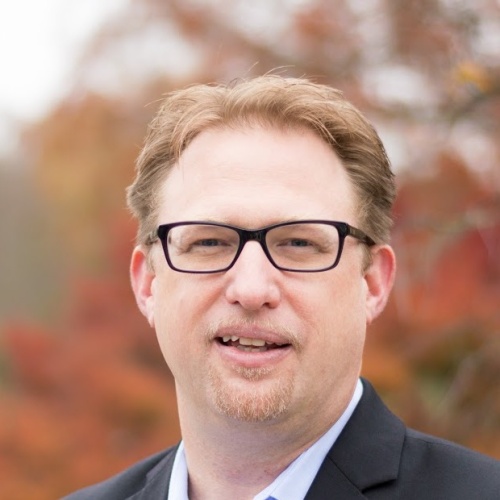 Chris Kromm is executive director of the Institute for Southern Studies and publisher of the Institute's online magazine, Facing South.