The recession takes a heavy toll on children -- and not just in the South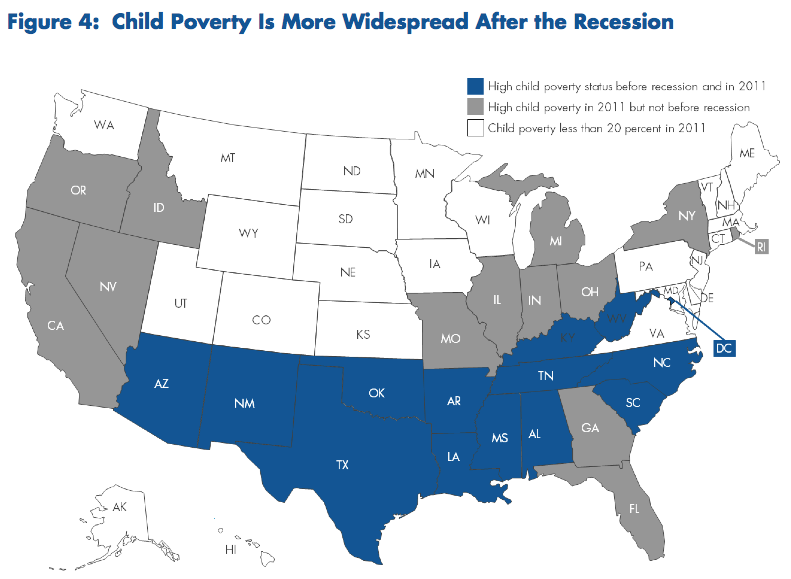 Before the current recession, Southern states accounted for two-thirds of those with child poverty rates over 20 percent. But today, states in the region account for less than half of those with high child poverty.

That's among the findings of a new report from the Urban Institute and First Focus, which examined state-by-state measures of children's economic well-being from 2007 to 2012. Those measures included numbers of children living with an unemployed parent, receiving nutrition assistance benefit, and living below the poverty line.

Among the report's findings:

* More than one in five U.S. children currently live in poverty, and one in four receive benefits from the Supplemental Nutrition Assistance Program (SNAP). Mississippi has the nation's highest rate of child poverty, at 31.8 percent, while Florida is among the states with the fastest-growing SNAP caseloads.

* The number of states with child poverty rates of 20 percent or more has nearly doubled during the recession, from 14 in 2007 to 27 in 2011. Of the 13 states that make up the South*, 10 have poverty rates higher than the national average.

* While there was a slight dip in the number of children living with an unemployed parent during any given month in 2012, 71 percent more children lived with an unemployed parent during a typical month in 2012 than in 2007. Effects on children include psychological stress and impaired academic performance, as well as increased incidences of abuse and neglect.

Before the recession, states with high child poverty rates were concentrated in the South and Southwest. The 14 states with pre-recession child poverty rates of 20 percent or higher were Alabama, Arizona, Arkansas, Kentucky, Louisiana, Mississippi, New Mexico, North Carolina, Oklahoma, South Carolina, Tennessee, Texas and West Virginia, along with the District of Columbia.

The 13 states that have fallen into the high child poverty category since the recession include the Southern states of Florida and Georgia, along with California, Idaho, Illinois, Indiana, Michigan, Missouri, Nevada, New York, Ohio, Oregon and Rhode Island.

"The numbers tell us two critical things: first, the recession continues to hit America's children hard; and second, smart investments in children's health and well-being can mitigate the harm," said First Focus President Bruce Lesley. "Federal resources like the Earned Income Tax Credit and the Child Tax Credit, CHIP and Medicaid, and even child support enforcement funding, can keep families afloat and protect America's children."

For a copy of "The Recession's Ongoing Impact on Children, 2012," from which the map above comes, titled click here.

* Facing South counts among the Southern states Alabama, Arkansas, Florida, Georgia, Kentucky, Louisiana, Mississippi, North Carolina, South Carolina, Tennessee, Texas, Virginia and West Virginia.
Tags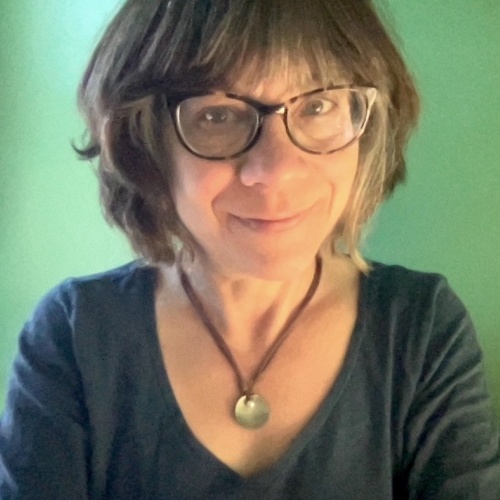 Sue is the editorial director of Facing South and the Institute for Southern Studies.