FROM THE SOUTHERN EXPOSURE ARCHIVES: How two Southern women helped legalize abortion in the US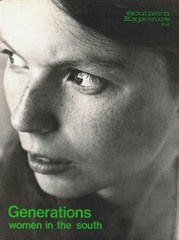 By Priscilla Parish Williams

This week marked the 40th anniversary of the U.S. Supreme Court's Roe v. Wade decision legalizing abortion. In a special 1977 issue of Southern Exposure magazine on women, Priscilla Parish Williams wrote a story about organizing underway in the South at the time to once again make abortion illegal. It included a sidebar titled "The Cases of Jane Roe and Mary Doe," which we reprint here in honor of the 40th anniversary of the magazine, which is published by the Institute for Southern Studies, the nonprofit that also publishes Facing South. Titled "Generations: Women in the South," the issue also included stories by noted writers Alice Walker and Lee Smith, as well as Pauli Murray, a civil rights activist and the first black woman ordained as an Episcopalian priest. It is available online here.

In the spring of 1970, two pregnant Southern women were prohibited from obtaining abortions. Mary Doe -- as she was known to the court -- was a married woman from Georgia. According to the records of Doe v. Bolton, "She had three living children. Two had been placed in a foster home because of her poverty and inability to care for them. The youngest had been placed for adoption. Her husband had recently abandoned her and she was forced to live with her indigent parents and their eight children.... She had been a mental patient in the State Hospital."

The other -- known by another pseudonym, Jane Roe -- was an unmarried woman in Texas. She was unable to get an abortion in the state because her life was not threatened by the continuation of her pregnancy (the only reason for which abortions were allowed in Texas), and she could not afford transportation to one of the few states where safe, legal abortions were available.

The Texas law prohibiting all abortions except those necessary to save a woman's life was typical of the vast majority of state statutes at the time. The Georgia law, passed in 1968 as a so-called "reform" law, prohibited abortion as a general rule, but made exception for cases in which a pregnancy would threaten the life of a woman or "seriously and permanently injure her health," a fetus would be born with a "grave, permanent, and irremediable" defect, or a pregnancy resulted from rape. In an effort to comply with one of the law's procedural requirements, Mary Doe had applied to the Abortion Committee of Atlanta's Grady Memorial Hospital. Her request was denied on the ground that her situation did not fall into any of the categories for which the state law made exceptions.

The two women initiated separate lawsuits culminating January 22,1973, in the Supreme Court's decisions (Roe v. Wade and Doe v. Bolton) in their favor. The Court held that the right of a woman to seek an abortion fell within the constitutional right of privacy, and that in the first trimester of pregnancy, attempts to interfere with a woman's decision to have an abortion were unconstitutional. In the second trimester, states were permitted to make regulations, but only to protect maternal health. In the third trimester, however, states were given authority to restrict abortions if they chose; but even then, the Court ruled, efforts to preserve life and health of a woman should take precedence over those to protect the fetus.
Tags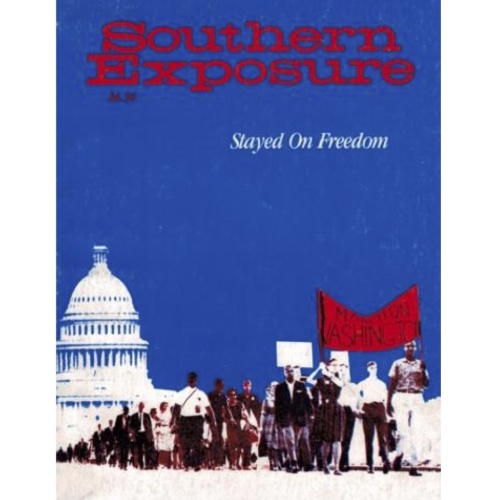 Southern Exposure is a journal that was produced by the Institute for Southern Studies, publisher of Facing South, from 1973 until 2011. It covered a broad range of political and cultural issues in the region, with a special emphasis on investigative journalism and oral history.