School vouchers: A pathway toward fraud and abuse of taxpayer dollars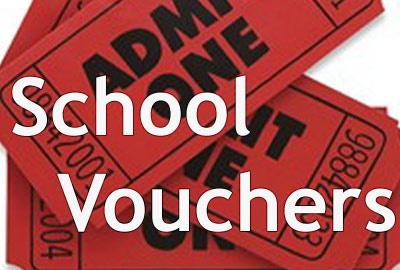 By Lindsay Wagner, NC Policy Watch
School vouchers and related efforts like tax credits, scholarship grants, and education savings accounts have become popular tools of the education reform movement's agenda during the past few decades. Touted as a way to provide school choice to parents, vouchers are promoted as an exit strategy for low-income students who are faced with poor educational offerings in the public school system.
North Carolina is in the thick of the school voucher debate, with two bills moving through the General Assembly now that would siphon at least $90 million out of the public school system and into voucher programs intended for low-income and disabled students.
Lawmakers are promoting these bills as opportunities for underserved students to gain access to high quality educational offerings, but the bills have sparked a huge outcry by public school advocates who say that the programs would devastate public schools and fail to serve the students for whom they are intended.
On April 24, The NC Justice Center's Matt Ellinwood and Cedric Johnson released a policy brief explaining how traditional vouchers and their look-alike counterparts work and the lack of student achievement gains associated with them.
NC Policy Watch is shining a light on when school voucher systems have gone very wrong elsewhere across the United States.
Fraud and abuse in Milwaukee
Milwaukee is known for having the oldest school voucher program in the United States. As Ellinwood and Johnson describe in their brief, a recent study concluded that Milwaukee students participating in the voucher program performed significantly worse in both reading and math than students in Milwaukee public school system.
These poor outcomes might have something to do with the fact that abuses of the voucher system in Milwaukee are rampant. At Milwaukee's Mandella School of Science and Math, Principal David Seppah -- who also founded the school -- used proceeds from state voucher payments to buy two Mercedes-Benz automobiles at a cost of $65,000. Seppah also owed the state almost $330,000 for more than 200 checks officials acknowledged they "inappropriately" cashed. Many of those checks, worth about $1,500 a piece, were made out to families whose children never attended Mandella.
Seppah explained to Milwaukee's Journal Sentinel, "I don't think anyone tells me I cannot buy a car after my wife and I put 2 1/2 years of our labor into this," referring to his efforts to get the school off the ground.
The head of another former Milwaukee voucher school, Henry Tyler, was indicted by a federal grand jury on counts of mail fraud and money laundering. State officials said the school owed nearly $500,000 for improperly cashed checks, improperly claimed summer school payments, past payroll payments and other debts. The indictment says Tyler defrauded federal food programs out of $196,000 between January 1, 2006 and May 5, 2006. Tyler also billed for 372 students, nowhere near the number of students attending the school. Tyler was suspected of using a school credit card to buy an $865 gold necklace from a Las Vegas pawnshop in May 2006.
The list goes on in Milwaukee. Cleveland Lee Sr., former chief financial officer of Harambee Community School, also known as a "voucher school," was convicted in state court of embezzling $642,000 from school coffers. He was sentenced to seven years in prison.
The Journal Sentinel also reported that Rosella Tucker, founder and director of the now closed Milwaukee's New Hope Institute of Science and Technology charter school, was convicted in federal court of embezzling $300,000 in public money. She was sentenced to two years in prison.
This year, Milwaukee's voucher program will cost approximately $155 million and will account for roughly 30 percent of the school district's size, according to an editorial in the Janesville Gazette. For a taxpayer-funded program that is so large, how has it been allowed to repeatedly fail?
In most instances, a school voucher system is not regulated. North Carolina state Rep. Marcus Brandon has said repeatedly that parents are the best form of oversight -- that they are the people in the best position to judge educational quality.
Lawmakers continue to rely on parents to regulate the voucher/charter industry while evidence points to the fact that parents possess imperfect information about the private and charter school market at the outset. As a result, millions of dollars of taxpayer money and hundreds of hours of instructional time all are allowed to go to waste as some private schools and those who head them run a scam.
Florida is not spared
The Florida Department of Education conducted an investigation of 38 schools suspected of defrauding the John M. McKay Scholarship for Students With Disabilities program. In 25 cases, allegations of fraud have been substantiated. These schools received McKay money totaling 49.3 million public dollars.
In 2011, journalist Gus Garcia-Roberts chronicled much of the fraudulent activity associated with the McKay scholarship program. His investigation revealed that at one institution, South Florida Prep, large numbers of students were crammed into rotating classroom locations in dingy strip malls, church foyers and public parks; open use of corporal punishment methods to tame students; 17-year-old drivers with learner's permits transporting other students to field trips, which resulted in an accident and deaths in one instance; and other sad stories of neglect and abuse.
How did this go on? In Florida, like in many other states, private schools go unregulated. The Department of Education never inquired about South Florida Prep's curriculum (there was none) and allowed McKay students to attend the school. DOE also gave them at least $236,000 from a state-run tax-credit scholarship for low-income kids.
According to the Palm Beach Post, officials at Faith Christian Academy defrauded the McKay scholarship program and the federal free lunch program by reporting more students than were actually attending the school. Betty Mitchell, head of the school, and five of her relatives and one other woman accepted more than $200,000 in state voucher money, textbook publishers and even landscapers -- all money intended for disabled children who didn't even attend the school.
Those arrested pocketed the money and used it to pay for real estate, personal automobiles, restaurant meals, airfare and cell phone bills, according to the State Attorney's Office investigation. Taxpayers also paid for rent, utilities, tickets to a comedy show, clothing, satellite television, and trips to beauty shops and nail salons for those arrested, investigators said.
Florida also has a tax-credit program that finances schools teaching a fundamentalist dogma that holds that the world was created in six days. Some of those schools use textbooks produced by Bob Jones University Press and A Beka Book, a Christian publisher in Pensacola, Florida.
A Beka Book published one high school science text that concludes that "much variety within the human race has developed from the eight people who left the Ark." Another text, intended for use in the sixth grade, makes repeated references to Noah and the flood, which it calls the reason for both the world's petroleum reserves and the development of fossils.
Courtesy of a 2012 Mother Jones' article outlining what Louisianans can also expect in their voucher schools, which use these texts, some other conclusions drawn in other books include:
"Dinosaurs and humans were definitely on the earth at the same time and may have even lived side by side within the past few thousand years." Life Science, 3rd ed., Bob Jones University Press, 2007
"A few slave holders were undeniably cruel. Examples of slaves beaten to death were not common, neither were they unknown. The majority of slave holders treated their slaves well." -- United States History for Christian Schools, 2nd ed., Bob Jones University Press, 1991
Gay people "have no more claims to special rights than child molesters or rapists."—Teacher's Resource Guide to Current Events for Christian Schools, 1998-1999, Bob Jones University Press, 1998
"Global environmentalists have said and written enough to leave no doubt that their goal is to destroy the prosperous economies of the world's richest nations."—Economics: Work and Prosperity in Christian Perspective, 2nd ed., A Beka Book, 1999
The road ahead for North Carolina
State Superintendent of North Carolina Public Schools Dr. June Atkinson has gone on record to express her concerns about vouchers in North Carolina. In an interview with NC Policy Watch, Atkinson said last fall that "we are in a difficult economic place and to give vouchers or credits would continue a spiral down of money for public education. I do not believe that vouchers or tax credits would be in the best interest of our 1.5 million children that we have in our state."
Nevertheless, Rep. Paul Stam has introduced a school voucher bill that would move $90 million out of the public school system and into private institutions by offering eligible students $4,200 tuition reimbursements per year. Critics point to the fact that this amount of money doesn't cover the cost of private school tuition and those who take advantage of it will be already economically positioned to attend private school, with our without the voucher.
Stam is also sponsoring a bill with Rep. Marcus Brandon that would replace a 2011 tax credit program for families of disabled students who send their children to private schools. Instead receiving up to $3,000 per semester in tax credits, families would get straight tuition reimbursements of up to the same amount per semester. While there was considerable debate in the House Education Committee about the ramifications of this bill, including parents being pushed into loans to cover the full cost of tuition, the bill passed through committee.
North Carolina has a long road ahead. Not only could unregulated school voucher systems fail to serve the students for whom they are intended, North Carolina could be looking forward to dealing with the kind of fraud and abuse of taxpayer dollars that Milwaukee, Florida, and countless other locales have faced should these bills pass with little regulatory provisions.
Tags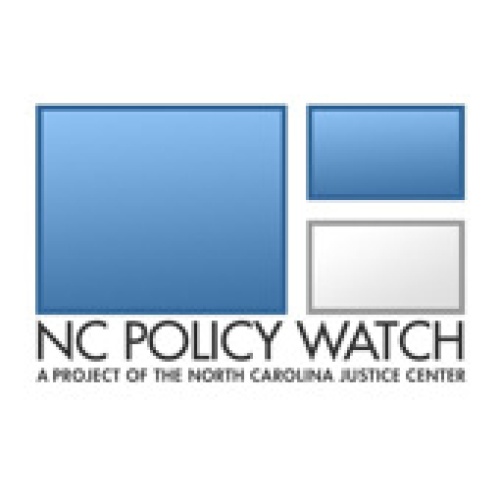 A project of the N.C. Justice Center, N.C. Policy Watch is a news and commentary outlet dedicated to informing the public and elected officials as they debate important issues and to improving the quality of life for all North Carolinians.