Youth unemployment crisis hits South hard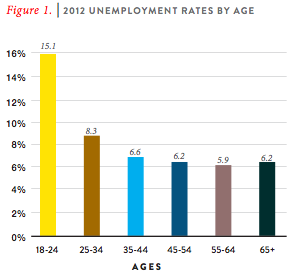 Young adults continue to face high rates of unemployment, and the problem is particularly severe in Southern states, which are also grappling with other economic disparities.

In a new report titled "Stuck: Young America's Persistent Jobs Crisis," the public policy group Demos shows that 18 to 34 year-olds make up 45 percent of the total share of the unemployed population, with 4.1 million new jobs needed to return that age group to pre-recession levels of employment.

Demos also found that young adult Hispanic workers experience unemployment rates 25 percent higher than whites, young African Americans face rates that are almost double that of whites, and women are much more likely to work in part-time, low-paying jobs than men. In addition, young workers with only a high school diploma are unemployed at twice the rate as those with a bachelor's degree.

"While much attention has been paid to the challenges facing indebted college graduates who are now much more likely to be working in jobs that don't require a college degree, the deep and persistent high levels of joblessness and under-employment among young people without four-year degrees (the majority of the generation) is a silent crisis facing our nation," says Tamara Draut, who authored the report with Catherine Ruetschlin.

They note that unemployment and underemployment at the start of young person's working life have consequences that last a lifetime, including the inability to invest for future security and diminished earnings that persist for decades. A recent analysis by the Center for American Progress found that young Americans will lose $20 billion in earnings over the next decade due to the impact of the unemployment.

The crisis is felt especially acutely in the South. Though Demos' latest report does not break down youth unemployment by state or region, previous analyses have found especially high unemployment rates among young people in Southern states.

Last year, for instance, 24/7 Wall St. reviewed government unemployment figures for each of the 50 states and identified the 10 states with the highest unemployment rates among residents ages 20 to 24.

Of those 10 states, seven were in the South: 1. Mississippi (22.2 percent); 2. Alabama (20.2 percent); 3. South Carolina (19.9 percent); 4. North Carolina (19.6 percent); 5. Tennessee (18.3 percent); 6. Kentucky (17.9 percent); and 9. West Virginia (17.2 percent). Washington comes in seventh at 17.7 percent, California eighth at 17.6 percent, and Nevada 10th at 16.7 percent.

The states with the highest youth unemployment rates are also facing other economic disadvantages. As 24/7 Wall St. observed:
These states are also, for the most part, extremely poor. Six of them have among the lowest median income in the country. Mississippi, which had the highest youth unemployment in the country in 2011, also had the lowest median income in the country in 2010, the most recent available year. As evidence of the extreme poverty in these states, many of these states have among the highest percentages of residents receiving food stamps. In Tennessee, for example, 17% of residents received food stamps in 2010, the second-highest proportion in the country.
Demos offers a number of policy recommendations to address the crisis. They include creating opportunities through a youth job corps, strengthening the voice of young people in the workplace by restoring workers' rights to unionization and collective bargaining, and creating pathways to good jobs through access to community college and vocational training. Demos also calls for raising the federal minimum wage; studies have found minimum-wage hikes do not harm employment and bring other economic benefits.

"The slow pace of recovery has left the young adult workforce -- and indeed most workers -- out of the distribution of gains from a return to positive growth," Demos concludes. "But we can change that trend with policies that put young people to work and secure a pathway to the middle class for those coming of age in an uncertain economy."
Tags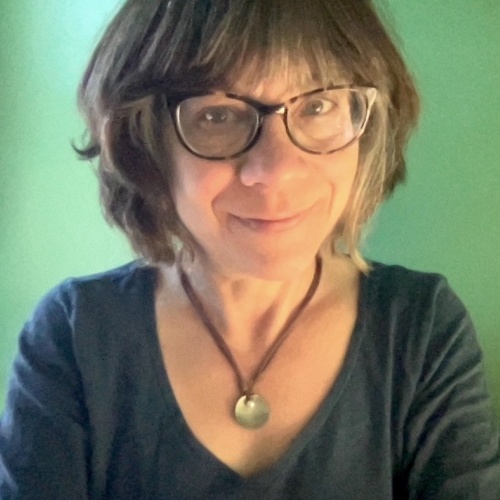 Sue is the editorial director of Facing South and the Institute for Southern Studies.