NC renewable energy law survives attack from the right, for now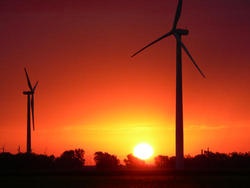 Legislation that would have repealed North Carolina's groundbreaking renewable energy program appears dead for now in the General Assembly -- but its most outspoken proponent says the effort to undo the law will continue in another venue.

N.C. House Bill 298 and Senate Bill 365, which would have rolled back a 2007 state law requiring investor-owned electric utilities to purchase or generate an increasing amount of energy from renewable sources, failed to pass either chamber by the crossover deadline earlier this month.

To remain under consideration, bills that don't deal with budgetary matters or constitutional amendments generally have to pass at least one legislative chamber by the deadline, which this year was May 16. HB 298 passed one House committee and failed in another, while SB 365 passed one committee amid controversy over the vote and then failed to advance.

The repeal legislation met resistance from the renewable energy industry, rural economic development advocates, and farmers concerned about investments in systems to generate electricity from livestock waste, which is classed as a renewable energy source under North Carolina's law.

The controversy over the legislation led to a split between moderate Republicans, who supported the law because of its job generating potential, and conservative Republicans, who criticized it as interference in the free market -- even though North Carolina does not have a free electricity market but rather a regulated monopoly dominated by Charlotte-based Duke Energy.

State Rep. Mike Hager, a Rutherford County Republican and former Duke Energy engineer who led the effort to repeal the renewables law, recently told the conservative Carolina Journal that it appears likely a governor's blue ribbon study commission will take up the state's energy policy, and that he hopes to keep fighting to end renewable energy mandates there.

Hager said the idea for the study commission is in the planning stages, and that House Speaker Thom Tillis wants discussions to include Tony Almeida, senior adviser to Gov. Pat McCrory (R) on jobs and the economy and former vice president for economic development at Duke Energy, which has supported the renewable energy standard. Hager said he hopes the commission will get to work before the legislative session ends.

Meanwhile, Almeida said a "diverse team of folks" has been meeting to discuss state energy policy, Carolina Journal reports:
"They have delivered to us a framework around energy policy and strategy. We have not had a chance yet to review that with the governor," Almeida said.

Sometime this summer and fall administration officials and legislative members will conduct "more detail work on that [framework] with energy experts," Almeida said.

A blue ribbon commission is "something we're toying with," he said. "We'll be determining our go-forth position in the next [several] weeks," and whatever direction is taken it will involve officials from the state public Utilities Commission and other departments that would be affected.
Hager and two of the other three Republican co-sponsors of the House renewables repeal bill are members of the American Legislative Exchange Council (ALEC), a conservative policy advocacy group that helped lead the effort to repeal green energy standards in North Carolina and other states. ALEC has extensive ties to fossil-fuel interests, as do other groups fighting renewable energy standards.
The sponsor of the state Senate version of the repeal bill, Republican Sen. Andrew Brock of Mocksville, previously worked for Citizens for a Sound Economy, which was founded by Charles and David Koch of the Kansas-based Koch Industries oil and chemical conglomerate. CSE is the forerunner of Americans for Prosperity, a conservative group funded by the Kochs that has also been involved in the effort to repeal renewable energy standards in North Carolina and elsewhere.

Of the 29 states with such laws, there are repeal efforts underway in at least 22, according to a recent analysis by Greentech Media.

While conservative lawmakers have been pushing to repeal North Carolina's renewable energy program, polls have found that an overwhelming majority of the state's residents actually support the increased use of renewable energy. A statewide poll conducted earlier this year by Fallon Research for the N.C. Sustainable Energy Association found that 89 percent of Democrats, 81.6 percent of independents, and 75.7 percent of Republicans want North Carolina leaders to expand the use of renewable energy.

And a more recent survey of North Carolina voters by Public Policy Polling found that voters think the General Assembly should encourage renewable energy use with incentives by a margin of 68 percent to 16 percent, while 73 percent of respondents favor promoting renewable energy production to 14 percent who are opposed.
Tags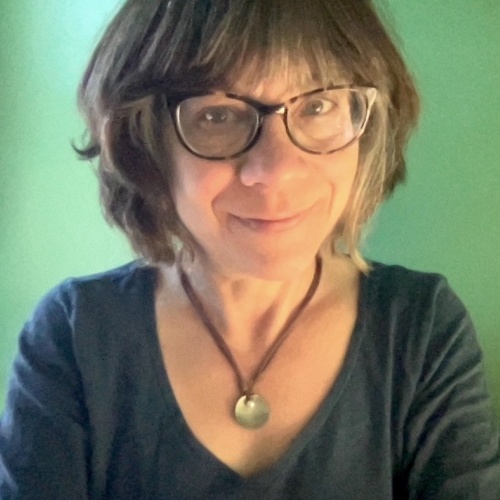 Sue is the editorial director of Facing South and the Institute for Southern Studies.