Southern coal plants top list of worst carbon polluters targeted by Obama climate plan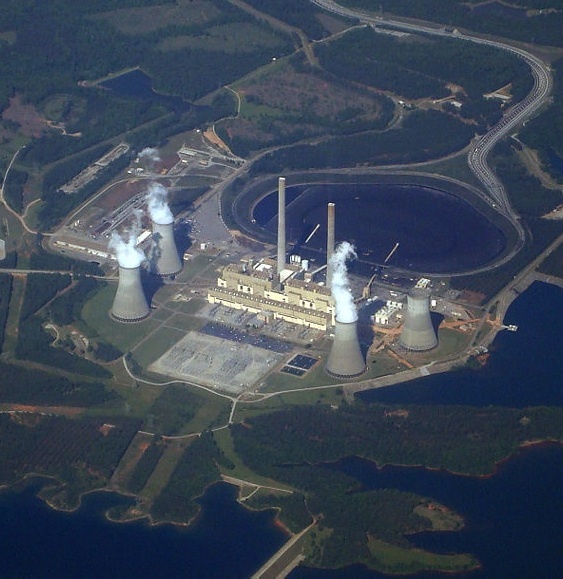 Pointing out that "Americans across the country are already paying the price of inaction," President Obama bypassed Congress and outlined a plan this week to use his executive powers to tackle global warming.

The centerpiece of the plan includes cutting climate-disrupting carbon dioxide emissions from U.S. power plants, which account for about 40 percent of all domestic greenhouse gas pollution. The nation's heaviest carbon-emitting power plants are concentrated in the coal-dependent South.

"As a president, as a father and as an American, I am here to say, we need to act," Obama said in a speech delivered Tuesday at George Washington University in Washington, D.C. "I refuse to condemn your generation and future generations to a planet that's beyond fixing."

The president's climate action plan directs the Environmental Protection Agency to release draft emission rules for existing power plants by June 2014 and finalize them by June 2015. There are currently no federal standards regulating carbon emissions from coal plants.

The section of the plan focused on curbing climate-disrupting pollution also calls for increasing federal spending on clean energy technology, working with the auto industry to develop fuel economy standards for heavy-duty vehicles, cutting energy waste by expanding a federal loan program to help rural utilities finance efficiency investments, boosting the federal government's consumption of energy from renewable sources, and developing an interagency strategy to cut emissions of methane, another potent greenhouse gas.

Besides steps to curb greenhouse gas emissions, the president's plan also outlines strategies to prepare for the impact of climate change, such as working with the health care industry to build disaster-resistant hospitals and helping farmers maintain agricultural productivity amid climatic disruptions. In addition, the plan calls for cooperating with other countries to address climate change through tools including trade agreements, finance mechanisms, and energy subsidy policies.

President Obama's speech encouraged opponents of TransCanada's controversial Keystone XL pipeline carrying dirty tar sands oil from western Canada to Gulf Coast refineries -- a project that opponents have called a "carbon bomb."

Obama said the pipeline project, which is still awaiting final State Department approval, would receive his administration's endorsement only if it "does not significantly exacerbate the problem of carbon pollution." A draft environmental impact analysis the State Department released in March found the project wouldn't dramatically increase emissions, but the EPA criticized that analysis.

The president's climate-action plan was greeted enthusiastically by environmental advocates. Stephen Smith, executive director of the Southern Alliance for Clean Energy (SACE), noted that the proposal to cut emissions from power plants would have an especially big impact in that region.

"As a Southern organization, we welcome the President's leadership in taking responsible action on this issue," Smith said. "Because of our generation mix, the South is a significant contributor to this problem, and our coastlines leave us uniquely vulnerable to increasingly severe storms and extreme weather events, sea level rise and flooding."

The South leads the nation in carbon dioxide emissions from power plants. Of the 10 U.S. coal-fired plants that emit the most carbon dioxide, four are in the South  -- including the top three. According to the EPA's greenhouse gas emissions database, the U.S. coal power industry's 10 biggest carbon emitters (measured in metric tons) are:

1. Southern Company/Georgia Power's Plant Scherer, Juliette, Ga. (22,067,841)
2. Southern Company/Alabama Power's Miller Plant, Quinton, Ala. (22,061,458)
3. Luminant's Martin Lake Plant, Tatum, Texas (18,448,082)
4. Ameren's Labadie Plant, Labadie, Mo. (18,229,430)
5. NRG Energy's Parish Plant, Thompson, Texas (17,726,505)
6. American Electric Power's Gavin Plant, Cheshire, Ohio (17,650,544)
7. Salt River Project's Navajo Generating Station, Page, Ariz. (16,928,813)
8. FirstEnergy's Bruce Mansfield Plant, Shippingport, Pa. (16,278,605)
9. DTE Energy's Monroe Plant, Monroe, Mich. (15,936,102)
10. Duke Energy's Gibson Station, Owensville, Ind. (15,823,015)

Despite the South's big contribution to carbon pollution and its vulnerability to climate-related disaster, some Southern politicians reacted to Obama's announcement with hostility, hinting at the political resistance the plan will face in the region.

In Louisiana, a major-oil producing state that's grappling with severe coastal erosion exacerbated by rising sea levels, U.S. senators from both parties condemned the president's plan. Republican Sen. David Vitter said it would "result in job loss and added costs to taxpayers," while Democratic Sen. Mary Landrieu said "overzealous regulations are harmful to our economy."

And in West Virginia, a leading coal producer, U.S. Sen. Joe Manchin -- a Democrat who once fired a shot at a bill regulating greenhouse gases for a campaign ad -- said the president "has declared a war on coal."
Tags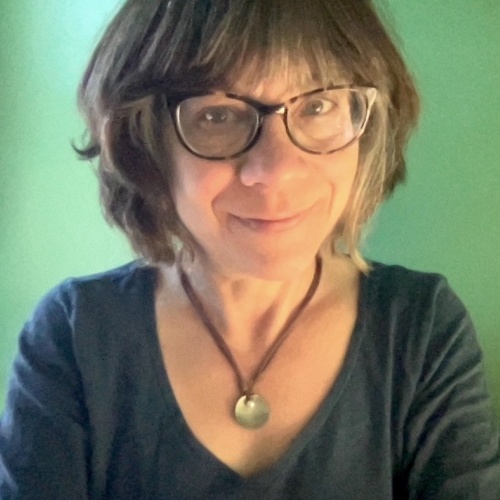 Sue is the editorial director of Facing South and the Institute for Southern Studies.