Defending the voting rights of black students in Texas and North Carolina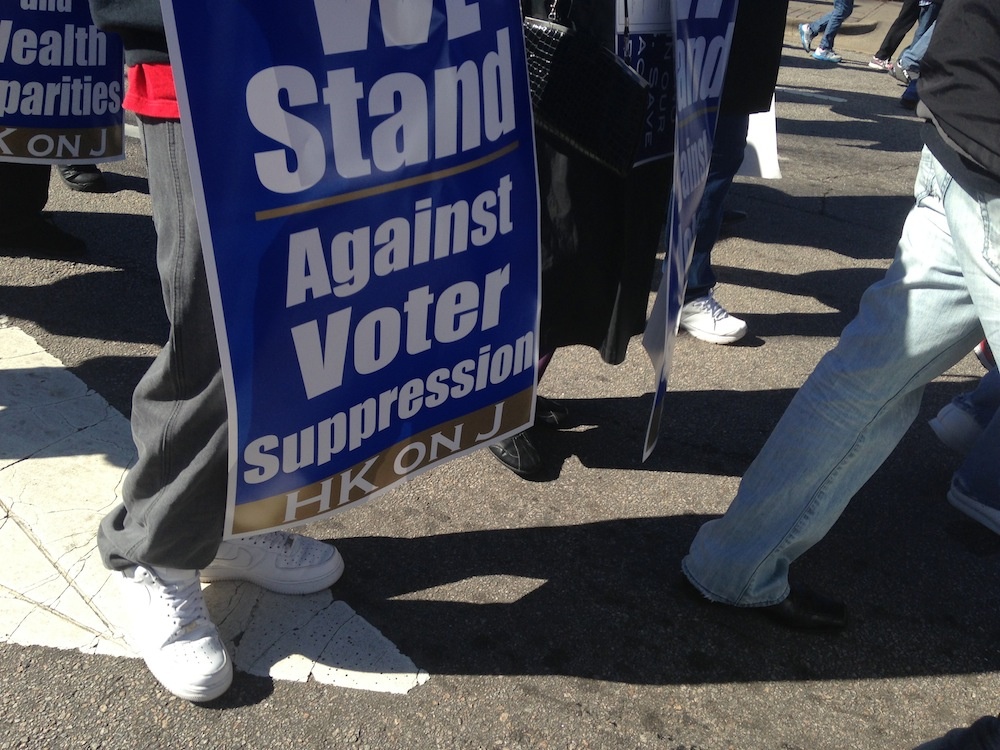 With events underway to commemorate a historic march for voting rights, legal battles are unfolding in Texas and North Carolina to defend students' right to vote and run for office, with students at historically black colleges and universities bearing the brunt of recent voter suppression efforts.

This week, the League of Young Voters Education Fund intervened in a federal lawsuit brought by the U.S. Justice Department, among other plaintiffs, against Texas for the photo voter ID law it reinstated after the U.S. Supreme Court overturned a key provision of the Voting Rights Act with its recent decision in Shelby County v. Holder. That provision, Section Four, provided the coverage formula for jurisdictions that would need to "pre-clear" election changes with the federal government due to histories of racial discrimination, and it included all of Texas and much of North Carolina. Both the Justice Department and federal courts blocked Texas's voter ID law because the state couldn't prove that it wouldn't disenfranchise people of color.

But now that the law is back in effect, the League of Young Voters Education Fund, along with the NAACP Legal Educational Defense Fund, is helping sue the state on behalf of Imani Clark, an African-American student at the historically black Prairie View A&M University in Waller County, Texas. Clark has none of the acceptable IDs for voting. She is the student that LYV and NAACP LDF sued on behalf of in the first lawsuit last year that led to a federal court blocking the voter ID law. Her advocates are now arguing that if the law was over-burdensome for her then, then it is no less cumbersome now despite the Supreme Court's Shelby ruling.

"Many of our student members voted in previous elections in Texas using the only form of photo identification they had -- their student IDs -- which are no longer acceptable under Texas's photo ID law," said Christina Sanders, director of the Texas League of Young Voters Education Fund. "Remarkably, while a state-issued student ID will not satisfy Texas's photo ID law, a concealed handgun license will."

"Our clients seek to join this case to illustrate the discriminatory nature of Texas's photo ID measure, and the severe burdens associated with obtaining the limited photo IDs the law permits," said Natasha M. Korgaonkar, LDF assistant counsel. "Our nation's Constitution protects against a law that requires a voter to clear unnecessary hurdles simply in order to vote."

The parties are suing under Section Two of the Voting Rights Act, which bans elections procedures that would discriminate against people of color. It's no coincidence this challenge, along with the Justice Department's last week, is timed around the 50th anniversary of the 1963 March on Washington, where the demand for voting rights was prominent. The goal is bring Texas back under preclearance through the "bail in" powers of Section Three, a seldom-used provision of the Voting Rights Act.

There is a history of discouraging student voting over the past few decades in Texas, some of it specific to Prairie View A&M. In 2004, the Waller County's district attorney threatened Prairie View students and tried to stop them from voting in local elections.

That history, and evidence that anywhere from 600,000 to one million mostly Latino and black Texans lacked ID for voting purposes, are the reasons why federal courts and DOJ blocked the laws last year. But that didn't stop North Carolina from adding the no-college-student-ID-allowed provision into its own strict photo voter ID law.

That law, the Voter Identification Verification Act (VIVA), might infringe on college students' voting rights even more than Texas's law would have, given that it also cuts early voting. It impacts students from both predominantly white and black colleges, with even privileged students at Duke University opposing it, saying it "threatens to undermine student involvement in politics."

Students at North Carolina's historically black colleges are already feeling the forces of voter suppression. An elections board in Pasquotank County recently voted to prevent Montravias King, an African-American student from historically black Elizabeth City State University, from running for city council, arguing that his campus address does not satisfy residency requirements. The case could affect the rights of all students to vote where they go to school, since residency requirements are the same for voting and running for office.

King's case is being appealed to the state elections board, with a hearing set for next Tuesday, Sept. 3. Democracy North Carolina has launched an email campaign urging the board to side with King. Ironically, a case out of Texas may help his cause: The 1979 Symm v. United States Supreme Court ruling -- based on a claim filed by students from Prairie View A&M University -- declared such denial of residency rights for college students unconstitutional.

Even before VIVA became law, black students at Elizabeth City State University were already being targeted by Republican election officials. In May, over 50 ECSU students were purged from voter rolls over the same college residency claims after a challenge from a local Republican Party official.

Meanwhile, another North Carolina HBCU, Winston-Salem State University, was put on the defense recently when the head of the local county elections board said he was considering eliminating its early voting site. That proposal was tabled, at least for now.

Again, this mirrors Texas, where in 2004 Prairie View A&M's NAACP chapter had to sue its hosting county to stop it from paring back early voting schedules there. Waller County District Attorney Oliver S. Kitzman not only lost those cases but was made to issue a formal letter of apology to the black students. In his letter, he wrote that the Prairie View "students in Waller County have the same presumption of residency as non-students when they register to vote" -- a fact he initially disputed.

Wrote Kitzman:
"I have come to realize that, although it was never my intention, my actions and statements … taken in the historical context in which they occurred, have been understandably perceived by some PVAMU students as threatening. I want the PVAMU community to know that I apologize, and I welcome them as participants in the democratic institutions in Waller County."
Perhaps North Carolina officials should take note of Kitzman's letter of apology to prevent them from having to write their own.
Tags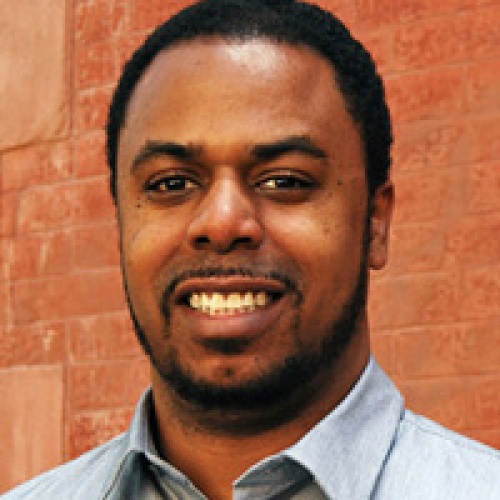 Brentin Mock is a contributor to Facing South focusing on voting rights.