NC Election Day drug bust violated policing best practices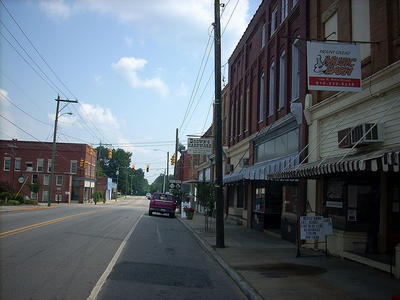 A month after 100 police, sheriff's deputies and special agents swooped in on the small North Carolina town of Mount Gilead the morning of Election Day and made dozens of drug arrests, there's still controversy around the timing of the Nov. 5 sting, which disproportionately affected African Americans.

"It seemed kinda strange that they would have a bust on Election Day," said Leon Turner, an African-American resident of Mount Gilead.

The election involved a highly contested mayoral race that pitted sitting Mount Gilead Mayor Patty Almond against challenger Earl Poplin, a former mayor of the town. Almond first ran for mayor in 2011 and lost by two votes, but it was later discovered that four black voters were denied ballots after their residency was challenged. The state board of elections eventually ordered a new election, which Almond won, taking office last December. She lost her re-election bid last month by about 90 votes.

Given that local history, it's not surprising that Mount Gilead residents have raised questions about voter suppression in the sting's wake. Of the 60 arrests made around Montgomery County as part of the Nov. 5 bust, 31 occurred in Mount Gilead -- and all of those involved African Americans. The town of 1,175 is 50 percent black. A list of the arrests provided by Mount Gilead Police Chief Cleve Willoughby shows most of those arrested were charged with either possession of or conspiracy or intent to sell narcotics, namely cocaine and marijuana. A conspiracy charge means a person was somehow involved with a drug transaction, though not passing drugs or money through his or her own hands.

There's also a deeper history of policing being used to intimidate voters in the South. In Gary May's book "Bending Toward Justice" about the demonstrations leading up to the passage of the Voting Rights Act of 1965, he recounts stories about how police across the region -- including North Carolina -- would troll through cities on election days arresting black people for all kinds of crimes, some as trivial as jaywalking, thereby scaring potential voters into staying home and away from the polls. More recently, a report on the contested 2000 presidential election by the U.S. Commission on Civil Rights detailed how black voters in certain Florida neighborhoods complained about police traffic stops on Election Day. And in 2010, controversy erupted after police in Greensboro, N.C. set up traffic checkpoints between public housing projects in largely black neighborhoods and residents' polling places in both the primary and general election.

Such election-day actions appear to violate policing best practices. For example, the International Association of Chiefs of Police's "model policy" on police conduct standards addresses political activities, stating that officers should not use "official authority to interfere with any election or interfere with the political actions of other employees or the general public."

In Virginia, the police chiefs' association released an advisory on Oct. 30 on how law enforcement officers should engage in public on Election Day, and it acknowledged racial concerns. It noted that some voters are "fearful of law enforcement's purpose at the polls" and "will assume there is trouble at the polling place just by seeing your marked cruisers." It advised police to keep their cars in places "less visible" to voters at polling locations. "It is NOT advised that law enforcement conduct DUI or traffic safety checkpoints on Election Day as this may be interpreted as an effort to impede access to the polling places," the advisory stated.

But North Carolina Association of Chiefs of Police Executive Director George H. Erwin Jr. said in an interview that the only timing that matters for a sting like the one that took place in Mount Gilead is what the detectives and undercover agents say matters. Having participated in "hundreds" of such operations as both as a sheriff and chief detective, Erwin said, "It didn't matter to us if it was election day, Christmas or New Years. Only thing we looked at was what was the best time to catch people in their homes at a time that was least likely to lead to confrontation."

Asked if the history of police involvement in voter suppression matters when law enforcement officials are scheduling operations around elections, Erwin said it did not. He also rejected the idea that there was a history of police involvement in voter suppression in North Carolina.

"I'm 61 years old, and I remember a lot of that history that these younger folks don't know about it, black or white, so I know firsthand," said Erwin, who is white. "But when you look at today where there are more black people voting than ever before, and we elected the first African-American president, and you have a number of congressional people, like Tim Scott from South Carolina -- the vast majority of people have moved beyond this."

Meanwhile, various law enforcement officials involved with the Mount Gilead sting have claimed they did not realize it was scheduled for Election Day. Patty McQuillan, spokesperson for the N.C. Department of Public Safety, told Facing South that she "didn't even know it was Election Day." Montgomery County Sheriff Dempsey Owens told The News & Observer of Raleigh that "[n]obody had any idea it was Election Day."

Mount Gilead Police Chief Willoughby made the same claim.

"To be honest, it was not thought of," he said. "It certainly wasn't on anyone's mind when we did this, but our only goal was to get drug dealers off the streets."
Tags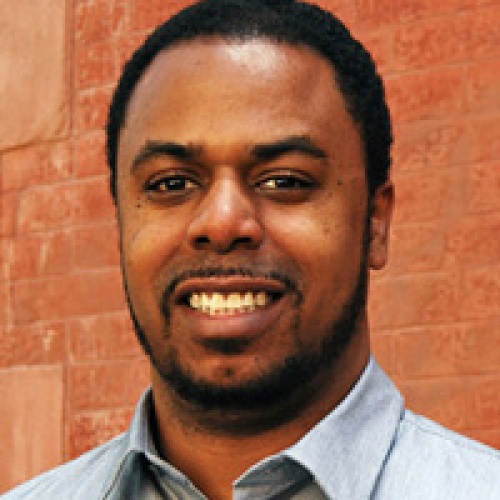 Brentin Mock is a contributor to Facing South focusing on voting rights.