'The public has a right to know about Art Pope'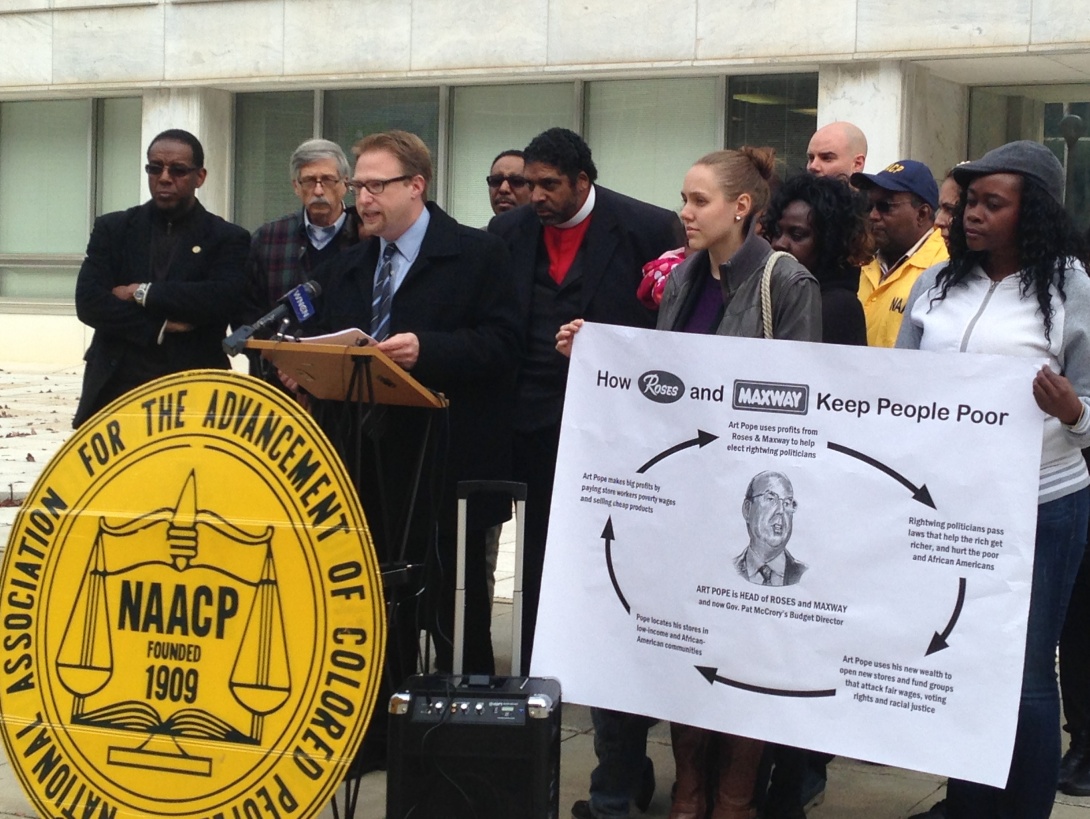 Today, the North Carolina NAACP and other groups announced the launch of an "informational picket" at stores owned by North Carolina mega-donor Art Pope. Pope is the chairman and CEO of Variety Wholesalers, a retail chain that owns Maxway, Roses and other dollar-type stores. Below is a statement given by Institute for Southern Studies Executive Director Chris Kromm, who was asked to talk about Pope's political influence in North Carolina.
Scroll below to listen or read along with this article.
Today in North Carolina, Art Pope is the poster child for Big Money influence in our democracy.

There are many donors and special interests vying for influence in this state. But there is no single person who has spent as much money or who has orchestrated a political machine on the scale of Art Pope's empire in North Carolina.
That's not an opinion, or -- as Pope might have you believe -- a personal attack. It's a simple fact.
It's a fact that over the last decade, Pope has pumped nearly $50 million into his political machine.
That $50 million includes millions of dollars Pope and his close family members have given directly to state candidates and the Republican Party. In the last two election cycles, the Popes have injected more than $450,000 into state-level races and the GOP.
It's a fact that Pope's family foundation, which he chairs, has also pumped tens of millions of dollars into a network of right-wing groups to push his agenda in the state.
Pope's foundation money goes to groups like the Civitas Institute, a think tank which led the push in North Carolina for one of the most extreme roll-backs of voting access in the country, including cuts to early voting, eliminating same-day registration, and a costly voter ID bill -- measures that will disproportionately impact African-American, Latino and low-income voters.
His money has funded the John Locke Foundation, another think tank which has been a leading advocate for deep cuts to public schools -- cuts which are felt most by low-income children in schools that are already struggling to make ends meet.
It's a fact that Pope has also teamed up with the billionaire Koch brothers to fund Americans for Prosperity, the national group which has earned notoriety for its attacks on fair labor standards and its denial of the basic science of climate change.
In addition to the Pope family's personal campaign spending and foundation-funded advocacy network, Pope has been steadily building a third piece to his political machine: a network of outside groups spending money to benefit candidates in state elections.
In 2010 and 2012, three groups backed by Pope -- Americans for Prosperity, Civitas Action and Real Jobs NC -- unleashed nearly $3.5 million in attack ads and other spending targeted at state-level races.
Perhaps it's not surprising, then, that soon after the election, Pope found himself appointed first to Gov. Pat McCrory's transition team, and then as his budget director -- one of the most powerful positions in the governor's cabinet.
Most telling of all, Pope's groups have led the charge to repeal North Carolina's pioneering "clean elections" programs to help lessen the influence of Big Money in politics. This past legislative session, Pope personally appeared on the floor of the General Assembly just as they were hammering out a compromise to save North Carolina's decade-old judicial public financing program, which helped elect more African-American and women judges. When Pope left the Generaly Assembly, the deal had been killed, and with it the program to lessen Big Money's influence.
Where does Pope get all of this money to gain influence and wield power? The source of his family's wealth is Variety Wholesalers, a discount retail chain founded by Pope's father whose leading stores include Maxway and Roses.
It's also a fact that Variety Wholesalers targets low-income and African-American customers. According to the company's own website, stores are set up in communities with a "miminum 25% African-American population within 5 miles" and "median household income of $40,000 or less."
Do the shoppers at Maxway, Roses and other Variety stores know what kind of political machine their money supports? Would the African-American consumers that Variety targets keep spending money there if they discovered Pope and Variety helped fund the push to restrict voting access, repeal the Racial Justice Act and redraw the state's political maps in a way that dilutes the voice of African-American voters?
Would low-income holiday shoppers still go to Pope's stores if they knew Pope-backed lawmakers and groups moved to cut off unemployment benefits and deny Medicaid expansion to hundreds of thousands of struggling North Carolinians?
It's time for these questions to be aired in the public debate. If Pope believes in the free market, including the marketplace of ideas, he should support the public's right to make informed choices.
The public has a right to know about Art Pope. They have a right to know about his machine and agenda. And they have a right to know how their shopping dollars are being spent -- and its impact on our democracy.
Tags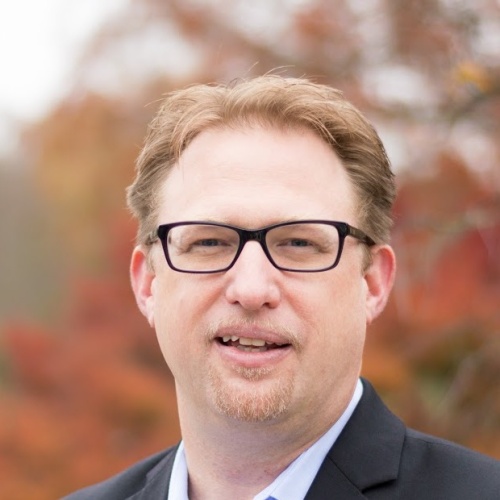 Chris Kromm is executive director of the Institute for Southern Studies and publisher of the Institute's online magazine, Facing South.