Rays of light shine on political dark money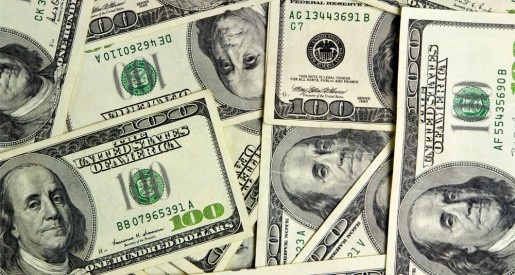 In recent years, the amount of election money flowing through "dark money" groups -- those that don't have to disclose their donors -- has skyrocketed, helped by the Supreme Court's 2010 Citizens United decision.
But every once in a while, a ray of light is cast into this shadowy corner of politics, offering an illuminating glimpse into the way companies and big donors attempt to gain -- and conceal -- their political influence.
Earlier this month, political reporter Mark Binker at WRAL TV in Raleigh, N.C. followed the money trail of N.C. House Legislative Partners, a nonprofit founded by state Republicans in January 2013. Two months later, the 501(c)(4) "social welfare" group began airing more than $90,000 worth of ads touting the accomplishments of GOP House Speaker Thom Tillis.
N.C. House Legislative Partners isn't required to disclose its donors. But one of the groups that gave them money -- the Alliance for Better Communities, a so-called "super PAC" bankrolled by property management companies -- must report to the IRS how its money is spent, including donations funneled to dark money organizations.
That's how Binker discovered $51,000 worth of money the property management interests funneled into N.C. House Legislative Partners, which amounted to more than half of what Partners spent on the pro-Tillis ads.
North Carolina Republican leaders like Rep. Ruth Samuelson of Charlotte, who is featured in a video on the NCHLP's website, have insisted they didn't know who was bankrolling the effort. But election and ethics watchdogs say that claim "strains credulity," according to Binker.
In today's money-drenched elections, the Alliance's $51,000 isn't much, but it points to how donors can skirt the intent of existing election law and conceal influence. North Carolina law prohibits corporations from directly contributing to campaigns and bars donations from those who have business before the legislature.
Revelations about the money backing N.C. House Legislative Partners also reveals how a seemingly independent group is in reality tied the broader network of organizations influencing North Carolina politics.
For example, in 2012 the Alliance for Better Communities also gave $25,000 to Real Jobs NC, a super PAC organized and backed by Republican mega-donor Art Pope that has spent heavily to help elect state GOP lawmakers. Conservative North Carolina donor Murchison "Bo" Biggs, the secretary and treasurer of Real Jobs, is also on the board of NCHLP.
Beer money in Alabama
WRAL's Binker was able to trace N.C. House Legislative Partners' money through official reports. In Alabama, the Center for Public Integrity found out who was funding the Alabama House Republican Conference due to a mistake.
The Conference is also a 501(c)(4) nonprofit, linked to the similarly-named Alabama House Republican Caucus. Rep. Mike Hubbard (R), the speaker of the state House, is listed as one of the Conference's three board members. When reporters asked Hubbard's communication director for the Conference's 2012 return, she accidentally sent them an internal copy that listed all of the group's major donors.
The IRS return listed 16 contributors, led by $15,000 from the Alabama Wholesale Beer Association PAC. Pharmaceutical and health care interests dominated: Drug-makers Eli Lilly and Pfizer, Blue Cross Blue Shield of Alabama, the Medical Association of the State of Alabama and other health-related groups combined to give $100,000, or nearly half of the $204,000 the Conference raised in 2012.
More light on dark money?
The Alabama and North Carolina examples show that, despite the best efforts of donors and operatives across the political spectrum, reporters can occasionally penetrate the shield of secrecy surrounding outside spending groups. But such examples are rare and require immense resources at a time when reporting budgets are shrinking.
In 2010, Congressional Democrats pushed to pass the DISCLOSE Act, which would have expanded disclosure of donors to outside spending groups. The bill passed the U.S. House 219–206, but failed by one vote to overcome a Republican fillibuster in the Senate.
With little hope of success in Congress, reformers turned their eyes to the IRS, which has floated a rule change that would require 501(c)(4) groups to disclose donors. Although the ruling would apply to all dark money nonprofits, both pro-Democrat and pro-Republican, conservatives are using the IRS's apparent targeting of Tea Party groups in 2013 to fuel a backlash against the measure -- although another factor is likely the overwhelming advantage Republicans have enjoyed from such outside spending so far.
Left-leaning groups have also opposed the measure. Speaking about the IRS proposal, Gary Bass of the progressive Bauman Foundation told USA Today "these are horrible rules" and called for clearer guidelines. One concern is that, as written, the IRS rules appear to cover not only 501(c)(4) groups that unleash money on TV ads during elections, but a broad range of activity including voter registration, get-out-the vote efforts and candidate forums.
For reform advocates like Norm Ornstein, a resident scholar at the conservative American Enterprise Institute, the escalating opposition to the guidelines proferred by the IRS -- which have received 95,000 comments already -- is aimed at keeping the public uninformed and confused about who's trying to influence their vote. As he recently wrote in The Atlantic:
For a group intent on influencing the outcome of elections, there was only one reason to create a 501(c)(4) instead of turning to a 527 or simply forming an independent super PAC -- secrecy ... Not surprisingly, opponents are going to DEFCON 1 -- for one reason, and one reason only: They want to keep secret the hundreds of millions in dark, undisclosed money to run attack ads and muddy the waters.
Tags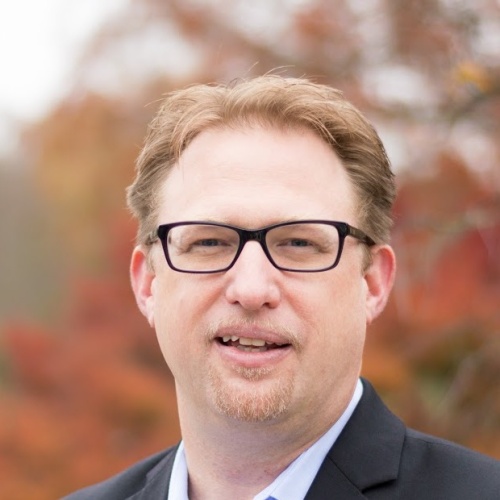 Chris Kromm is executive director of the Institute for Southern Studies and publisher of the Institute's online magazine, Facing South.