SMOKING GUN: Tobacco giant reveals funding of NC dark money group backing McCrory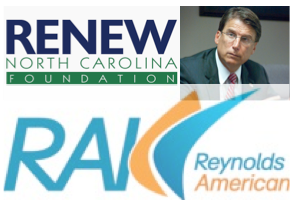 As a so-called "dark money" group, the Renew North Carolina Foundation -- a political nonprofit launched in 2012 to support the agenda of Republican Gov. Pat McCrory -- doesn't have to disclose its donors.
However, because a corporate backer of Renew NC is one of a growing number of companies that have agreed to be more transparent about their political spending, at least one donor to the pro-McCrory outfit has been brought to light: tobacco giant Reynolds American, Inc.
RAI, which owns R.J. Reynolds Tobacco Company and other tobacco brands, has long been a top spender on elections in North Carolina and nationally, with most of its giving benefiting Republicans. In 2012, after a shareholder demanded greater transparency about company's spending on political influence, RAI began releasing reports detailing its political contributions -- including money given to secretive 501(c)(4) nonprofits like Renew NC.
The self-disclosure statement released by RAI [pdf] this month shows that, in 2013, RAI made a $50,000 donation to Renew NC, making RAI the first major backer of the pro-McCrory group to be revealed to the public.
Renew NC's mission is, according to its website, "to educate and advocate about policy issues that are critical to the future of our State and its citizens," but its exact role has been unclear.
When the group hosted a $5,000-a-person retreat at the Grandover Resort near Greensboro, N.C. in the spring of 2013, the late Jack Hawke -- McCrory's campaign manager and one of the group's founding board members -- insisted the confab wasn't about buying access. As he told The News & Observer of Raleigh, "It's a discussion on major issues facing the state, and a round of golf, that's about it."
Whatever the foundation's role, tax records show it has been successful in attracting money from donors like Reynolds. IRS filings [pdf] reveal that in just a few months, Renew NC raked in more than $570,000 by the end of 2012. The fundraising goal for 2013 was $900,000, although it won't be known how close the foundation came to reaching its target until its 2013 tax filing is released later this year. Of the $50,000 RAI gave to Renew NC, the company's disclosure report indicates at least 75 percent is non-deductible, meaning it can be used for more openly political purposes.
A Top Political Player
RAI's latest disclosure report confirms that the tobacco company's support for the McCrory-linked nonprofit is part of a broad-ranging spending campaign in North Carolina and national politics.
An analysis by Facing South's Alex Kotch finds that, according to RAI's disclosure reports, the company spent more than $3.3 million in 2013 on an array of super PACs, nonprofits and other political committees. The following chart details 10 of the largest political recipients of RAI's support in 2012 [pdf] and 2013 [pdf]: (click on chart for a larger version.)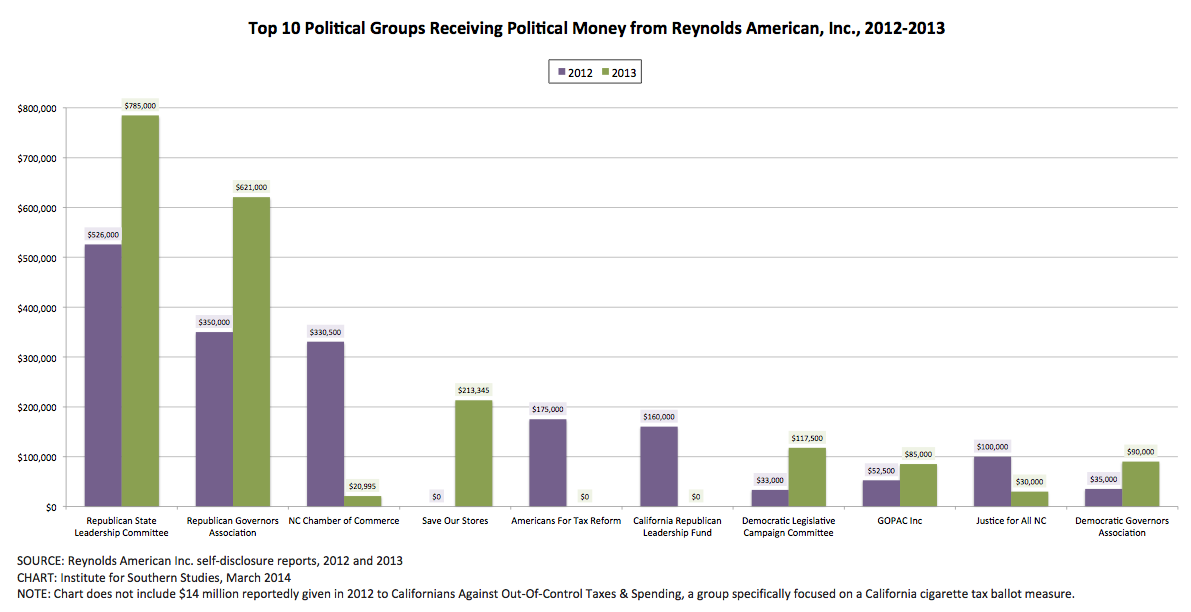 Though 2013 was an off year for most elections, RAI's disclosure statement confirms the company made a significant investment that year in political and electoral groups, many of which were ramping up for key contests in 2014.
Among the notable national groups in RAI's 2013 report:
* Republican State Leadership Committee: In the 2013 report, RAI discloses $785,000 in contributions to the RSLC, a Washington, D.C. group helping to elect GOP lawmakers to statewide offices. According to IRS reports, RAI also gave $981,473* to the RSLC in the 2011-2012 election cycle, which adds up to more than $1.7 million so far over the last two cycles. In North Carolina, the RSLC has invested heavily in state races, funneling money into other super PACs like Justice for All NC and Real Jobs NC, which have been leading spenders in state elections (see below).
* Republican Governors Association: RAI reports giving $621,000 to the RGA in 2013. In the 2011-2012 cycle, RAI contributed $741,337 to the RGA, which spent more than $4.9 million in support of McCrory's election bid, making it by far the largest outside spending group in North Carolina's 2012 elections.
* Democratic Legislative Campaign Committee: RAI's 2013 report discloses $117,500 to this Washington, D.C.-based group focused on electing state Democrats. Reynolds' 2012 report showed $33,000 spent to benefit the DLCC, for a total of $150,500 over the last two cycles -- less than a tenth of the amount given to the RSLC to elect state Republicans.
* Democratic Governors Association: In 2013, RAI lists $90,000 in contributions to the DGA, which combined with the company's reported $35,000 contribution in 2012 adds up to $125,000 over the last two years. The Washington, D.C.-based DGA spent more than $2.9 million in support of North Carolina Democratic gubernatorial candidate Walter Dalton in 2012.
The N.C. Money Network
Reynolds' disclosure report shows the company is also a key backer of North Carolina-based outside spending groups that have fueled the GOP's growing dominance in state politics, including organizations linked to leading Republican donor and operative Art Pope, now McCrory's budget director:
* Justice for All NC and NC Judicial Coalition: In 2013, RAI reports giving $30,000 to Justice for All NC, a super PAC that figured heavily in North Carolina's 2012 Supreme Court race. That year, RAI gave $100,000 to Justice for All NC and $100,000 to the NC Judicial Coalition, super PACs that together spend more than $2 million in support of conservative Justice Paul Newby.
* NC Chamber and NC Chamber IE: RAI reports $20,995 in political contributions to the NC Chamber in 2013. In 2012, RAI reported giving $111,920 in politically-related contributions to the Chamber (total donations to the group that year, including non-political spending, came to $330,500). In addition, campaign finance reports show RAI gave $50,000 in 2011-2012 to the NC Chamber's outside spending arm, NC Chamber IE, which spent $250,000 largely on behalf of Republican and conservative candidates in 2012.
* Americans for Prosperity: RAI discloses $4,000 in support in 2013 for the Tea Party advocacy group Americans for Prosperity, backed by Pope and the Koch brothers. In 2012, RAI reported giving $50,000 to AFP, which, like Renew NC, isn't required to disclose its donors.
RAI's report doesn't appear to capture all of its political spending in 2012 and 2013. For example, although Reynolds discloses hundreds of contributions to candidate committees across the country, it doesn't list any in North Carolina. But North Carolina State Board of Elections filings show the Reynolds American, Inc. PAC contributed at least $81,000 to state candidates in 2012 alone, and Federal Election Commission data show another $27,000 to federal candidates in North Carolina that year.
Given RAI's conservative tilt and generous political spending in North Carolina, its support of the McCrory-linked Renew NC isn't a surprise. As Facing South reported in 2013, Reynolds was a lead sponsor of McCrory's 2013 inaugural ball, and the RAI PAC contributed $4,000 directly to McCrory's campaign. David Powers, Reynolds' vice president of state government relations and a top political operative at the company, is treasurer of the corporate board of the conservative American Legislative Exchange Council (ALEC).
The message coming from Reynolds American's self-report on its political influence is clear: Cigarette sales may be in decline, but tobacco money still talks in North Carolina and beyond.
Research assistance provided by Institute Research Associate Alex Kotch.
* NOTE: RAI's self-reported contributions do not exactly match those reported in federal and state campaign finance reports. In cases where there are discrepancies, Facing South drew on reports filed with the Internal Revenue Service and the North Carolina State Board of Elections.
Tags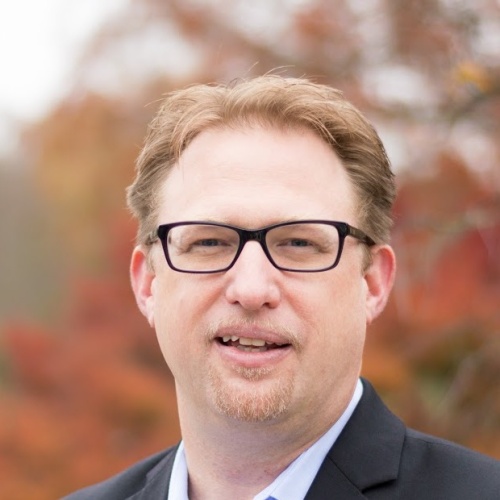 Chris Kromm is executive director of the Institute for Southern Studies and publisher of the Institute's online magazine, Facing South.