The growing fight against oil and gas exploration off the NC coast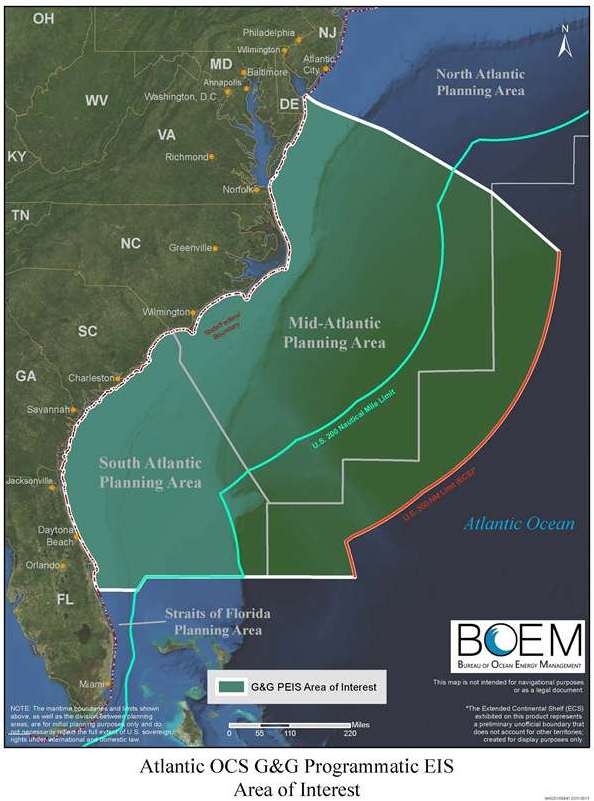 North Carolina Gov. Pat McCrory (R) recently took time away from dealing with a water contamination disaster caused by dirty coal power to make the case for opening his state up to yet another player in the dirty energy industry.

Last Monday, while his administration continued to grapple with Duke Energy's massive coal ash spill into the Dan River, McCrory joined fellow governors Terry McAuliffe (D) of Virginia, Phil Bryant (R) of Mississippi and Robert Bentley (R) of Alabama at a meeting in Washington with Interior Secretary Sally Jewell to make the case for opening up their coasts to offshore drilling for oil and gas.

Those state leaders are members of the Outer Continental Shelf Governors Coalition (OCSGC), a group promoting expanded offshore drilling that's chaired by McCrory. Its other members are Republican Govs. Bobby Jindal of Louisiana, Nikki Haley of South Carolina, Rick Perry of Texas, and Sean Parnell of Alaska.

McCrory and his OCSGC colleagues asked Jewell to support seismic testing for oil and gas reserves off the Atlantic Coast, which is currently protected by a longstanding moratorium on offshore drilling. They got their answer three days later, when the Interior Department's Bureau of Ocean Energy Management (BOEM) published an environmental analysis that endorsed a plan for seismic exploration in Atlantic waters.

Jewell -- the former CEO of outdoor goods company REI who started her career as an engineer for what was then the Mobil oil company -- is expected to formally approve the testing plan next month, McClatchyDC reports. BOEM is accepting comments on the plan here until April 7.

McCrory cheered BOEM's announcement. "This decision is the right step toward more jobs for North Carolina, particularly in our rural areas near the coast," he said in a statement.

The first step toward offshore drilling, seismic testing involves using air guns to shoot compacted air to the ocean floor, creating sound waves used to map undersea oil and gas reserves. But there are serious environmental and economic concerns about the air gun blasts, which are thousands of times more intense than the roar of a jet engine and are expected to cause injuries to marine life. Fisherfolk in the Caribbean island nation of Trinidad and Tobago reported a dramatic drop in catches following seismic testing in their waters.

But while seismic testing in the Atlantic appears to be winning support from federal officials, who say the current plan would "minimize impacts to marine life," McCrory is meeting opposition in North Carolina coastal communities -- including from members of his own party.

The town of Carolina Beach, N.C. held a special meeting on Friday, Feb. 28 -- the day after BOEM approved seismic testing -- where council members unanimously passed a resolution opposing seismic testing off the state's coast. Of the council's five members, four are Republicans and one is a Democrat.

"The town of Carolina Beach does not support the current proposals," council member Steve Shuttleworth, a Republican, told The Star-News newspaper. "Particularly the frequency, the volume and the areas for seismic testing, as well as the potential threat to marine life."

The resolution addresses potential harm to recreational and commercial fishing as well as tourism. Located about 15 miles south of the historic port city of Wilmington, N.C., Carolina Beach is a tourist attraction, with one of the East Coast's last remaining beachside boardwalks, numerous charter fishing boat businesses, and a state park for fishing, camping and hiking.

Just three miles down the coast from Carolina Beach is the town of Kure Beach, N.C., where Mayor Dean Lambeth's (R) recent decision to sign onto a letter endorsing seismic testing triggered a backlash from his constituents. Hundreds of them packed a January council meeting to protest the mayor's action, pounding on the walls and booing Lambeth. The controversial letter had been written by America's Energy Forum, a project of the American Petroleum Institute, the oil and gas industry's largest trade association.

"...[W]e really weren't represented by our mayor in this decision," Kure Beach resident Joanne Durham said at the meeting. The council has not taken a formal position on seismic testing.

Carolina Beach and Kure Beach residents are not alone in their opposition to seismic testing: The Mid-Atlantic Fishery Management Council and about 50 members of the U.S. House and Senate have also taken stances against it, according to a tally by the environmental advocacy group Oceana, which also opposes the practice.
And last month, 102 marine scientists and conservation biologists wrote a letter to President Obama opposing finalizing the environmental impact statement on seismic testing until the National Marine Fisheries Service completes its new Marine Mammal Acoustic Guidelines lest the statement be "scientifically deficient and quickly outdated."
Tags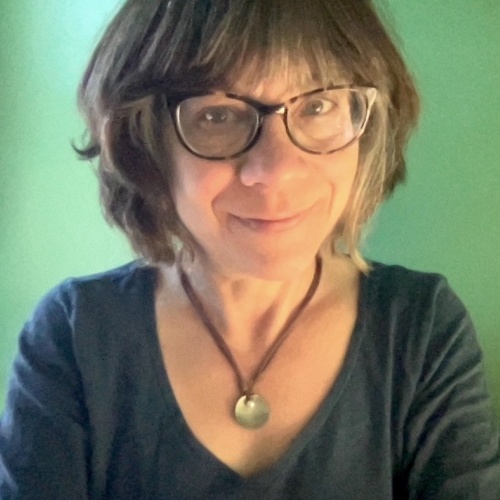 Sue is the editorial director of Facing South and the Institute for Southern Studies.