NC lawmaker overseeing legislative response to Duke Energy coal ash problems downplays toxic thallium pollution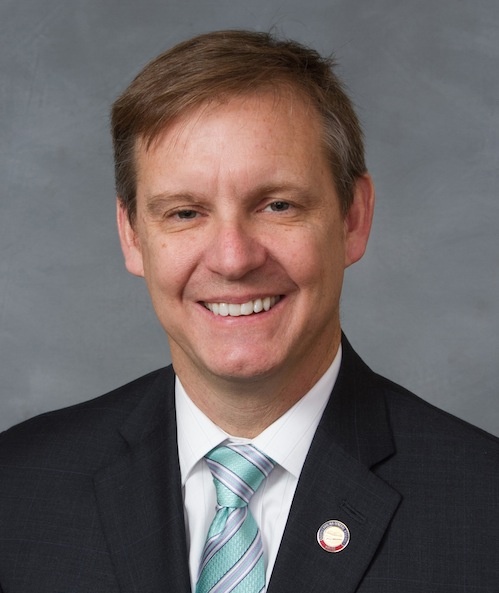 Last week the North Carolina Department of Environment and Natural Resources announced that tests of surface water samples collected near coal ash waste pits at two Duke Energy plants showed the presence of thallium, a highly toxic metal that's among the contaminants in coal ash. Those plants were the Cliffside facility in Rutherford County and the Asheville plant in Buncombe County.

Dubbed the "poisoner's poison" for its historic popularity as a murder weapon, thallium was once used in rat poison and insecticides before being banned in the United States and many other countries because of its toxicity.

Thallium and thallium compounds are water-soluble, easily absorbed through the skin, and can damage the nervous system, lungs, heart, liver, and kidneys, according to the federal Agency for Toxic Substances and Disease Registry. Animal studies have found that drinking thallium-contaminated water can damage reproductive organs, especially the testes.

One water sample DENR took at the toe drain of a Cliffside ash pit exceeded federal standards for thallium in surface waters used for drinking. DENR also found thallium in lower concentrations downstream of the Cliffside ash pit closer to the Broad River, which runs along the plant's property. State regulators have previously found thallium at levels exceeding regulatory limits in groundwater monitoring near the Asheville plant as well as at Duke's Riverbend plant near Charlotte. Curiously, none of those plants reported releasing any thallium or thallium compounds to impoundments or the environment in their Toxics Release Inventory reports filed with the U.S. Environmental Protection Agency.

Facing South contacted North Carolina state Rep. Mike Hager, a Rutherford County Republican and House majority whip, for his reaction to DENR's latest findings. Besides representing people living near the Cliffside plant, Hager co-chairs the Environmental Review Commission, which will handle legislation being drafted to require the company to clean up its coal ash impoundments. He was also an engineer with Duke Energy for 17 years and served as Cliffside's engineering manager for seven years before leaving the company in 2003.

Hager said that finding thallium seeping out of ash pits is "not a good thing." However, he did not have a message of concern about the pollution for people living near the Cliffside plant since thallium levels in water samples taken closer to the Broad River were below regulatory limits.

"As long as the EPA accepts that standard," said Hager, "I accept that standard."

But others disagree with Hager's optimistic take on the thallium pollution.

"The finding of thallium seeping out of coal ash pits at Cliffside and Asheville demonstrates once more that Duke Energy's storage of coal ash in unlined pits next to our major rivers, held back by dikes made of earth that leak, is dangerous for communities and pollutes our waterways," said Frank Holleman, an attorney with the Southern Environmental Law Center, which has been challenging the company's handling of coal ash in the courts. "Duke's coal ash lagoons are primitive antiquated pits that are springing leaks, discharging toxics into our water, and threatening communities with catastrophic failure."

A matter of perspective

Questions have been raised about the close relationship between North Carolina state government and Duke Energy, and how that's affected any sense of urgency about the coal ash pollution problem. That relationship is now the target of a federal criminal probe launched after a February coal ash spill from one of the company's plants contaminated the Dan River with tens of thousands of pounds of the toxic sludge.

Duke Energy has numerous ties to Republican Gov. Pat McCrory's administration. McCrory worked for the company for 28 years, still holds a substantial amount of its stock, and received over $300,000 in direct campaign contributions from its political action committee and its employees, former employees, and their spouses. His former chief economic adviser worked for Duke Energy for 32 years, his commerce secretary was employed by the company for 17 years, and his director of human resources worked there for 40 years. In addition, high-ranking DENR officials previously worked for the company or its Progress Energy subsidiary.

But Hager shows that Duke's connections are not limited to the executive branch. Besides being his employer for 17 years, Duke Energy is also one of the biggest contributors to Hager's campaign. In the 2012 election cycle, Hager's campaign received more from Duke Energy -- $12,000 -- than from any other single contributor, according to the National Institute on Money in State Politics. He was the second-biggest recipient of support from Duke Energy's political action committee among state lawmakers nationally. Hager also received $4,000 from Progress Energy, now a Duke subsidiary, in the 2012 cycle. Over the years, electric utilities and other energy interests have been among the top contributors to Hager's campaign.

In addition, Hager is active with the American Legislative Exchange Council, a controversial group that brings together mostly Republican state lawmakers and corporate representatives to promote business-friendly legislation. Duke Energy has also been a member of ALEC, which has been involved in efforts to block stricter coal ash regulation.

But Hager rejects the idea that he's close to Duke Energy. "I wouldn't say I have current close ties," he said. "I worked for them."

And perhaps spending 17 years working for a major polluter colors one's perspective on what worrisome levels of pollution are. After all, in 2002, the last full year Hager served as Cliffside's engineering manager, the plant reported releasing more than 12,000 pounds of toxic chemicals into surface waters -- including 2,100 pounds of arsenic, 200 pounds of chromium and 250 pounds of lead, all known to cause cancer. It also reported releasing almost 2.5 million pounds of toxic chemicals directly into the air.

In total, from the time EPA began requiring electric utilities to report their toxics releases in 1998 through Hager's last full year with Duke Energy, the Cliffside plant reported releasing more than 96,000 pounds of toxic chemicals to surface water and another 18 million pounds to the air.

Given pollution of that scope, what's a little thallium seeping out of a coal ash impoundment?
Tags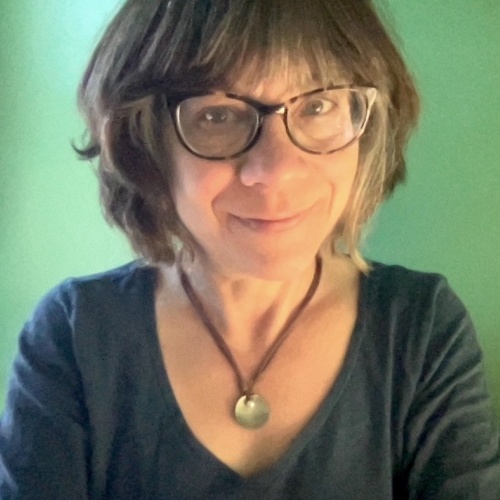 Sue is the editorial director of Facing South and the Institute for Southern Studies.