VOICES: NC coal ash bill is Duke Energy's pass to pollute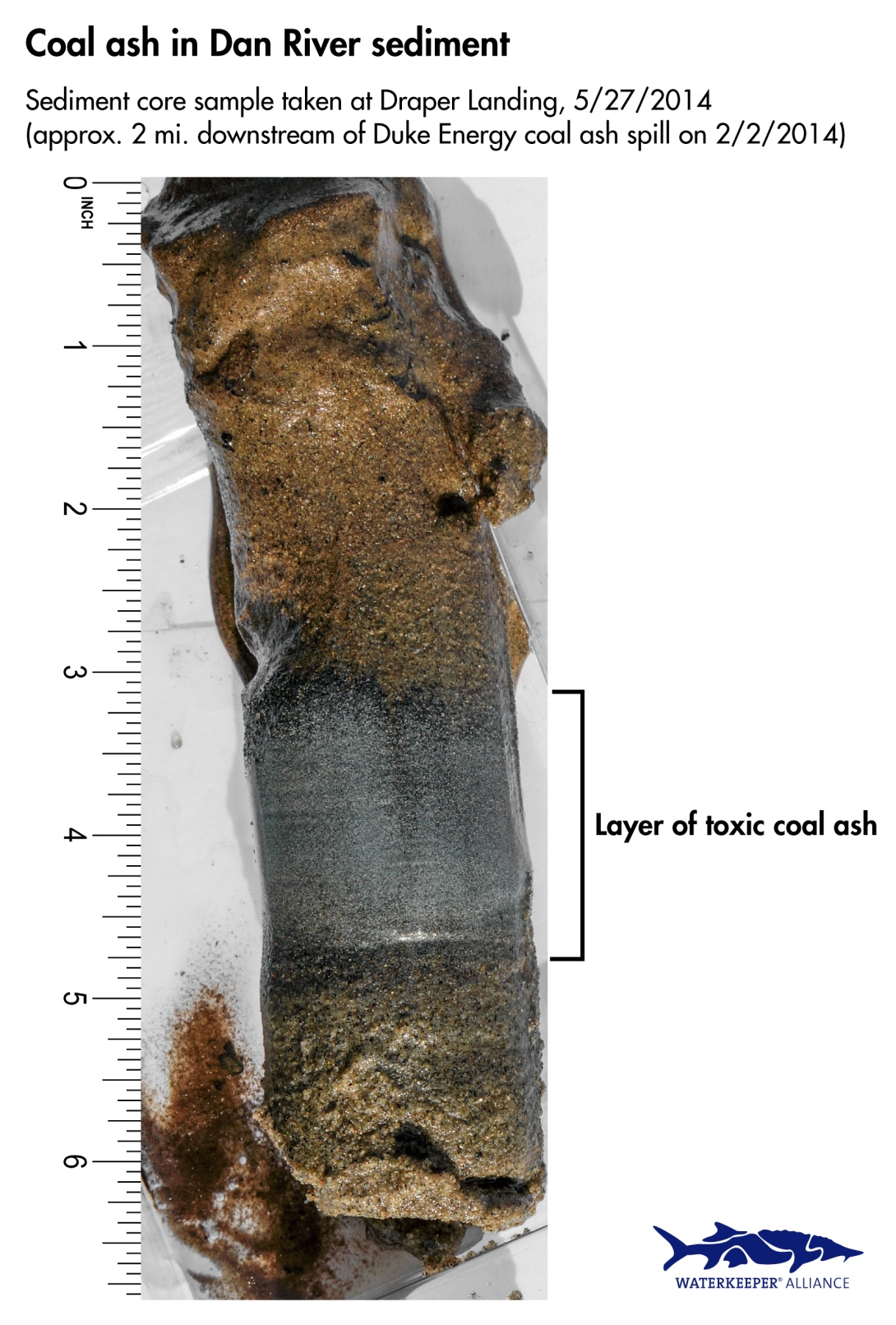 By Monica Embrey, Greenpeace
Once again, the North Carolina legislature has demonstrated its coziness with Duke Energy. A Senate Bill (SB729) introduced this week falls far short of demanding comprehensive cleanup of North Carolina's coal ash and instead provides the utility with a pass to pollute.
In early February, Eden, North Carolina came into the national spotlight as tens of thousands of tons of toxic coal ash flooded the Dan River. Now four months later, that coal ash is still largely sitting on the bottom of the river, and continues to contaminate the water and wildlife.
But it's not only the Dan River disaster that requires clean-up. Duke Energy has 37 unlined ash dumps at 14 coal-fired power plants across the state. Coal ash contains numerous toxic substances, including arsenic, selenium, chromium, beryllium, thallium, mercury, cadmium and lead. Despite Duke Energy's claims, coal ash is linked to a host of public health concerns including cancer, birth defects, learning disabilities and premature death. Here are four reasons why SB 729 won't address Duke's coal ash problem.
1. 10 passes to pollute
The proposed legislation reiterates Duke Energy's inadequate commitment to clear out only four of the 14 sites. The bill hands off the fate of the remaining 10 sites to the N.C. Department of Environmental and Natural Resources (DENR), which is currently under federal grand jury investigation for the relationship between Duke and the state agency. Furthermore, the bill does not stipulate whether these 10 sites would be cleared out like the first four sites or just covered up, using a cap and drain mechanism that Duke has been advocating. Environmentalists and engineers have warned that capping ash ponds is not a sound clean-up option. The 10 sites would still pose real risks to communities and waterways. Simply draining and covering them with tarps and grass is negligent.
2. Unlined and unsafe structural fills
Senate Bill 729 does not properly address the storage of coal ash after it has been removed from current ash dumps. Instead it exempts structural fill projects using less than 10,000 tons of coal ash per acre from groundwater protection requirements such as liner and leachate collection systems, groundwater monitoring, financial assurance, closure and post-closure requirements. By moving coal ash from one unlined pit to another, the legislature is exposing even more communities to hundreds of thousands of tons of toxic compounds and known health hazards. All too often these communities are low income and predominantly people of color.
3. Illegal discharges allowed
Under this bill, existing coal ash dumps will continue to leak known carcinogens into local waterways. By changing a provision and weakening the Clean Water Act, the bill would authorize previously illegal seepages to be included into permitting processes. Allowing Duke Energy to simply apply for a permit to cover an illegal discharge circumvents the serious need to actually address and eliminate these illegal seeps, and further threatens the drinking water and health of our communities.
4. People pay for Duke's mess
Everyday North Carolinians, not Duke Energy, will be made to foot the bill for coal ash expenses. Duke Energy has more than enough financial resources to pay for comprehensive cleanup of the 14 sites, estimated at $10 billion. A recent report by Institute for Energy Economics and Financial Analysis outlines various options the utility giant has to cover these costs.  This is something that voters and ratepayers have been demanding for years, since Duke has raised rates repeatedly in the Carolinas to pay for their dirty coal fleet.
We Need a Real Clean Up Bill
From toxic spills to endless rate hikes for coal, North Carolinians have been through enough from Duke Energy, and deserve a comprehensive coal ash cleanup bill.
This bill must include ash removal from all 14 sites and ensure that ash is stored in dry, lined storage away from waterways and vulnerable communities. Taxpayers and ratepayers should not be forced to cover these costs; Duke should pay to clean up its own mess.  And these processes should have oversight from residents of the communities impacted by coal ash. As written, Senate Bill 729 doesn't do enough to protect North Carolinians.
Take action today and demand that the Senate bring us a real clean up bill!