'Walmart moms' strike rejects retailer's family-friendly claims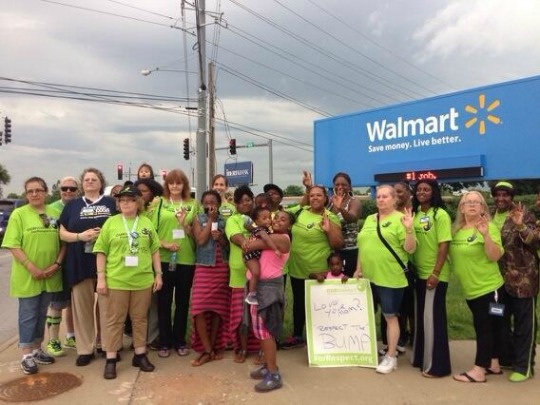 By Sarah Lazare, Common Dreams
Under the banner of "Walmart moms," mothers who work at Walmart launched strikes in 20 cities across the United States on Wednesday to protest what they say are poverty wages and routine policies of retaliation against workers who organize.
From Chicago to Pittsburgh to Miami, the mass actions were part of rolling strikes launched last Friday by Our Walmart members. They are slated to continue through Walmart's shareholders meeting in Bentonville, Arkansas on Friday.
The company has worked hard to cultivate the image of a family-friendly establishment, even setting up a web page dedicated to "creating community" between "Walmart moms" -- a term that has become a common buzzword to refer to a subset of swing voters in U.S. presidential elections.
But the vast majority of real moms who work for Walmart are trapped in low-wage, unstable jobs that make it nearly impossible to save money to protect their families against hardship. A majority of Walmart moms earn less than $25,000 a year and, according to a new study released by the think tank Demos, their problems include likely gender discrimination, mistreatment of pregnant workers, unstable and unpredictable work schedules, and more.
Furthermore, moms and other workers face a climate of fierce retaliation for trying to improve their workplace conditions, including illegal firings of workers who participate in strikes and protests to improve their conditions. Single moms are numbered among those targeted with reprisal.
Critics charge that the company, which is the largest retailer and biggest private employer of women in the U.S., is setting a low standard for women's rights in the workplace that affects conditions across the retail industry.
Walmart mom Evelin Cruz of the Pico Rivera, California store declared in a statement, "I'm striking for Barbara, for Tiffany and for other moms who Walmart has tried to silence. Our families cannot continue to struggle on Walmart's poverty pay and constantly changing schedules while Walmart and the Walton family make billions from our work."
(This work is licensed under a Creative Commons Attribution-Share Alike 3.0 License.)
Tags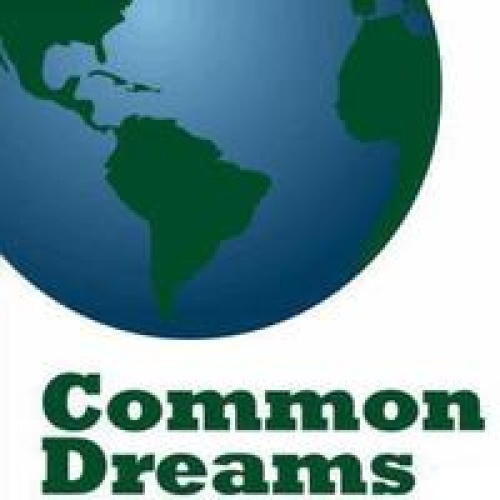 Common Dreams is a nonprofit independent newscenter that has been providing breaking news and views for the progressive community since 1997.