'Banjo ad' player is back, hawking a different NC court candidate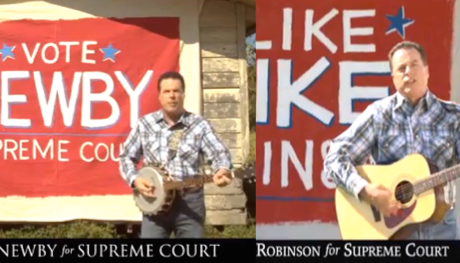 In 2012, Judge Paul Newby got a big boost in his re-election campaign for the North Carolina Supreme Court thanks to the "banjo ad" -- a widely-aired TV spot featuring a banjo player singing about a Newby's virtues as a judge who's "tough but fair" and "respected everywhere."

This week, the banjo player made a comeback, although this time he's playing guitar. He's wearing the same shirt and crooning almost the exact same message, but this time it's for another conservative N.C. Supreme Court hopeful -- Winston-Salem litigator and Republican favorite Mike Robinson.

The songs in the 2012 and 2014 TV ads are different but use identical language describing their candidates as "tough but fair" and "respected everywhere." They include similar-looking signs and appear to have been shot at the same location. And they have a common origin: Both ads were created by the Louisiana-based consulting firm Innovative Advertising.

Here are side-by-side images of the ads -- different instrument, same message:




The money for both ads can be traced back to Washington, D.C.

The 2012 spot for Newby was aired by the N.C. Judicial Coalition, a super PAC-style group based in Raleigh. The Judicial Coalition in turn received $1.48 million from another super PAC group, Justice for All NC, which was largely backed by the D.C.-based Republican State Leadership Committee.

This year, Justice for All NC has directly spent more than $1 million on N.C. Supreme Court races, the bulk of that for attack ads targeting incumbent Justice Robin Hudson in the May primaries. The Republican State Leadership Committee has been Justice for All NC's biggest funder, with reported contributions of $1.3 million to date, including a $400,000 infusion of money on October 24, 2014.

The 2014 N.C. Supreme Court elections are already the costliest on record in the state. More than $4 million has flooded into the N.C. higher court races, according an analysis by the Institute for Southern Studies and N.C. Voters for Clean Elections.

According to state and federal campaign finance records, N.C. Supreme Court candidates have raised more than $3.5 million so far in 2014, the first in a decade without the state's public financing program which curbed special interest money in judicial campaigns.

In addition to the money raised directly by candidates, more than $1.3 million has been spent by outside groups on the N.C. Supreme Court contests, with more expected in the final days before the campaign.

Below are videos of the ads for Paul Newby and Mike Robinson:




Tags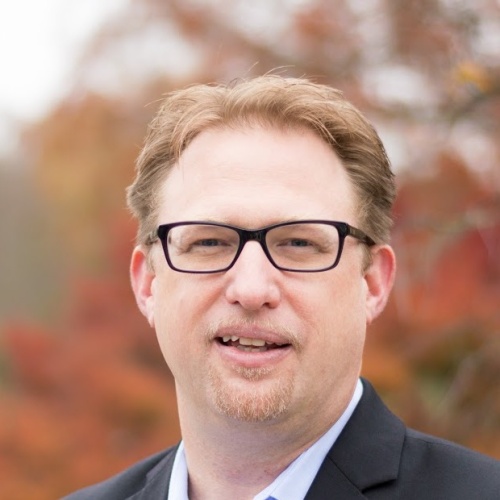 Chris Kromm is executive director of the Institute for Southern Studies and publisher of the Institute's online magazine, Facing South.