Big Energy's outside spending in North Carolina: Who benefits?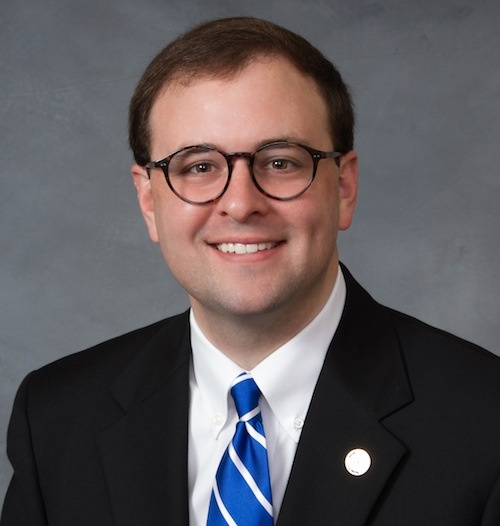 A growing force in politics today, outside spending groups -- also known as independent spending groups because they're not allowed to coordinate with parties or campaigns -- have taken in more than $4.7 million in North Carolina so far this election cycle to support or oppose state legislative and judicial candidates.

Much of that money is coming from special corporate interests -- including energy companies. Big Energy's involvement in this year's election comes as North Carolina continues to grapple with important questions related to coal ash disposal, fracking oversight, pipeline construction, consumer energy rates, and renewable energy policy.

It also comes as environmental groups are engaging in unprecedented levels of outside spending in the state, with the Southern Environmental Law Center spending over $284,000 and the Natural Resources Defense Council over $685,000 to blast North Carolina lawmakers with weak environmental records.

So who are the Big Energy players that have reported spending the most on independent political efforts in North Carolina state races this year? And who are the politicians they're spending for and against?

A Facing South/Institute for Southern Studies analysis of data from our Follow NC Money website identifies the following energy interests as spending the most so far on independent efforts targeting North Carolina legislative and judicial candidates in the current election cycle:

1. American Petroleum Institute. The trade association for the U.S. oil and gas industry, API counts among its members such energy giants as BP, Chevron, ConocoPhillips, ExxonMobil, and Shell Oil.

This marks the first election cycle that the group has made outside expenditures in North Carolina since Follow NC Money began tracking the data in 2012. Its involvement comes as the state is finalizing fracking regulations and considering offshore drilling for oil and gas, issues API has taken a lead role in promoting in state legislatures and Congress.

API reported spending over $351,000 in August to support seven incumbent state lawmakers running for re-election: Sens. Chad Barefoot of Wake County, Ronald Rabin of Harnett County, and Wesley Meredith of Cumberland County, and Reps. Jamie Boles of Moore County, Tim Moffitt of Buncombe County, Michele Presnell of Yancey County, and Mike Stone of Lee County.

All of those lawmakers are Republicans -- and all of them received a 0 out of 100 on the latest environmental scorecard from the N.C. League of Conservation Voters (NCLCV).

2. Duke Energy. The Charlotte-based utility giant, which merged with Progress Energy in 2012, has long been a major player in North Carolina state politics. According to a Facing South/Institute for Southern Studies analysis of North Carolina campaign finance records, Duke and Progress have contributed more than $580,000 to state-level candidates in the 2012 and 2014 election cycles alone.

Duke has not reported any outside expenditures of its own to date in North Carolina. However, this year the company began contributing to two other outside spending groups active in the state, and both favor Republicans.

On Oct. 18, Duke Energy contributed $100,000 to the NC Chamber IE, the independent spending arm of the state's business lobby. In turn, the NC Chamber IE has reported spending over $255,000 so far this election cycle to support 11 state House and Senate candidates. They include four incumbent Democrats (Sens. Ben Clark, Clark Jenkins, Gene McLaurin, and Rep. Paul Tine) and seven incumbent Republicans (Sens. Chad Barefoot, Phil Berger, Wesley Meredith, and Bob Rucho, and Reps. Brian Brown, Tim Moffitt, and Tom Murry). All of the Chamber-supported Democrats scored below average in the latest NCLCV report card, while the only Chamber-backed Republican who did not score a 0 was Rep. Murry, who scored a 9.

The NC Chamber IE has also been involved in judicial races, having reported spending $345,000 so far to support Republican state Supreme Court candidates Jeanette Doran and Eric Levinson, who challenged incumbent Associate Justice Robin Hudson, a Democrat, in the state's May primary. Doran lost, with Hudson and Levinson advancing to the November general election.

Before the 2014 primaries, Duke Energy also contributed $10,000 to the Republican State Leadership Committee, a Washington, D.C.-based super PAC. Since 2010 Duke Energy has contributed $235,000 to the RSLC, which has been a key player in North Carolina's outside spending wars: In the last two election cycles, the RSLC has funneled nearly $2.8 million into outside political groups in North Carolina, including Real Jobs NC and Justice for All NC.

Justice for All NC, a super PAC that supports Republican candidates in state judicial elections, has been the leading beneficiary of the RSLC's contributions in the state. In the May primaries, Justice for All NC spent almost $900,000 on controversial attack ads against Hudson, almost entirely backed by the RSLC. A recent report by a Vermont Law School professor found that Hudson has been the sole dissenter from the court's pattern of weakening environmental protections.

According to the most recently available records, Justice for All NC has spent more than $1 million to date on N.C. Supreme Court races in 2014, largely backed by money from the D.C.-based RSLC.

Duke Energy currently has cases before the N.C. Supreme Court related to rate hikes and groundwater contamination from coal ash dumpsites. The Supreme Court took the coal ash case from the N.C. Court of Appeals without explanation -- a virtually unprecedented action that reportedly surprised the parties involved.

3. Piedmont Natural Gas. Like Duke Energy, the Charlotte-based natural gas distributor has not reported making any outside expenditures of its own to date in North Carolina. But on Sept. 29, Piedmont donated $75,000 to the NC Chamber IE, as it also did in 2012 and 2013. That's in addition to the more than $63,000 the company has made in direct contributions in North Carolina this election cycle, according to the National Institute on Money in State Politics, with that giving overwhelmingly benefiting Republicans.

North Carolina utility regulators recently gave the green light for a consortium of companies including Piedmont, Duke Energy, Dominion Resources of Virginia, and AGL Resources of Atlanta to apply for a federal permit to build a $5 billion natural gas pipeline stretching from West Virginia to North Carolina's southern border. That project has already drawn a lawsuit in Virginia from multiple property owners who object to the route.

4. Koch Industries. The Kansas-based oil and chemical conglomerate is run by billionaire brothers Charles and David Koch, who are leading contributors to conservative, anti-regulatory causes. Their privately held company, which has operations in North Carolina, contributed $50,000 to the N.C. Chamber IE on April 23. That represents a doubling of its giving to the pro-business group over 2012, when it contributed $25,000.

In the last two election cycles, Koch Industries has also contributed more than $711,000 to the Republican State Leadership Committee, which has been active in North Carolina. The company has not reported making any outside expenditures of its own in North Carolina.

5. Black Creek Renewable Energy/Waste Industries. Black Creek Renewable Energy is a project based at the Sampson County Landfill in Roseboro, North Carolina that converts methane produced there into electricity. The owner of the project is Waste Industries, a private company based in Raleigh, North Carolina that provides waste collection and disposal services throughout the Southeast.

On Aug. 25, Black Creek Renewable Energy contributed $5,000 to the N.C. Judicial Coalition, a super PAC that spent nearly $2 million to support Supreme Court Justice Paul Newby in the 2012 election. Although apparently dormant for much of the 2014 election season, recent state election filings show the N.C. Judicial Coalition raising at least $130,000 in October. Reports filed with North Carolina TV stations also show the group running ads in support of Mark Martin, a Republican who Gov. Pat McCrory appointed as chief justice last month and who is now running to keep the seat.

In April, Waste Industries itself contributed $5,000 to the N.C. Chamber IE -- the company's first foray into the outside money game in North Carolina to date. Its involvement comes in the wake of a controversy last year over a bill that would have relaxed regulations on landfills. In the end, though, it did not pass.
Tags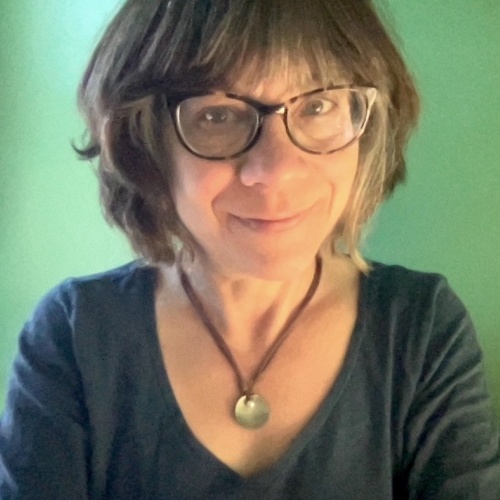 Sue is the editorial director of Facing South and the Institute for Southern Studies.