Atlantic Coast Pipeline meetings get underway amid growing landowner resistance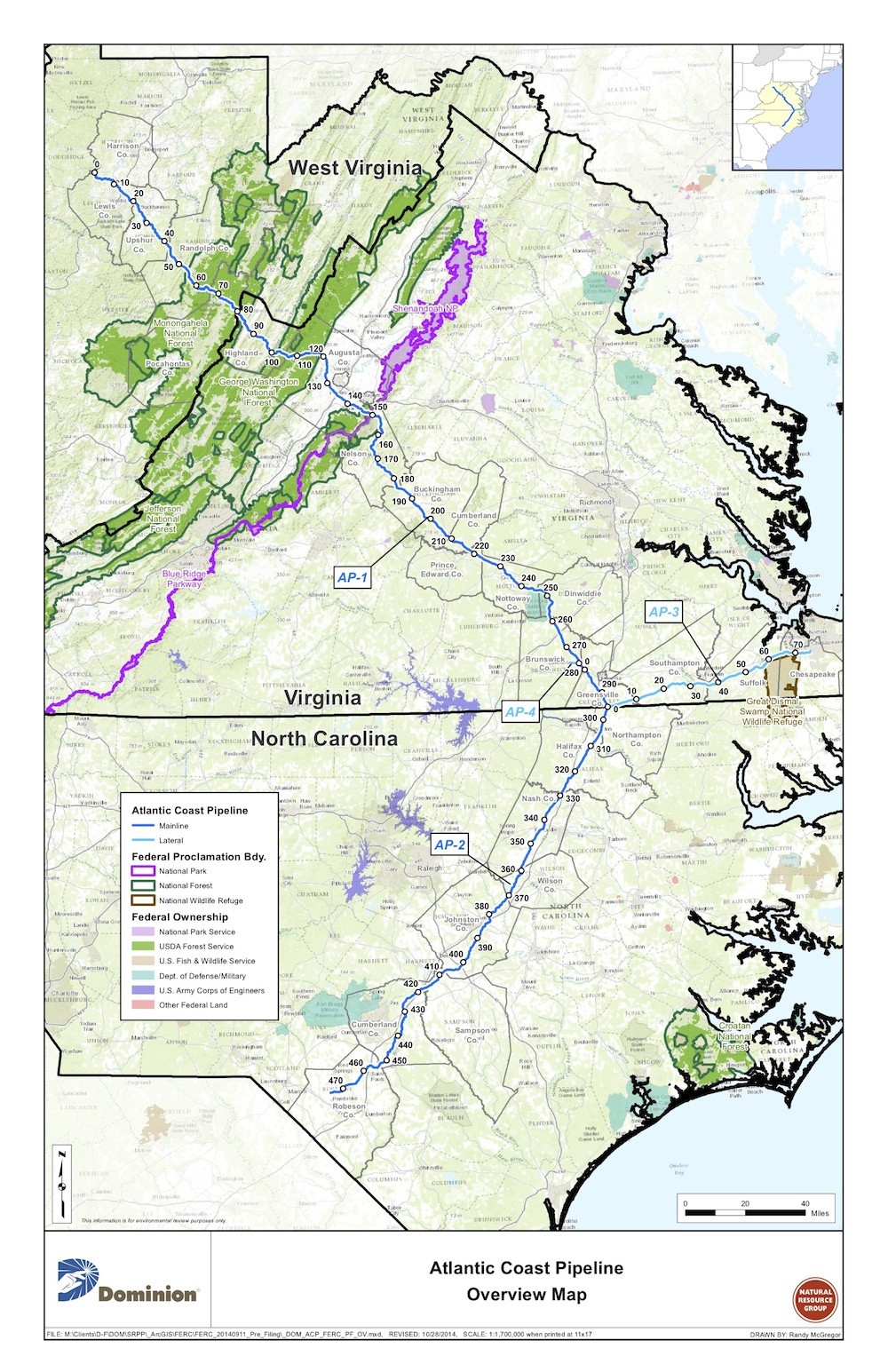 The energy companies planning to build a 550 mile-long natural gas pipeline from West Virginia through Virginia and eastern North Carolina are launching a series of public meetings this week to discuss the project while hundreds of landowners along the route are refusing to grant surveyors access to their land.

In September, Dominion Resources of Virginia, Duke Energy and Piedmont Natural Gas of North Carolina, and natural gas distributor AGL Resources of Atlanta announced they were forming a joint venture to build and own the proposed Atlantic Coast Pipeline to transport gas from the Marcellus and Utica shale basins of West Virginia, Pennsylvania, and Ohio. The companies say the $5 billion project would boost the states' economies by increasing natural gas supplies, thus lowering prices to heat and power homes and businesses. Dominion, which holds a 45 percent stake in the project, would build and operate the pipeline on behalf of the venture. Duke holds a 40 percent stake, Piedmont 10 percent, and AGL Resources 5 percent.

But Dominion is now embroiled in a legal battle with almost 180 landowners in Virginia's Shenandoah Valley who are refusing to allow the company to survey their land. Local community organizers told the Public News Service that the majority of landowners along the planned route through Virginia's Augusta and Nelson counties oppose the project and are barring surveyors from their property. Last week the Norfolk, Virginia-based law firm of Waldo & Lyle announced that it would represent landowners free of charge, The News Virginian reported:
"If this were for a hospital or some truly public purpose, we could turn the other cheek, but this is a Fortune 500 company trying to make a profit," said Joseph Waldo, the firm's managing partner. "We believe there's the authority to contest these surveys. We feel like some people are concerned about all the legal expenses of challenging the surveys and so they may not have opposed it just because they couldn't afford it. We made the decision to handle all of these cases pro bono."
A 2004 Virginia law gives natural gas companies the right to conduct pipeline surveys without landowners' permission and without a certificate of necessity from the federal government. But that law is being challenged as unconstitutional by five residents of Nelson County. Dominion wants the lawsuit dismissed, and a hearing on the company's request is set for Feb. 5 in U.S. District Court in Harrisonburg.

Dominion claims it has the legal right to force access because the project will be meeting a public need for natural gas. Building the pipeline would require clearing a 125-foot-wide swath of land, digging a 10-foot-deep trench, and leaving a permanent right of way.
Among the factors driving opposition to the project are concerns about spills and other accidents. An report released in November by the Center for Biological Diversity found that there were 372 oil and gas pipeline leaks, spills, and other incidents in the U.S. over a 16-month period leading to 20 human deaths, 117 injuries, and more than $256 million in damages.
"There's no way to get around the fact that oil and gas pipelines are dangerous and have exacted a devastating toll on people and wildlife," Bill Snape, senior counsel for the group, said at the time.

The companies anticipate filing their formal application for the project this summer with the Federal Energy Regulatory Commission, which oversees interstate natural gas pipelines. This week they're launching a series of open houses to discuss the pipeline. They'll be held in Fayetteville, North Carolina on Tuesday, Jan. 6; Smithfield, North Carolina on Wednesday, Jan. 7; and Jackson, North Carolina and McKenney, Virginia on Thursday, Jan. 8. There are another four open houses set for next week in Virginia, and three more the week after that in Virginia and West Virginia.

For more details about the open-house meetings and the pipeline project, click here.
Tags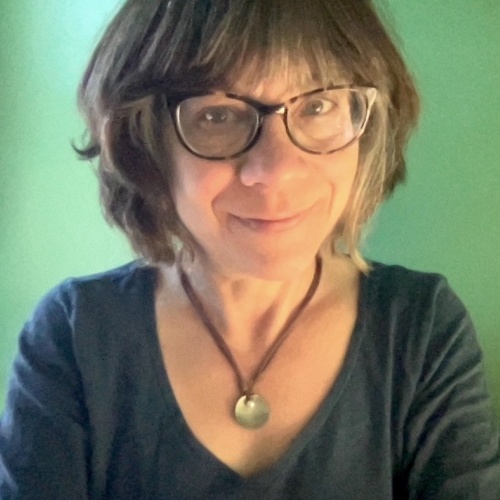 Sue is the editorial director of Facing South and the Institute for Southern Studies.