Conditions at for-profit immigrant detention facilities in Texas draw legal action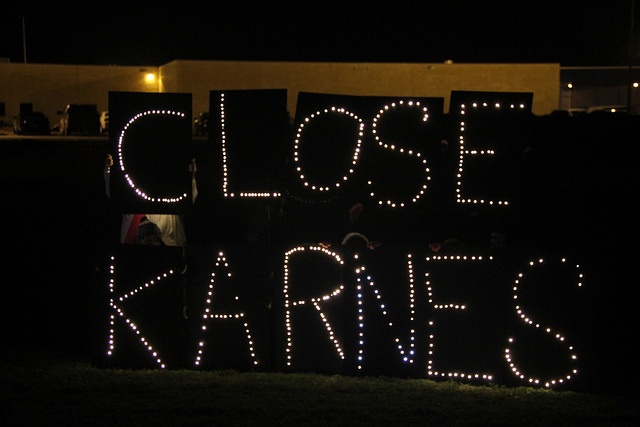 Although President Obama's policy to extend deportation relief to millions of young immigrants and immigrant parents was temporarily derailed this week by a federal judge in Texas, the other half of his November announcement on immigration -- a crackdown on border security -- has been rolling forward. But the administration's hard-line approach toward immigrant children and families is under fire from human rights watchdogs and immigrant advocates.

In early February, lawyers representing Central American families held in family detention centers in Karnes City and Dilley, Texas and in Leesport, Pennsylvania filed a legal motion in a Los Angeles federal district court calling on the Department of Homeland Security (DHS) to protect the rights of the 1,000 detained immigrant children and their mothers held at the three centers. The motion urges DHS to uphold standards set by a class-action settlement in Flores v. Johnson, which states children should have a reasonable opportunity to be released on bond as they await hearings and that detained children be held in safe and appropriate conditions.

According to a Human Rights Watch researcher quoted in the lawyers' statement, the families described being "kept for prolonged periods in very cold rooms, given inadequate or inappropriate food, and denied medical care." Two private prison industry giants -- Nashville, Tennessee-based Corrections Corporation of America (CCA) and the GEO Group of Boca Raton, Florida -- manage the Texas facilities.

Deplorable conditions at immigrant family detention centers is not a new issue. In 2009, years of lawsuits and activism led to the ending of family detentions at the T. Don Hutto Residential Center outside of Austin, Texas, which is also run by CCA and is named for one of the company's founders. Children there were reportedly held under substandard conditions and treated like prisoners. The issue flared again recently following the surge of unaccompanied Central American children, notably at the now-closed government-run detention center in Artesia, New Mexico, where children were not properly provided for and families were swept up in expedited deportation proceedings.

After closing the Artesia camp, DHS opened the Dilley facility, which is slated to be the largest family detention center with a capacity of 2,400 beds once construction is complete. The Karnes center opened at the same time as the Artesia center in response to the border crisis, and together the Texas and New Mexico facilities expanded the total number of beds for family detention from 100 to over 1,200.

DHS presumably plans to fill these beds through its blanket "no-release" policy adopted at the height of the border crisis last summer to deter others from coming to the U.S. The lawyers who filed the motion say DHS is continuing to apply the policy to children accompanied by their mothers, even as it has released unaccompanied children and individual adults who meet release criteria. The lawyers are demanding the department release qualified families including those seeking asylum.

At the opening of the Dilley center last December, DHS Secretary Jeh Johnson was clear about the purpose of these strict detention measures: "Frankly, we want to send a message that our border is not open to illegal migration, and if you come here, you should not expect to simply be released," he said.

The lawyers and other immigrant rights advocates have also raised concerns about the detention centers being managed by private prison companies. The new Dilley center is managed by CCA, the country's largest private prison company. CCA has a long track record of human rights abuses at its prisons, including at the troubled Hutto Center, where children were forced to wear prison scrubs, roused in the middle of the night by guards' flashlights, restricted from having toys in their cells and threatened with separation from their parents for misbehavior.

The Karnes center is run by GEO Group, the second-largest private prison management company in the U.S. A report issued last October by immigrant and refugee advocates blasted the Karnes facility for using the same inhumane practices as Hutto and called for that facility as well as the one in Artesia to be closed. The GEO Group denied the claims.

For-profit prison companies' management of immigrant family detention centers is just one aspect of the industry's larger involvement in immigrant detention and the country's immigration enforcement policies. Nationwide, the private prison industry manages more than half of all beds for immigrant detainees, for which they receive over $1 billion in federal funds each year.

Meanwhile, the industry spends millions each year on lobbying and campaign contributions -- helping to ensure that, whatever reforms may eventually be adopted, the U.S. will continue to lock up thousands of immigrants.
Tags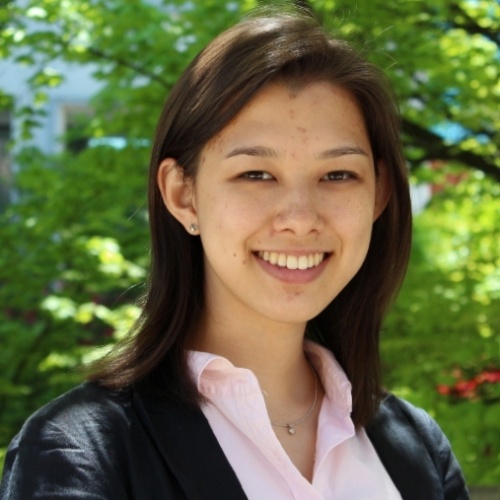 Allie is a research fellow at the Institute for Southern Studies and is currently studying at the Yale School of Management. Her research focuses on demographic change, immigration, voting and civic engagement.