Oil workers dig in for historic fight against industry giants over crucial safety rules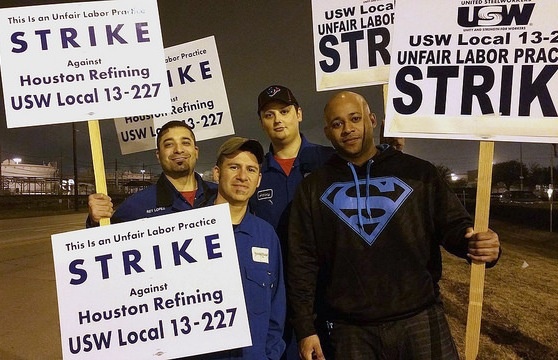 By Nadia Prupis, Common Dreams
Four weeks into the largest nationwide strike by oil plant workers in 36 years, the fight over critical safety standards in a deadly industry has grown even larger, with the movement now including 15 plants and 6,500 workers.
As Common Dreams has previously reported, the workers are demanding basic protections from some of the world's largest fossil fuel companies, which they say create an environment of forced overtime and high out-of-pocket health care costs, while regularly outsourcing risky jobs to untrained contract workers.
"Our local union has lost 14 members in 16 years. Quite frankly, we're tired of our coworkers being killed and being subjected to this risk," said Steve Garey, president of the United Steelworkers (USW) union chapter in Anacortes, Washington.

Walkouts and work stoppages began earlier this month after disputes between USW and the oil companies could not be resolved. As of Saturday, workers at plants in Indiana, Ohio, Texas, and Louisiana are striking. That includes a Motiva Enterprises refinery in Port Arthur, Texas which, at a crude capacity of 600,000 barrels a day, is the largest of its kind in the country. Of the 15 plants involved in the strike, a dozen are oil refineries, which together account for a fifth of national production capacity, the LA Times reports.
The strikes are continuing following USW's rejection last week of Shell's most recent contract offer, its seventh since the dispute began in January. Labor leaders say the companies have not done enough to tackle the union's safety concerns. Plants are understaffed and workers are expected to take on long shifts, while the refineries neglect the rules meant to prevent accidents caused by that kind of exhausting environment, USW says.
"After long days of discussions with the industry's lead company, Shell Oil, little progress has been made on our members' central issues concerning health and safety, fatigue, inadequate staffing levels that differ from what is shown on paper, contracting out of daily maintenance jobs, high out-of-pocket and health care costs," USW international vice president Gary Beevers said in a press statement earlier this month.
One of the individual strikes is underway at a Motiva plant in Norco, Louisiana, where the U.S. Occupational Safety and Health Administration (OSHA) has found violations including broken ladders and failures to prevent discharge of dangerous chemicals, according to the Times-Picayune. The plant has been fined almost $50,000 over the past five years for various breaches of OSHA rules.
"The industry's refusal to meaningfully address safety issues through good faith bargaining gave us no other option but to expand our work stoppage," said USW president Leo W. Gerard.
Terry Steagall, a worker striking at a BP-owned plant in Whiting, Indiana, told the Post Tribune that the plant is risking deadly consequences by neglecting safety standards. Whiting is the site of a 1955 refinery fire that killed two people and took eight days to extinguish. "There's a time bomb here. It could happen again," Steagall said.
Whiting also saw an explosion last year that leaked dangerous chemicals into Lake Michigan. Dave Danko, president of USW Local 7-1, told the Post Tribune that workers have become desensitized to the risks. "We feel like we're standing up for the entire region," Danko said.
Keith Casey, executive vice president of operations at Tesoro, one of the companies involved in the negotiations, claimed on Tuesday that the strikes did not begin over worker safety concerns but over the plants' use of contract workers instead of union members for certain projects.
While the use of untrained contractors in place of union workers is one of the items on USW's agenda, the union's vice president Tom Conway made clear that it was not their top priority. "We're committed to reaching a settlement that works for both parties, but adequate staffing levels, worker fatigue and other important safety issues must be addressed," he said in a statement.
As Common Dreams has also previously noted, the strikes have garnered widespread support from a range of grassroots organizations.
Joe Uehlein, executive director of the worker-environmentalist organization Labor Network for Sustainability, announced the organization's support for the strike and called for climate activists to do the same.
"Oil refinery workers are in the front line of protecting our communities against the environmental hazards of the oil industry. Their skill and experience is critical for preventing devastating explosions, spills, and releases," he said in a statement. "The oil companies are creating conditions that make it impossible for refinery workers to protect us.
"Their strike is about making conditions that are safe and healthy for workers and communities. They deserve the support of environmentalists and everyone concerned about the rights and well-being of working people."
Tags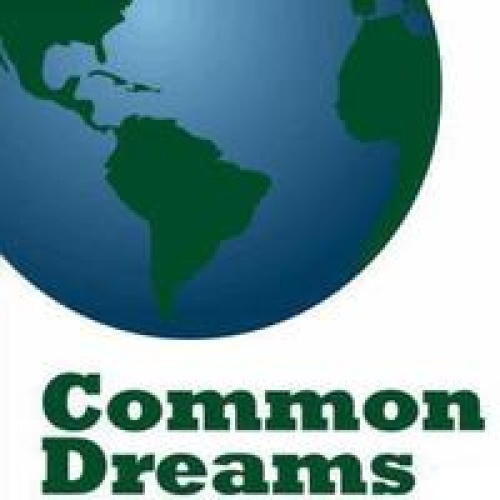 Common Dreams is a nonprofit independent newscenter that has been providing breaking news and views for the progressive community since 1997.