Protests around the South target fossil fuels in run-up to Global Divestment Day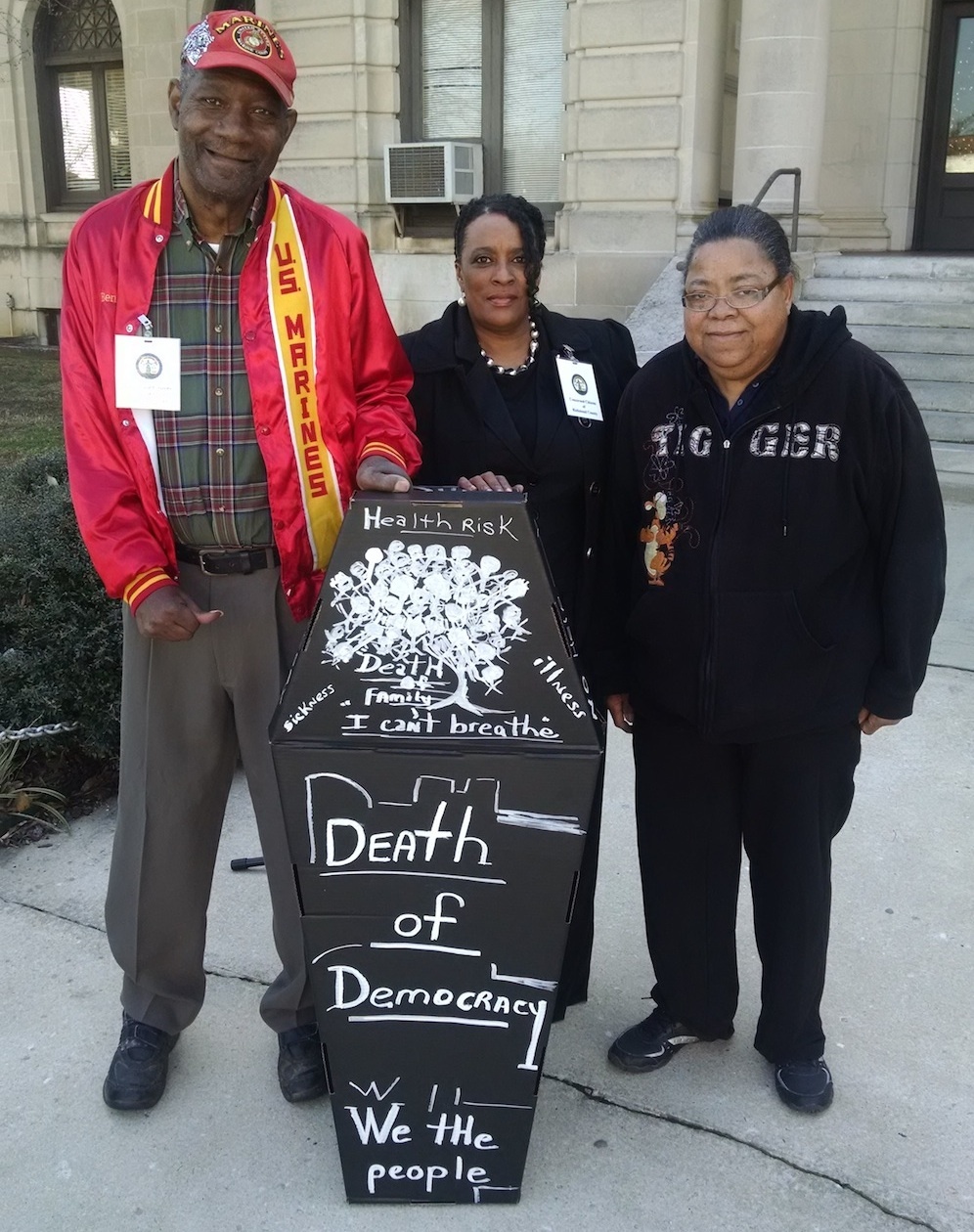 Residents of Virginia, North Carolina and Georgia gathered this week outside a country store, rural county courthouses, a Baptist church and a school library to protest the fossil-fuel industry's harm to local communities.

With the theme "Safeguard America's Resources," the Feb. 12 events included a march in Virginia to draw attention to the effects of natural gas pipelines on mountain communities; a prayer vigil and rallies in North Carolina against fracking, power plant pollution and coal ash dumping; and a student protest at Valdosta State University opposing a local pipeline project and calling on the University System of Georgia school to divest from fossil fuels.

"The three-state unified message is a call to give affected communities the right to say no," according to a statement from the Blue Ridge Environmental Defense League (BREDL), a North Carolina-based group working in seven states to protect the environment and public health.

In Virginia, residents of communities along the proposed route of the 300-mile-long Mountain Valley Pipeline gathered at a country store in the town of Floyd and marched to a nearby park for a "Death of Democracy" rally. They protested a state law that allows pipeline companies to survey property without a landowner's permission and called for community veto power over natural gas pipelines.

"That corporations should be allowed to dictate what will happen to the property and rights of private citizens is unconscionable," said Jenny Chapman of the group Preserve Bent Mountain.

In North Carolina, where current law allows fracking to begin as early as this year, one of the three protests took place in the Lee County community of Sanford, which is at the epicenter of the state's fracking zone. It's also one of the places Duke Energy wants to dump coal ash in abandoned clay mines. Local residents have raised concerns about how all the polluting activity could affect their health and property values.

With those concerns in mind, members of the grassroots group EnvironmentaLEE held a prayer vigil and rally Thursday at Mount Calvary Baptist Church, which is near the Sanford mine targeted to be the dumping ground for at least 8 million tons of coal ash.

"We represent the loss of a basic American right," said Marsha Ligon, the group's founder, "the right to be secure in our homes without private companies taking our land, polluting our air, and ruining our rural setting."

Another protest in North Carolina was organized with Pee Dee W.A.L.L (Protecting our Water, Air, Land, and Lives) and took place at the Anson County Courthouse in Wadesboro. Anson County is home to a privately run landfill that Duke Energy has selected as an alternate site for coal ash disposal.

And in Rockingham, North Carolina, members of Concerned Citizens of Richmond County rallied outside of the old county courthouse to draw attention to environmental injustice. The group has joined BREDL in challenging the air pollution permits for Duke Energy's Smith Energy Complex in the nearby community of Hamlet, where residents have complained of clouds of pollution and bitter-tasting smoke from the gas-fired plant permeating their homes. Richmond County, whose population is almost one-third African-American, has a poverty rate of over 24 percent compared to 18 percent for North Carolina and 14.5 percent for the U.S. overall, according to U.S. Census data.

Addressing the Rockingham rally, Rev. Cary Rodgers, a BREDL organizer, talked about the right "to speak about the atrocities going on here in our community."

'Modeling what governments need to be doing'

At Valdosta State in Georgia, members of Students Against Violating the Environment and Wiregrass Activists for Clean Energy together rallied outside the school library Thursday against the proposed Sabal Trail gas pipeline.

The students also urged the school to divest holdings in fossil fuels, an effort that's part of a fast-growing fossil-fuel divestment movement that was inspired by successful divestment efforts targeting tobacco and South African apartheid. To date, 17 U.S. universities, 30 U.S. cities, and dozens of religious institutions and foundations have committed to divesting from fossil fuels.

The Valdosta State protest came in advance of an international action for fossil-fuel divestment on Feb. 13 and 14, with actions planned around the globe and across the U.S., including communities across the South from Texas to Virginia. This is how Global Divestment Day, a project of the climate activist group 350.org, describes its mission:
The fossil fuel industry has our political process in shackles with its financial might. But we are matching their financial might with a different kind of power. The power that comes from movements and the movement of the moment is divestment. Through divestment, we are directly challenging the social license of these corporations who have become rogue entities seeking profits at the expense of people and planet. And we need as many forces in society as possible to collectively say these companies are rogue companies.
"The divestment movement is modeling what governments need to be doing: withdrawing funds from the problem and investing in solution," said Payal Parekh, global managing director for 350.org. "That's the best way to ensure a brighter future for both people and planet."

Fossil-fuel divestment supporters and fracking opponents will also be among those taking part in the annual Historic Thousands on Jones Street People's Assembly Moral March on Saturday, Feb. 14 in Raleigh, North Carolina. The march is organized by the N.C. NAACP and other groups involved in the Moral Monday protests that have led to the arrest of hundreds of people for engaging in civil disobedience at the state legislature.

In North Carolina, fossil-fuel critics have gotten the ear of some state leaders: This week, a group of lawmakers introduced a bill in the state House and Senate to disapprove the state's fracking rules. While the measure's four primary sponsors in the House and two in the Senate are all Democrats, the 17 co-sponsors who've signed on to House bill to date include two Republicans -- Bryan R. Holloway, who represents Rockingham and Stokes counties, and Chuck McGrady of Henderson County.

The Frack Free NC Alliance, a network of grassroots organizations opposed to gas development in the state, is asking North Carolina citizens to encourage their representatives to endorse the bills.
Tags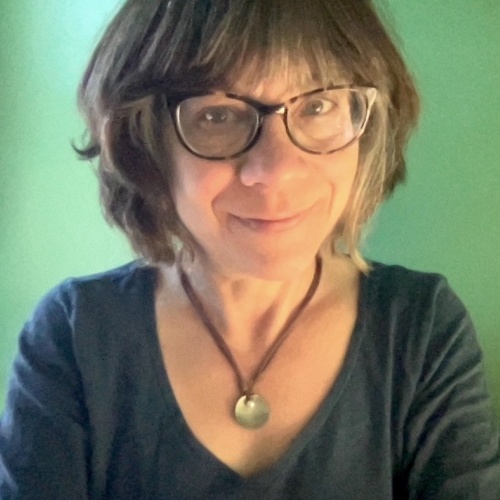 Sue is the editorial director of Facing South and the Institute for Southern Studies.