Naomi Klein: Shock of oil price plunge is opportunity world must seize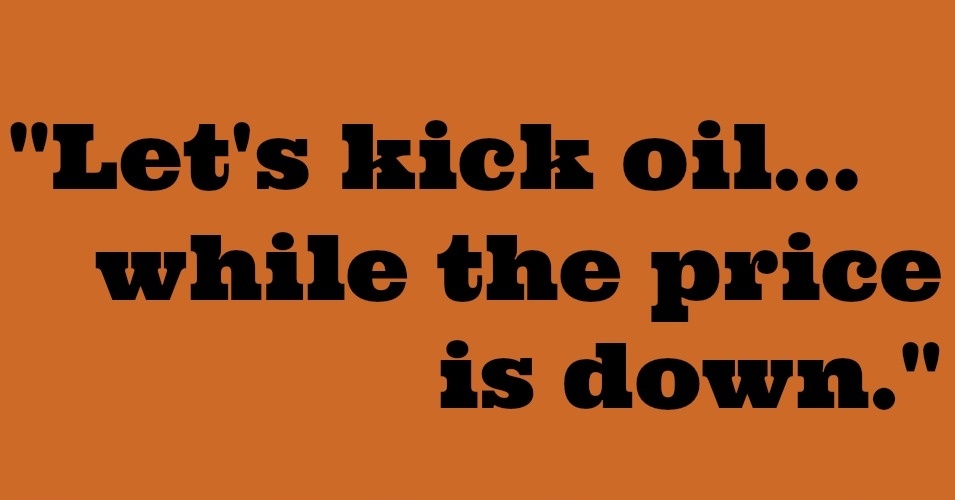 By Jon Queally, Common Dreams
As part of the Guardian newspaper's recently launched "keep it in the ground" campaign, Canadian author and activist Naomi Klein appeared in a new video this week in which she argues the current moment is ripe for the world to take advantage of the dramatic drop in global oil prices by kicking the fossil fuel industry "while it's down."
Calling on themes from her two most recent books -- "The Shock Doctrine: The Rise of Disaster" in 2007 and the more recently published "This Changes Everything: Capitalism vs. the Climate" -- Klein says the fall in oil prices since last year should be seen as an opportunity for those concerned about both the prevailing economic order and the dangers of climate change. "Let's turn this shock," she says in the nearly five-minute video essay, "into the shift we need."
Her list of demands include: "No drilling in the arctic... No expansion of the tar sands...  more fracking bans like the ones in New York state and Scotland," and a call to support and broaden the calls for fossil fuel divestment worldwide while ramping up the needed and available solutions to the climate crisis.
"Sometimes capitalism gives us a gift," Klein says, "and the sudden drop in oil prices is one of them."
As a key concept of "This Changes Everything," Klein believes that climate change can be a catalyst for progressive social change, but that opportunities, such as the fall of crude oil prices by roughly 50 percent since last year, must be siezed by social movements and civil society to push governments and industry to enact policy changes and foster the transformations towards new energy systems that scientists say are necessary (and experts say are still possible) to avoid the worst impacts of global warming caused by carbon pollution and other greenhouse gas emissions.
"Think of what we could do," says Klein, "in rolling out renewable energy, for instance. We could take power and wealth generation away from multinationals and put it into the hands of communities. And we could ensure that the jobs paid a living wage and went to the people who need it most. The same goes for our food and transit systems."
Watch:
Launched just two weeks ago, the Guardian's joint campaign with 350.org and others pressuring both the Bill & Melinda Gates Foundation and the Wellcome Trust -- two of the world's wealthiest and well-known charitable foundations -- to divest their financial holdings in the fossil fuel industry has already garnered more 140,000 signatures and acted as a lever on small charitable groups to consider their connection to the industry that is now squarely blamed for leading humanity to the edge of climate destruction.
On Wednesday, a spokeperson for Wellcome told the Guardian it has no immediate plans to withdraw funds from its fossil fuel investments and a statement from Bill Gates' private office made no indication the billionaire founder of Microsoft has been moved by the campaign.
But as Klein tells viewers in the new video, everyone should be paying attention to the fossil fuel markets because the drop in oil prices is only further proof that the prevailing global economy is failing, even on its own capitalistic terms.
"Not that long ago," she explains, "oil was at $100 a barrel but now it's hovering at around $50. Make no mistake, when it comes to the most critical commodity in our economy -- from $100 to $50 in six months -- that's a big shock."
And according to observers of the energy market like independent journalist Nick Cunningham, regressive forces are already using the glut in oil revenue to impose their own self-interested policies. "From Anchorage and the Alberta tar sands to the Gulf Coast," Cunningham wrote last month, "the collapse in oil prices is being used as an excuse by right-wing governments to further gut social spending and shrink critical services for the poor." Cunningham cited the state of Louisiana, led by Republican Governor Bobby Jindal, as a specific example of a place where the pain of falling oil prices is placed on the public while corporate interests continue to be insulated. He wrote:
Oil revenues account for 13 percent of Louisiana's budget, so the [crash of oil prices] blew a new hole in the state's budget projections: In November 2014, the Jindal administration announced $180 million in mid-year budget cuts to erase a looming deficit. With certain sections of the budget constitutionally off-limits, Jindal focused his budget axe -- once again -- on education and healthcare. For example, he took $5 million from Health Department programs that will result in fewer children with severe medical conditions being eligible for critical nursing care and physical therapy. He also moved to scrap 167 public sector jobs in the Department of Health and Hospitals and the Department of Children and Family Services, along with other services disproportionately benefitting the poor.

But oil prices didn't stop there. Between November and January, the price of a barrel of crude fell from the mid-$70s to below $50, setting off a second round of mid-year budget cuts announced by the Jindal administration on February 6. What did Governor Jindal do to balance the budget this time around? Unsurprisingly, he slashed an additional $60 million in public spending, including $2.5 million in cuts for environmental monitoring and $13 million for health care. The plan also called for fewer open days for public libraries, fewer staff members at state parks, and less money for programs addressing drug abuse.

Meanwhile, despite Jindal's pathological dedication to eliminating government influence from the market, his administration has been extremely generous to corporations, passing on millions of dollars in tax benefits over his two terms. The state paid $700,000 to Wal-Mart to build new stores. It also threw $10 million at Valero, the largest independent oil refiner in the country, to expand an existing facility in the state. Louisiana shelled out $240 million in tax credits in 2013 for companies to frack oil and gas wells. In fact, the state is now spending nearly $1.1 billion per year on corporate tax breaks, a figure that has grown by an annual average of 17 percent for the last ten years, according to Gordon Russell of south Louisiana's The Advocate.
But Klein says it doesn't have to be this way. Instead of "disaster capitalism" -- the term she coined to describe how elites impose austerity and other policies that benefit the wealthy and powerful during times of disruption -- there is a counter-example, which she calls a "people's shock" in which progressive policies are imposed during these episodes of upheavel in order to re-establish equity and push beyond the status quo with bold policies and solutions that benefit people, communities, ecosytems, and -- in this case -- the planet as a whole. "Could [the current collapse in oil prices] be the shock that we harness for our big shift?" she asks. "I think it can be."
For example, she continues, "Low oil prices means that we can introduce a fair and meaningful carbon tax -- something that is much harder to do when petrol is expensive. And if we don't do it ... oil prices will just encourage more dirty consumption. The money raised from that tax could go to green infrastructure which, in turn, would create a whole lot of jobs -- the one million climate jobs that some labor groups have been calling for. And that kind of job creation makes a hell of a lot more sense than what the fossil fuel companies are currently demanding, which is a new wave of tax cuts and other bailouts, apparently so they won't lay off more workers. That's insane."
According to Klein's argument, "If public money is going to spent on energy jobs, it has to be for the jobs that will save us... not cook us."
Tags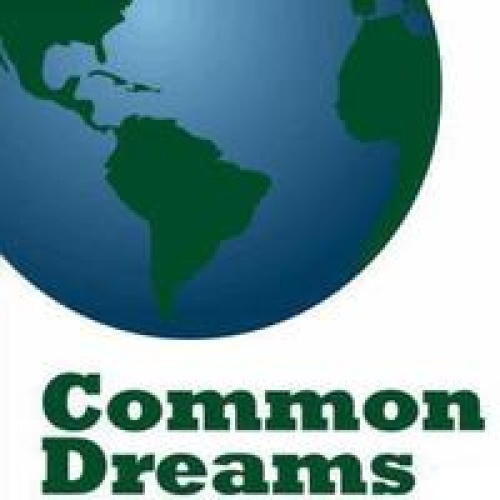 Common Dreams is a nonprofit independent newscenter that has been providing breaking news and views for the progressive community since 1997.