Students declare nationwide boycott of Wendy's over farmworker concerns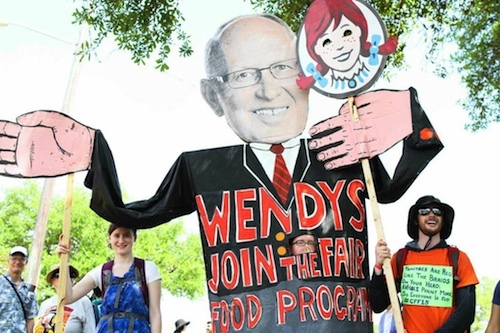 This past weekend students from across the U.S. declared a nationwide boycott of the Wendy's fast-food chain over its refusal to join the Fair Food Program created to help eliminate farmworker poverty and abuse.

The announcement came at the Parade and Concert for Fair Food held on Saturday, March 21 in St. Petersburg, Florida by the Coalition of Immokalee Workers (CIW), a Florida-based group that promotes human rights for farmworkers. The boycott is part of a larger student-led campaign that aims to end Wendy's contractual relationships with universities until the company joins the CIW's Fair Food Program. The boycott efforts has been dubbed "Boot the Braids," referring to the pigtails worn by the Ohio-based company's corporate mascot.

The Fair Food Program is a historic partnership among farmworkers, Florida tomato growers and 13 multibillion-dollar tomato retailers, including Taco Bell, Burger King, McDonalds and Walmart. Participating retailers purchase tomatoes only from suppliers that meet more humane labor standards and pay a penny per pound premium that goes to tomato pickers.

There has been only one other boycott in the 15-year history of the CIW's Campaign for Fair Food, declared against Taco Bell in 2002. Three years into the "Boot the Bell" boycott, the company signed the first Fair Food Agreement with the CIW. Emil Brolick, who was the president of Taco Bell at the time, is now the president and CEO of Wendy's. So far, he has refused to talk with the farmworker group.

"All of Wendy's fast-food competitors have committed to buy only from farms where farmworkers are guaranteed basic human rights, and yet Wendy's has so far rejected that responsibility," said Amanda Ferguson, a member of the Student/Farmworker Alliance at the Ohio State University. "Now we're declaring a nationwide student boycott and we will continue to escalate our efforts until Wendy's joins the Fair Food Program."
To see more photos from the parade and concert, headlined by the Grammy Award-winning band Ozomatli, click here.
Tags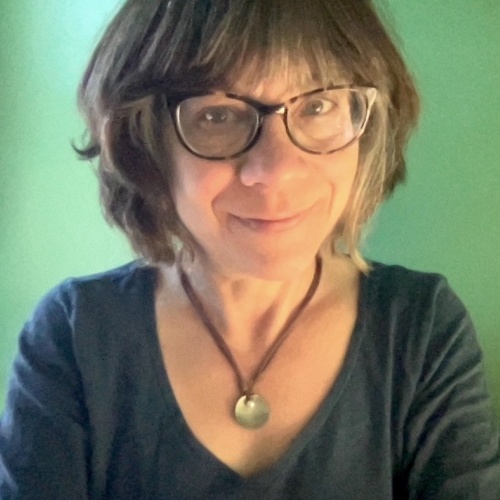 Sue is the editorial director of Facing South and the Institute for Southern Studies.