Reparations and a conversation about America's redemption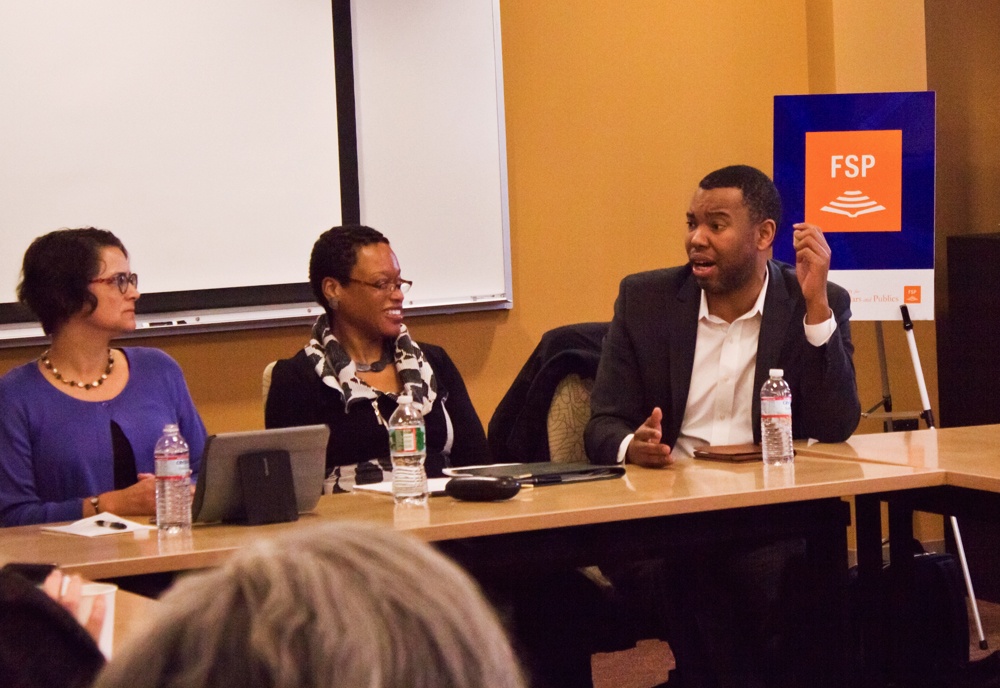 Students, faculty and community members packed into a basement classroom at Duke University in Durham, North Carolina last week for a panel discussion on reparations and the moral debt the U.S. owes African Americans for centuries of discrimination, exploitation and oppression.

Reparations are not popular: A HuffPost/YouGov poll last summer found only 15 percent of Americans thought the government should make payments to black Americans who are descendants of slaves while 68 percent disagreed, with only 27 percent supporting reparations in the form of education or job training programs. But an award-winning essay by Ta-Nehisi Coates in The Atlantic last June elevated the issue nationally. In "The Case for Reparations," Coates laid out centuries of systemic oppression of African Americans that has throttled the black community's attempts for social, economic and political advancement and continues to contribute to racial inequality today.

Coates moderated the discussion at Duke, where he was joined by scholars Beryl Satter, a professor at Rutgers University and author of "Family Properties: Race, Real Estate, and the Exploitation of Black Urban America;" Martha Jones, a history and law professor at the University of Michigan; and Melissa Nobles, head of the political science department at MIT.

Like Coates' piece, the conversation at Duke centered less on the who, what and how of reparations and more on why reparations are needed. In their remarks, panelists expressed cynicism that reparations would come to pass in their lifetime or even in the next few generations, but also hope for how even just a serious national conversation about them could transform -- or, to use a panelist's word, "redeem" -- America.

The conversation moved from injustices during the eras of slavery and Jim Crow, which center on the South, to more recent discriminatory housing policy enacted in northern cities in response to the migration of six million Southern blacks in the mid-20th century. During that period, the Federal Housing Administration, which provided federally-backed home mortgages, gave poor ratings to black neighborhoods through a process called redlining, making them ineligible for low-cost loans. In his essay, Coates described how the policy was adopted throughout the mortgage industry, relegating aspiring black homeowners to predatory loans that barred them from accruing equity in their homes and stripped them of their wealth.

Satter, whose book "Family Properties" documents redlining in Chicago and her attorney father's work representing black families who had been exploited by real estate speculators there, described the effect of the predatory schemes on black communities: "The money that would go for colleges, the money that would go for home upkeep, the money that would go to maybe keep one parent with the kid instead of both working – that's all taken out of the community in a very, very systematic way."

Her father estimated that discriminatory housing policy robbed Chicago's black community of $1 million a day during the 1950s.

As for a potential process for determining reparations, Satter said, perhaps we "start with the present and go back instead of the past and go forward, because then people can see how every day, [we] are living with the repercussions of an institutional system that may have nothing to do with someone saying vicious things to you on a personal level."

Nobles of MIT raised an example of another country that has been going through a process of reckoning with its mistreatment of a marginalized community: In Australia, a government commission's review of the history of aboriginal dispossession, including a policy for nearly a hundred years of taking aboriginal children from their parents and putting them in white homes, sparked a national debate, known as the History Wars, about the place of aboriginal people in the country's collective memory.

"What [the History Wars] did," Nobles said, "was provide the biggest framework possible for placing aboriginal demands, which is -- 'We are not marginal. We are central to the Australian story. You cannot talk about Australia without talking about our dispossession … By talking about our history and including our dispossession and our mistreatment in it, you are forced to take our aspirations seriously that we matter.'"

Nobles pointed to a vehicle that could drive this conversation in the U.S: HR 40, the Commission to Study Reparation Proposals for African Americans Act, introduced in every congressional session for the past 25 years by Rep. John Conyers Jr., a Detroit-area Democrat. Named for the 40 acres and a mule that the U.S. initially promised freed slaves, the bill would establish a commission to study the effects of slavery and racial discrimination and proposals for redress. Support for the legislation in the House has fluctuated with as many as 85 bill co-sponsors in the mid-1990s and a more recent high of 31 co-sponsors in the 2009-2010 session. Several cities including Atlanta have also passed resolutions supporting the bill. However, HR 40 has never made it to the House floor.

Among representatives from districts in the South -- home once again to over half of the country's African-American population as a result of recent reverse migration trends -- few outside of the Congressional Black Caucus have co-sponsored the bill in the past; they include former Rep. Jim Moran, a Democrat who represented the 8th district in Virginia, and Rep. Steve Cohen, also a Democrat who represents Tennessee's 9th district. There have been few co-sponsors at all for recent iterations of HR 40, and none have signed on so far to the version introduced in the current session.

Lack of action on HR 40, Coates told the audience at Duke, is evidence of a resistance to reparations that is not simply about the details of the policy or even about the transfer of capital. It is about a more fundamental threat to American identity and American exceptionalism, he said. It is about the threat to white identity.

"When I think about reparations, I think about reversing a pillar of white American identity in this country or white identity, period, if you want to talk about it internationally," Coates said after reading a passage from James Baldwin's "The Fire Next Time" describing the place blacks have held in the minds of whites in white supremacist societies. "And that [reversal] perhaps poses the greatest threat, more than practicality."

But, the panelists said, reparations' power to confront and deconstruct white supremacy is the very reason they hold the greatest promise to right the wrongs of the past and help America move forward.

"It can be the start of a better tomorrow," Nobles said, "with something material to make it real."
Tags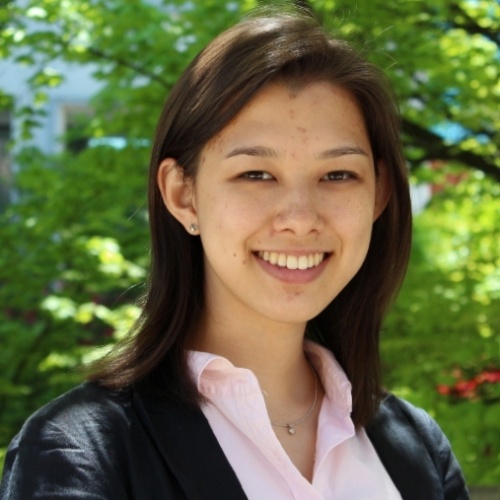 Allie is a research fellow at the Institute for Southern Studies and is currently studying at the Yale School of Management. Her research focuses on demographic change, immigration, voting and civic engagement.