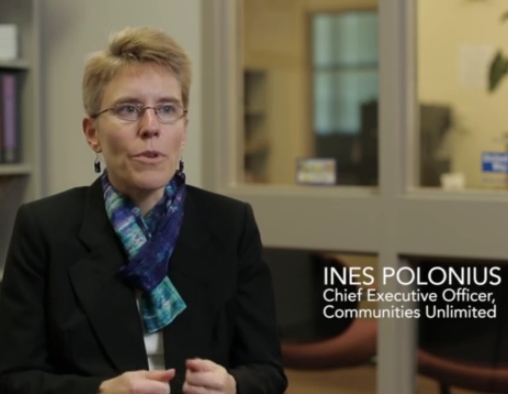 The Mary Reynolds Babcock Foundation funds organizations in the South working to move people and places out of poverty. The foundation recently launched a "Southern Voices" oral history project to capture the stories of Southern leaders working for social and economic justice. This installment of the project focuses on efforts to create economic engines that are also environmentally sustainable. For more stories from the project, click here. (Disclosure: The Mary Reynolds Babcock Foundation is a funder of the Institute for Southern Studies.)
* * *
Every spring, Earth Day breathes new life into dormant conversations about the need to protect the environment without sacrificing employment. For regions with deep connections to the land, that requires a complete overhaul of the way they've long done business. But parts of the South are enthusiastically rising to the challenge, investing in ambitious plans to create diverse, sustainable economic engines.
The US Energy Information Administration forecasts renewable energy will be the fastest-growing power source through 2040, and many social entrepreneurs are looking to position the South as its hotbed. Communities Unlimited (formerly alt.Consulting) offers technical assistance and loans to hundreds of Arkansas small businesses in manufacturing, distribution, service and retail. Chief Executive Officer Ines Polonius sees the potential for production of a renewable, plant-based source of energy. "My vision for Arkansas is that we can be at the very hub of the biofuel industry. We have the land, we have the ability, we have super smart farmers out there who understand how to grow new crops, and so introducing energy crops and using that as a way to fuel our own industry will create a whole new economy in the Delta, but also a whole new level of respect when we suddenly begin to fuel the whole country."
Ten years after Hurricane Katrina forcefully demonstrated the fragility of the Gulf Coast, public and private investments are allowing cities there to reinvent themselves. The New Orleans Business Alliance is focusing on sustainable industries, including building efficiency, solar energy, coastal restoration and disaster recovery. In the coming years, billions of dollars will flow into the area for infrastructure, health, film and other projects, potentially creating tens of thousands of jobs. Jackie Jones, lead organizer for the Jeremiah Group, says part of the challenge is making sure those opportunities stay local. "We've already begun to meet with some of those industry leaders to look at, what are the jobs going to look like? What's going to be the educational qualification that is needed for these jobs? And will you commit these jobs to the locals? And we're already hearing that there's not a trained workforce and workers will be imported from other states and surrounding parishes," Jones said. "We need job training that people can actually benefit from."
Ashley Shelton, Louisiana Director of the advocacy group One Voice, agrees it's an opportunity to invigorate the local economy, as long as it's done right. "The city of New Orleans is looking at $23 billion worth of infrastructure and redevelopment projects. South Louisiana is facing the energy boom, and what are we gonna do in the face of this energy boom and training and jobs? And it's 42,000 jobs," Shelton said. "When I think about all of these things that are all happening at the same time, they all represent an unprecedented amount of opportunity to lift all boats."
Appalachia – long thought of as coal country – is also in the process of reshaping its identity. The Obama Administration recently launched a $55 million plan to help coal communities rebound from the decline of mining. The POWER Plus initiative will fund job creation, training, economic diversification and environmental recovery in hard-hit areas. Long before the announcement, however, many of those communities had been thinking creatively about new opportunities, says Stephanie Tyree, director of Community Engagement and Policy for the West Virginia Community Development Hub. "We are trying hard to diversify the industries right now, and it's happening in some places. And Fayetteville is a perfect example place where it's happening. There is a really robust outdoors industry here and what you could call an 'ecotourism' industry," Tyree said. "There are dozens of outdoor companies that are focused on taking advantage of the area here, bringing in tourists, bringing in dollars from around the country to grow the economy in this state."
Polonius believes the resilience of hardworking people all over the South will make the region's economic rebirth possible. "The small business owners we work with have hope in an environment of hopelessness," Polonius said. "That sense of persistence, that sense of, 'Well, okay so it didn't work but we're gonna try it again, or we're gonna try it this way' is really infectious. And I've learned a great deal from that sense of hope when there's really no reason to have hope. They're proving that there's a good reason to have hope."