Charleston massacre draws attention to white supremacist backing of politicians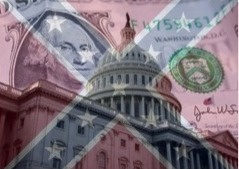 This week, The Guardian reported that the leader of a right-wing group which apparently influenced Dylann Roof's extremist views on race before the Charleston church shootings had donated tens of thousands of dollars to leading Republicans.
Earl Holt, president of the Council of Conservative Citizens who once stated that African Americans were "the laziest, stupidest and most criminally-inclined race in the history of the world," has spent $65,000 backing GOP candidates including presidential hopefuls Ted Cruz, Rand Paul and Rick Santorum. In a manifesto attributed to Roof, the accused Charleston shooter credited the CCC with informing his views about race and African Americans in particular.
The Washington Post further reported that Holt, who is based in Longview, Texas, has also contributed to numerous other campaigns, including the 2014 Senate bids of Tom Cotton in Arkansas and Thom Tillis in North Carolina. Once the contributions were made public, many of the candidates announced they will be returning the funds. As Sen. Cotton said in a statement:
We have initiated a refund of Mr. Holt's contribution. I do not agree with his hateful beliefs and language and believe they are hurtful to our country.
This isn't the first time a donor tied to white nationalist and white supremacist groups has drawn attention for supporting conservative politicians. In recent years, there have been several instances of individuals linked to fringe groups making political contributions, especially in support of candidates popular in the Tea Party movement. In many — but not all — of the cases, candidates have returned donations and distanced themselves from known extremists once the contributions have been brought to light.
MICHAEL PEROUTKA
A Maryland-based lawyer, Peroutka identifies as a Christian Reconstructionist who believes there is "no such thing as a civil right." For years Peroutka was closely involved with the League of the South, a neo-Confederate group that favors secession and has defended the Council of Conservative Citizens in the wake of the Charleston massacre. Peroutka was a member of the League's board and was a featured speaker at their 2013 conference, "Southern Independence: Antidote to Tyranny." (Peroutka quit the League when news about his ties to the group surfaced during his 2014 campaign for Anne Arundel County Council.)
Peroutka and his law firm have been generous political donors for conservative candidates. According to election spending data compiled by the National Institute on Money in State Politics' FollowTheMoney.org database, Peroutka has contributed more than $300,000 over the last 12 years, including $2,500 for Sen. Ron Paul as a write-in candidate for president in 2012. He also contributed to at least two U.S. House candidates: former Rep. Steve Stockman (R-TX) and current Rep. Andy Harris (R-MD). In addition, FollowTheMoney.org shows more than $200,000 in contributions from Peroutka's law firm since 2000, including to the campaigns of Rep. Harris and Rep. Alex Mooney (R-WV).
By far the biggest beneficiary of Peroutka's political giving has been judge Roy Moore, chief justice of the Alabama Supreme Court. All told, records show Peroutka and his firm funneling $180,000 to benefit Moore and his organizations between 2006 and 2012. In February, Judge Moore earned national attention when he ordered judges and state employees to ignore a federal court ruling legalizing same-sex marriage in Alabama.
In this video from Right Wing Watch, Peroutka addresses a 2012 League of the South conference during which he led the crowd in singing "Dixie," the de facto anthem of the Confederacy, which he called the "national anthem."
CARL FORD
A bankruptcy lawyer in Laurel, Mississippi, Ford is the former lawyer for Sam Bower, the imperial wizard of the White Knights of the Ku Klux Klan who died in prison after being convicted of the murder of civil rights activist Vernon Dahmer. Ford is also active in the League of the South and was active in the Mississippi Klan in the 1960s.
In 2014, news surfaced that U.S. Sen. Chris McDaniel, a Tea Party favorite from Mississippi, received an $800 donation from Ford, who said he especially appreciated McDaniel's position against "so-called immigration reform." Federal campaign finance records show the McDaniel campaign ultimately returning $1,800 worth of donations from Ford.
As reported in The Daily Beast, campaign finance records also show Ford donating to former Rep. Ron Paul (R-TX), Sen. Rand Paul (R-KY), Rep. Alan Nunnelee (R-MS) and the 2006 campaign of Sen. Jim Webb (D-VA).
RON WILSON
A businessman and politician in Anderson County, South Carolina, Wilson for many years was an active member of the League of the South and Council of Conservative Citizens, where he was a columnist for the group's publication "Citizen Informer" from 1989 to 1993. He also was part of an extremist wing that gained control of the Sons of Confederate Veterans, rising to the level of commander-in-chief from 2002 to 2004.
Wilson was also a leader or spokesman for three groups in South Carolina dedicated to defending the Confederate flag: the South Carolina Heritage Coalition, which he directed; the Palmetto League; and Americans for the Preservation of American Culture, a political committee he founded in the early 2000s.
As reported in the Independent Mail, Americans for the Preservation of American Culture raised $22,900 between 2002 and 2008, the year it got involved in national elections:
During the 2008 Republican primary, the group produced radio ads and YouTube videos that attacked both U.S. Sen. John McCain and former Mass. Gov. Mitt Romney for failing to support the Confederate flag, while getting behind former Ark. Gov. Mike Huckabee for supporting Southerners' rights to determine whether to fly the flag.
Eighty percent of the PAC's money came from Wilson and his family.
In 2012, Wilson was sentenced to a 20-year prison term for operating a Ponzi scheme that federal investigators determined had defrauded investors of more than $59 million.
Tags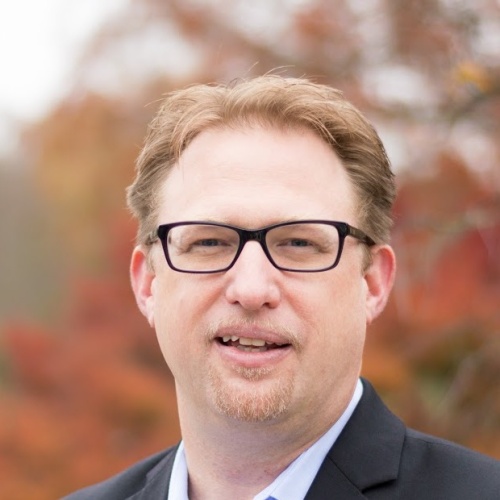 Chris Kromm is executive director of the Institute for Southern Studies and publisher of the Institute's online magazine, Facing South.