2015 ELECTIONS: Republicans strengthen hand in Southern races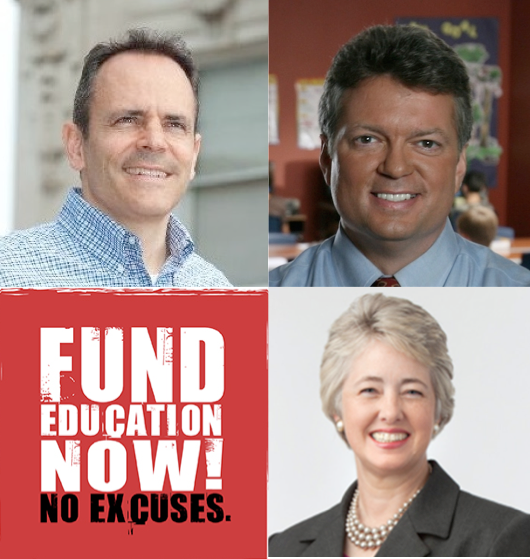 The Republican surge in state-level races in the South continues.
Last year, GOP lawmakers enjoyed a net gain of 65 seats in Southern state legislatures, with the Kentucky House emerging after Election Day as the only chamber in the South where Democrats held on to a majority.
This week, Kentucky was Exhibit A of the GOP's continuing dominance in state-level politics in the South, with Louisville businessman and Tea Party favorite Matt Bevin trouncing Democratic Attorney General Jack Conway — the front-runner in most polls — in a 53 to 44 percent landslide.
Bevin, who launched his campaign on Tea Party positions including promises to eliminate the state's widely used Kynect health insurance exchange, end Medicaid expansion and defund early childhood education, will become just the second Republican governor in Kentucky since 1971.
Sensing opportunity, the Republican Governors Association — which had largely abandoned the race in September and October — injected $2.5 million into ads on Bevin's behalf in the final two weeks. But spending by outside groups benefited Democrats overall, with the Democratic Governors Association and labor spending $9 million on Conway's behalf compared to about $5 million total for Bevin.
The governor's race wasn't the only setback for Kentucky Democrats. With turnout at 37 percent of registered voters, Republicans also won races for agricultural commissioner, auditor and treasurer. Democrat Andy Beshear, son of former Gov. Steve Beshear, narrowly won the race for attorney general, and incumbent Alison Lundergan Grimes, who ran for U.S. Senate last year, held on to her secretary of state seat. (State Senate and House races will be held in 2016.)
The GOP's resounding victory in Kentucky was the most surprising in an off-year election marked by Republican and conservative victories over much of the South:
VIRGINIA GENERAL ASSEMBLY: All 140 General Assembly seats were up for grabs, and Democrats aimed to win back the state Senate where Republicans enjoyed a narrow 21-19 majority. Despite a four-day, 24-event barnstorming effort by Gov. Terry McAuliffe (D), the GOP held on to their Senate margin and continued their dominance in the House. Money flowed into the races from a pro-gun control group backed by New York billionaire Michael Bloomberg, which spent $2.2 million, and substantial spending by Americans for Prosperity, the National Rifle Association and Republican State Leadership Committee.
MISSISSIPPI ELECTIONS: As expected, Gov. Phil Bryant (R) was re-elected in a landslide with two-thirds of the vote, along with six other Republicans who won state office. The GOP also gained at least four seats in the state House, where it already enjoyed a 67-55 majority coming into the elections. With 71 seats confirmed and another three still too close to call, Republicans are within striking distance of the 74 seats needed for a supermajority. In a rare bright spot for Democrats, incumbent Attorney General Jim Hood won a fourth term to remain the only Democrat holding statewide office in Mississippi.
MISSISSIPPI SCHOOLS INITIATIVE: In a blow for public school advocates, Mississippi voters defeated Initiative 42, a proposed change to the state constitution that would have given courts more leverage to challenge underfunding of education. Mississippi adopted a formula for funding public schools 18 years ago, but lawmakers have abided by the formula only twice; this year, the school budget falls $200 million short. The initiative, which would have given courts the ability to enforce the law, was opposed by 54 percent of voters, although supporters say the reason the initiative fell short was in part due to confusion created by a competing alternative proposal also put on the ballot.
HOUSTON ANTI-DISCRIMINATION ORDINANCE: An anti-discrimination ordinance in Houston, which had narrowly passed the city council in May and was then ordered to be put before a citywide vote after legal wrangling, was defeated by 61 percent to 29 percent. The measure included protections to prohibit discrimination in housing, employment, city contracting and business services for 15 classes, including race, age and sexual orientation. However, opponents singled out transgender residents, centering their campaign around the slogan "No Men in Women's Bathrooms."
Tags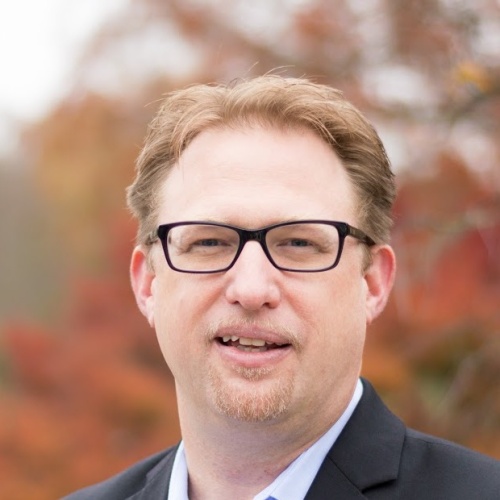 Chris Kromm is executive director of the Institute for Southern Studies and publisher of the Institute's online magazine, Facing South.