Edwards rides populist message to Louisiana governor's mansion
There was no single factor that led to Democratic state Rep. John Bel Edwards' Nov. 21 victory in Louisiana's governors race — called by The New York Times "one of the most astonishing victories in Southern politics in years."
Edwards' 12-point win, which will make him the only Democratic governor in the Deep South, was undoubtedly helped by his ability to keep the gubernatorial campaign focused on opponent U.S. Sen. David Vitter's 2007 prostitution scandal. Edwards unleashed a scathing attack ad that accused Vitter of "answer[ing] a prostitute's call minutes after he skipped a vote honoring 28 soldiers who gave their lives in defense of our freedom."
A West Point graduate and former Army ranger, Edwards also made clear from the beginning that he was "pro-life and pro-gun" — although he disagrees with Vitter's position on blocking Medicaid funding for Planned Parenthood.
But also key to Edwards' victory was his populist message on a range of kitchen-table economic issues. This year, Louisiana faced a $1.6 billion budget deficit, threatening funding of health care, higher education and other programs — and also helping drive sitting Gov. Bobby Jindal's approval ratings into record low territory.
With the economy a dominant concern for Louisiana voters, Edwards seized on the state's malaise to craft a platform heavy on bread-and-butter populist themes:
MEDICAID EXPANSION: Bucking the path forged by other Southern governors, Edwards made expanding the state's Medicaid program to cover an additional 242,000 people a core theme of his campaign, and reiterated that after his election. As he told reporters in New Orleans:
The expansion of health care coverage for working families is among the highest priorities. It's something I've been working on for three years, and I never once during this campaign shied away from that particular issue. So we are going to expand the Medicaid program in Louisiana. We're going to do it as soon as we possibly can and as responsibly as we possibly can.
Edwards isn't a newcomer to advocating for expansive health care coverage. According to the OnTheIssues.org website, which tracks the positions of candidates, in 2002 Edwards called for "a universal health care program to guarantee coverage to all Americans regardless of income."
TAX FAIRNESS: On the campaign trail, Edwards blamed Gov. Jindal's "blind allegiance to Grover Norquist," the national anti-tax crusader, for Louisiana's budget woes. (Shortly before the campaign, Norquist weighed in, calling Edwards a likely "tax-hiking governor.")
Edwards called for rolling back at least some of the state's $7 billion in annual tax giveaways to business. This was in line with Edwards' populist positions on taxes over the years: In 2006, the Democrat called for a reversal of President Bush's tax cuts, keeping the estate tax, and instituting a more progressive tax system that would lower rates for those making $75,000 or less a year while increasing rates for those making $150,000 or more.
PUBLIC SCHOOLS: The Edwards campaign aligned itself early with public school teachers in Louisiana. The Louisiana Federation of Teachers and Louisiana Association of Educators were early backers of Edwards' campaign, which included staff from the two teachers' unions.
Edwards has been a vocal critic of the state's voucher program, which was greatly expanded under plan pushed by Jindal in 2012. The native of Amite, Louisiana — whose wife, Donna, is a public school teacher — has also been critical of the state's expansion of charter schools, which are now attended by nearly 60,000 students.
The Democratic state representative had also opposed a move to give letter grades to evaluate school performance, saying that such measures mask deeper economic inequalities in schools:
A bad school letter grade is much more likely to indicate the level of poverty than the quality of teaching. A recent study of sixteen states that use school letter grades stated what we have always known: they are invalid and misinform parents.
Edwards is also in favor of increasing the state's minimum wage and opposes "tort reform" to limit lawsuits. His position on these and other issues suggest he's less of a Blue Dog Democrat, as some have suggested — that is, among those in his party who have positioned themselves as pro-business and "fiscal conservatives" — and more of a social moderate/conservative with a solid economic populist streak, with faint echoes of the legacy of Huey Long.
Of course, Edwards will be leading a largely red state, so his ability to move his populist agenda will depend greatly on his political relationships and savviness in building alliances across the aisle. But as political observer Stephanie Grace noted in The Acadiana Advocate, Edwards' well-run campaign suggest he's starting from a position of strength:
He's got clear record of pushing economically populist measures, and his first big move will be to accept the Affordable Care Act's Medicaid expansion. To do much more, Edwards will need help from some of the Republicans who dominate the Legislature, and all eyes will now be on who joins the leadership and which fights Edwards chooses to pick. There's clearly some nervousness about his intentions from the LABI crowd over tort reform issues and from backers of charters and private school vouchers.

Other than that, though, Edwards seems to be starting off with goodwill. Chalk that up as yet another impressive accomplishment from a soon-to-be governor that Louisiana is still just getting to know.
Tags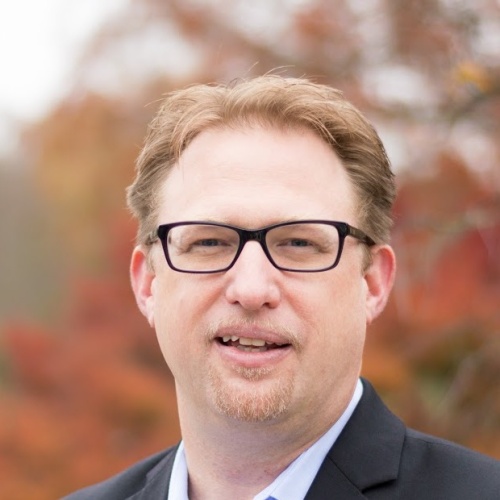 Chris Kromm is executive director of the Institute for Southern Studies and publisher of the Institute's online magazine, Facing South.