Gulf South communities on climate change front lines represented at Paris talks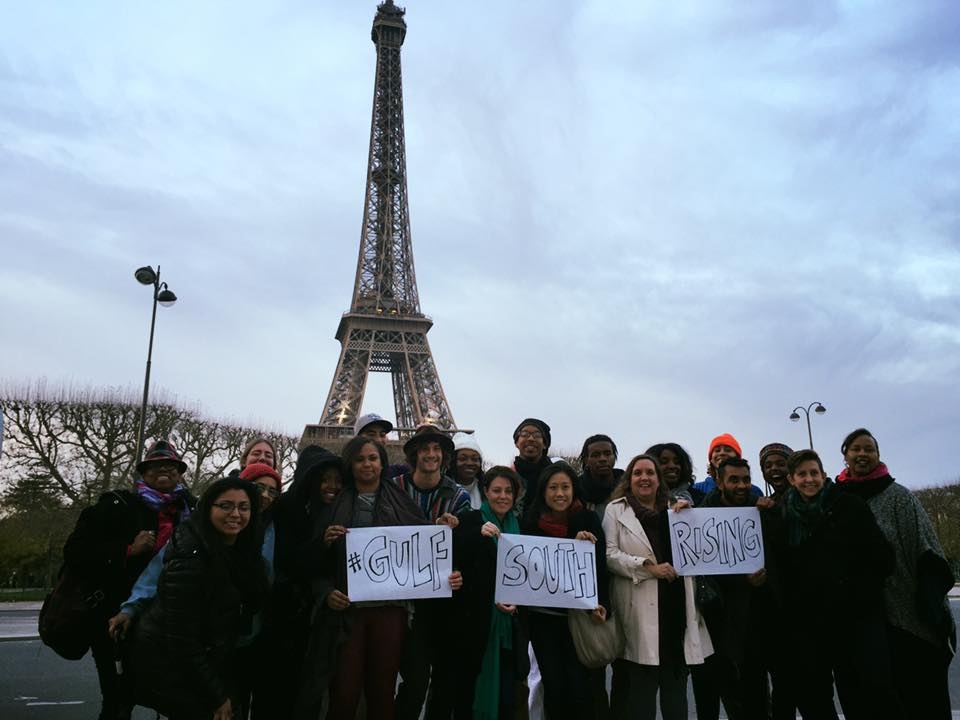 More than 150 world leaders gathered this week near the French capital to negotiate a legally binding agreement to curb pollution associated with climate change, with the goal of limiting rising global temperatures to no more than 2 degrees Celsius above pre-industrial levels.

Some 360 civil society groups are also represented at the United Nations Framework Convention on Climate Change Conference of Parties (UNFCCC/COP 21), which is expected to draw as many as 40,000 visitors over two weeks.

Among the conference attendees is a delegation of 34 ecological justice activists from the Gulf South states of Texas, Louisiana, Mississippi, Alabama and Florida. Three of them are participating as official delegates to the talks, including Chief Thomas Dardar of the 17,000-member United Houma Nation (UHN) tribe in South Louisiana, which is suffering the damaging effects of both oil and gas production and rising seas from a warming climate. The region is losing over 16 square miles of land every year due to sea-level rise as well as the erosion and subsidence caused by oil and gas drilling and pipeline building.

"Climate change demands a global effort," Dardar said. "We need to come together and work. No one is immune to the impacts — and if we don't act quickly there won't be anyone around to act at all … We're hoping they can get together and cut emissions dramatically."

While it's officially recognized by Louisiana, UHN has been embroiled in a decades-long fight for recognition from the federal government, which would give it more power to protect the delicate bayou ecosystems the Houma people rely on for food and income. Earlier this year the Obama administration changed the way a tribe becomes recognized by the federal Bureau of Indian Affairs, giving the Houma new hope of winning federal status.

The Gulf South delegation's trip to Paris is the culmination of the year-long Gulf South Rising initiative to commemorate resistance in the region since Hurricane Katrina hit 10 years ago and the BP oil spill disaster occurred five years ago. Gulf South Rising is calling for a just transition away from extractive industries and an end to policies and practices that hinder equitable disaster recovery and the development of sustainable communities.

"We have a moral and ethical obligation to address climate change," said Gulf South Rising delegate Mary Gutierrez, a Florida-based environmental chemist and planner and founder of Earth Ethics. "There are real consequences, and there is real suffering."
Tags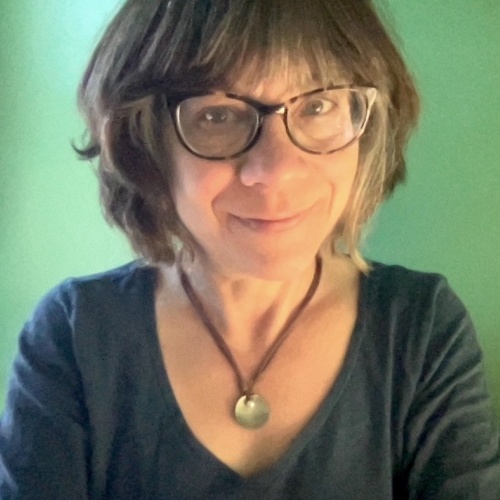 Sue is the editorial director of Facing South and the Institute for Southern Studies.