The legislative backlash against LGBT equality across the South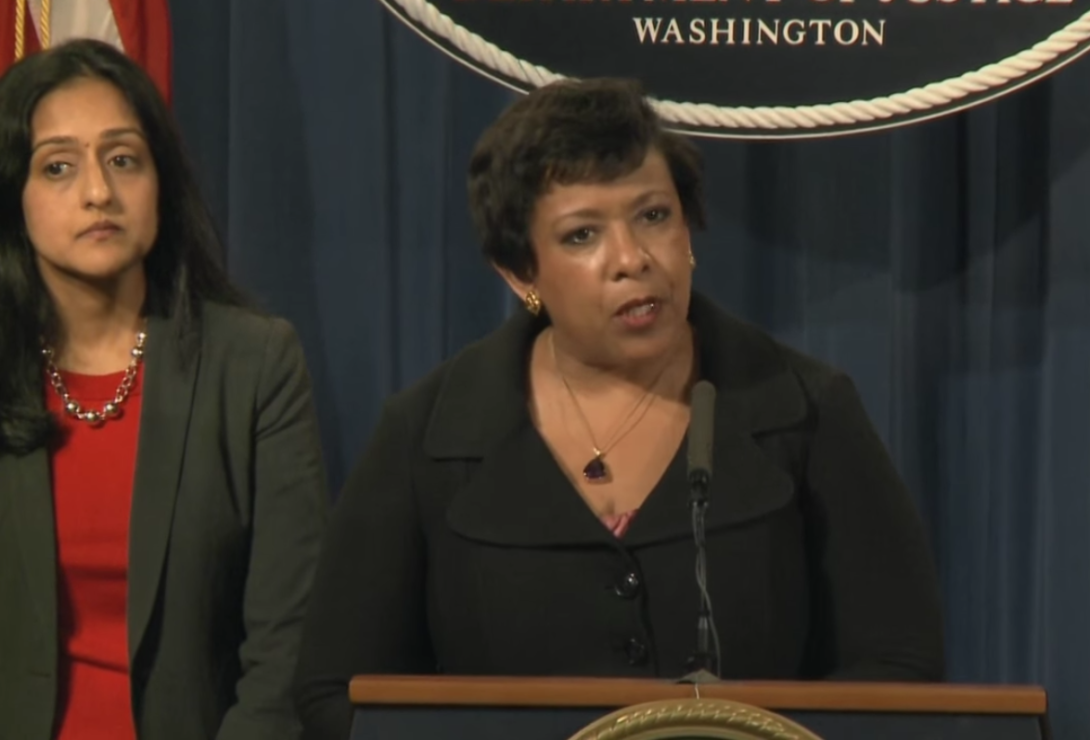 In announcing this week that the U.S. Department of Justice would sue North Carolina over its controversial new law requiring transgender people to use public bathrooms that correspond to the gender on their birth certificate, Attorney General Loretta Lynch placed House Bill 2 in the historical context of backlash against equality gains.

"This is not the first time that we have seen discriminatory responses to historic moments of progress for our nation," said Lynch, a North Carolina native whose father and grandfather were Baptist ministers active in the black freedom struggle. "We saw it in the Jim Crow laws that followed the Emancipation Proclamation. We saw it in fierce and widespread resistance to Brown v. Board of Education. And we saw it in the proliferation of state bans on same-sex unions intended to stifle any hope that gay and lesbian Americans might one day be afforded the right to marry. That right, of course, is now recognized as a guarantee embedded in our Constitution, and in the wake of that historic triumph, we have seen bill after bill in state after state taking aim at the LGBT community."

That there would be a negative reaction to newly secured LGBT rights was anticipated by LGBT advocates following the U.S. Supreme Court's ruling last June in Obergefell v. Hodges striking down bans on same-sex marriage. In that decision's wake, a clerk of court in Kentucky was jailed then lionized by social conservatives for refusing to issue marriage licenses to same-sex couples, and Houston voters repealed an LGBT anti-discrimination policy after opponents — who referred to it as the "bathroom ordinance" — warned it would open women's restrooms to sexual predators.

"We are in the middle of a full-throated backlash," National Center for Lesbian Rights Executive Director Kate Kendell told Time magazine last November. "We are just seeing the beginning [of] the backlash. It will get worse before it gets better."

Kendell's prediction was dead on: There have been about 200 anti-LGBT bills introduced in 34 states so far this year, according to the Human Rights Campaign, an LGBT advocacy group. At least 44 of those bills target transgender people specifically. That compares to 125 anti-LGBT bills the group tracked in 2015, 21 of which targeted transgender people.

The bills being considered this year include proposals to undermine marriage equality; allow individuals, businesses and public agencies to cite religion as a legal reason to refuse goods or services to LGBT people; restrict or criminalize transgender people who use restrooms or locker rooms consistent with their gender identity; and block the ability of local governments to protect LGBT residents and visitors.

As of last month, at least half of these bills had been beaten back, HRC reports. Here's a roundup of anti-LGBT rights bills that have come up so far this year in Southern state legislatures and where they now stand:
Alabama
Seven anti-LGBT bills were introduced at the Alabama legislature this session — and all seven failed to pass. They included measures that would have allowed adoption and foster care agencies and health care service providers to refuse service to LGBT people based on their religious beliefs.
Georgia
Back in March, Georgia's Republican-controlled state legislature passed House Bill 757, a so-called "religious freedom" bill allowing individuals and faith-based organizations to refuse services to couples, gay or straight, or to follow anti-discrimination requirements if they cite a sincerely held religious belief or moral conviction regarding marriage. Following an outcry that included business leaders and the entertainment industry, Gov. Nathan Deal (R) vetoed the bill on March 28. "I do not think we have to discriminate against anyone to protect the faith-based community in Georgia, which I and my family have been a part of for generations," Deal said.
Kentucky
In February, a Kentucky Senate committee approved a bill similar to the one vetoed in Georgia that would allow business owners to refuse services to would-be customers on religious grounds. Senate Bill 180 came in response to a county human rights commission ordering a Christian T-shirt company to get diversity training after rHeading 3efusing to print shirts for a gay pride event and to businesses' concerns about having to provide services for same-sex weddings. The state Senate passed the measure in March and sent it to the House, where it is awaiting action in the Judiciary Committee.
Mississippi
Last month Mississippi Gov. Phil Bryant (R) signed into law H.B. 1523, "The Religious Liberty Accommodations Act" allowing individuals, religious organizations and private associations to cite religion to discriminate against LGBT people. Bryant signed the measure despite widespread opposition from major corporations, including some of the state's largest employers. This week opponents filed two legal challenges to the law. On Monday, the American Civil Liberties Union and its Mississippi chapter filed a federal lawsuit on behalf of an engaged same-sex couple, claiming the law violates the U.S. Constitution's equal protection guarantees and seeking to block implementation before it takes effect July 1. A second lawsuit filed Tuesday by the Campaign for Southern Equality focuses on the provision of the law that allows public employees to recuse themselves from issuing marriage licenses to same-sex couples if they have religious or moral objections. Roberta Kaplan, an attorney in that case, said Mississippi's law "clearly violates the fundamental principle of equality before the law" and creates "another form of second-class citizenship for LGBT Mississippians."
North Carolina
During a special one-day legislative session on March 23, the state's Republican-controlled General Assembly passed HB2 and Gov. Pat McCrory (R) immediately signed it into law. The Public Facilities Privacy and Security Act requires individuals to use public restrooms corresponding with the gender on their birth certificate, eliminates anti-discrimination protections for LGBT people, and prohibits local governments from enacting their own anti-discrimination or minimum-wage ordinances. The law has been widely condemned, with many companies announcing they would no longer do business in the state and performers canceling shows in protest. There is also a mounting pile of legal challenges over the law. Immediately after its passage, the ACLU, Lambda Legal, the ACLU of North Carolina and Equality North Carolina filed a lawsuit to overturn it. This week, the U.S. Department of Justice joined the fight by filing a lawsuit against McCrory, the N.C. Department of Public Safety, and the University of North Carolina system, claiming HB2 violates Title VII of the Civil Rights Act, Title IX of the Education Amendments of 1972, and the Violence Against Women Act; the federal government is also threatening to withhold funds from the state, though this week the White House said that wouldn't happen while the lawsuits play out. Meanwhile, McCrory and legislative leaders filed two separate lawsuits against the DOJ defending the law, while a group of pro-HB2 parents and students calling themselves North Carolinians for Privacy sued the DOJ and U.S. Department of Education, claiming the agencies exceeded their authority by redefining "sex."
South Carolina
The South Carolina legislature also considered a transgender-discriminatory "bathroom bill" similar to North Carolina's. However, Senate Bill 1203 failed to pass either chamber before the crossover deadline, meaning it's dead this year. Gov. Nikki Haley (R) had called the bill unnecessary. "Like it or not, South Carolina is doing really well when it comes to respect and when it comes to kindness and when it comes to acceptance," she said. "For people to imply it's not, I beg to differ."
Tennessee
Back in January, House Bill 2414 and Senate Bill 2387 were introduced in the Tennessee General Assembly requiring students in the state's public schools and universities to use restrooms and locker rooms that correspond to the sex on their birth certificates. In March, a legislative committee delayed action on the bill for further study but revived it in early April under pressure from the conservative Family Action Council of Tennessee. Then on April 18, Rep. Susan Lynn (R), the bill's House sponsor, said she would withdraw the proposal until next year. In January, a Tennessee House panel voted down a bill titled the Natural Marriage Defense Act, which sought to nullify marriage equality in the state and require Tennessee to defend marriage as "between one man and one woman." That measure's sponsor, Republican Rep. Mark Pody, said he was "called by God" to introduce it. Opponents raised concerns that it could cost the state as much as $8.5 billion in federal funding. In addition, the Tennessee legislature passed Senate Bill 1556 this year allowing therapists and counselors with "sincerely held principles" to reject LGBT and other clients, and Gov. Bill Haslam (R) signed it into law last month.
Virginia
At least 10 anti-LGBT bills were introduced in the Virginia legislature this year, which Equality Virginia Director James Parrish called "unprecedented," "alarming" and "appalling." That flood of legislation included Senate Bill 41, another so-called "religious freedom" bill that would have shielded those who actively discriminate against same-sex couples from civil liability. SB41 eventually passed both chambers but was vetoed by Gov. Terry McAuliffe (D), who described it as "nothing more than an attempt to stigmatize." The Virginia Senate last month tried but failed to override McAuliffe's veto.
West Virginia
West Virginia was also among the states where legislatures took up a so-called "religious freedom" proposals this year. In February the state House approved House Bill 4012, which would have allowed businesses to refuse service to LGBT people. But because of how broadly it was written, there were concerns that it could be used as a defense against child abuse or to allow a pharmacist to refuse to provide birth control. In March, the state's Republican-controlled Senate voted overwhelming against the bill, killing it by a 7-27 vote.
Tags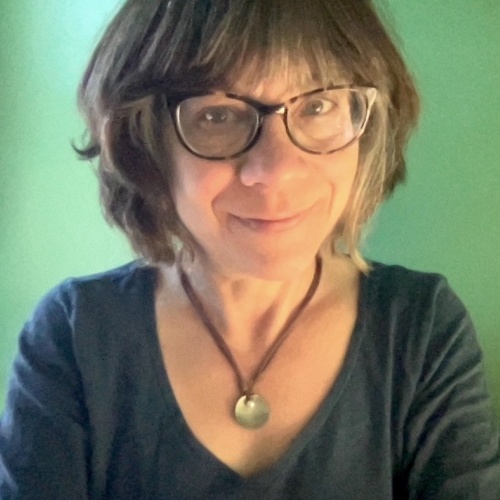 Sue is the editorial director of Facing South and the Institute for Southern Studies.