Business interests spend big on pivotal N.C. Supreme Court primary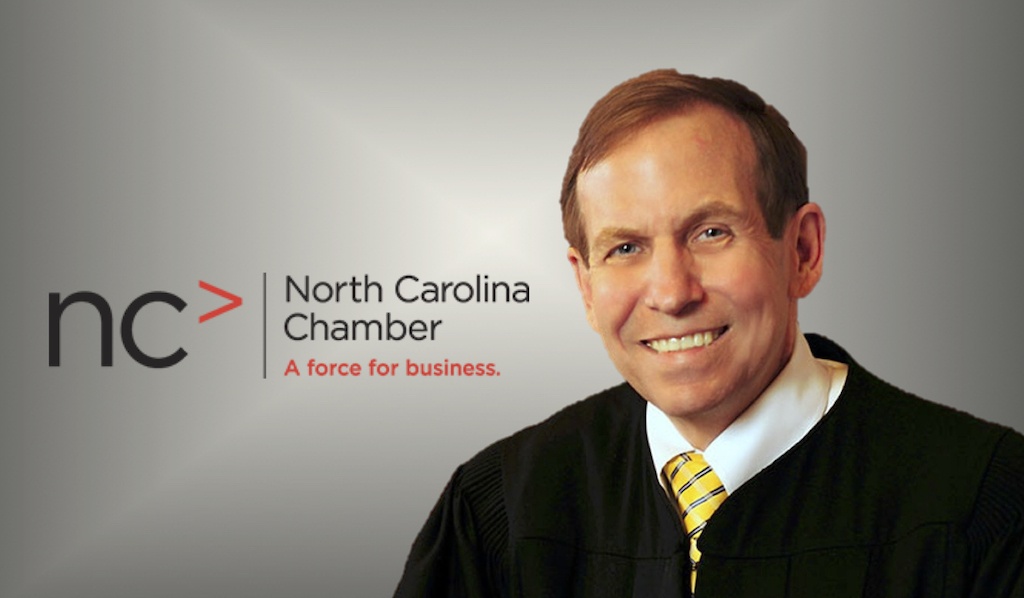 With a one-vote conservative majority on North Carolina's seven-member state Supreme Court and Republican Justice Bob Edmunds up for reelection this year, the GOP-controlled legislature decided to help his campaign by changing the election rules for incumbent justices. 
To that end, lawmakers last year replaced the longstanding reelection process with a
retention election
: a simple up-or-down vote on whether to keep a justice in office. In such elections the incumbent faces no challenger, making it much easier for him to remain in office.
But the election plan's constitutionality was challenged in a case that went all the way to the state Supreme Court. With Edmunds recusing himself, the remaining justices split 3-3 along ideological lines, effectively upholding
a lower court's ruling
that retention elections are unconstitutional.
Edmunds now faces a special June 7 primary election for his seat against three challengers, all to his left politically:
Sabra Faires
, a political independent and attorney with the backing of the state AFL-CIO;
Mike Morgan
, a Superior Court judge with a long judicial resume and the endorsement of the state chapter of the Sierra Club; and Davie County attorney and registered Democrat
Daniel Robertson
.
Business interests have taken notice and stepped in to help Edmunds.
The N.C. Chamber of Commerce, a familiar player in state Supreme Court elections, has spent $450,000 on
a TV ad
supporting the conservative justice. As many ads in court races do, it touts him as tough on crime.
"Edmunds has thrown the book at predators," the ad says, "refusing to let them use loopholes, instead locking them up and keeping them off the internet and streets."
The expenditure appeared in an
electioneering report
that surfaced on the N.C. State Board of Elections website in recent days. No other independent expenditures for any candidate in the race have appeared on the site to date.
Two national groups funded the ad. The Washington, D.C.-based Institute for Legal Reform (ILR), a group created by the U.S. Chamber to
defend business interests in court
, contributed $250,000. The Chamber is
funded in part
by the Freedom Partners Chamber of Commerce, the central bank of the political operation run by billionaire industrialists and leading conservative donors Charles and David Koch.
ILR has both contributed to and received money from the Washington, D.C.-based
Republican State Leadership Committee
(RSLC), which in recent elections has pumped millions of dollars into the state's Supreme Court races through North Carolina-based groups. The RSLC gave $350,000 to the ILR this year and another $1.8 million last year.
The RSLC is largely funded by major corporations, including
North Carolina companies
Reynolds American, Duke Energy, and Variety Stores, a subsidiary of Variety Wholesalers, of which conservative mega-donor Art Pope is chairman and CEO.
Contributing another $200,000 toward the ad was the Washington, D.C.-based Judicial Crisis Network, a "social welfare" nonprofit formed in 2005 as the Judicial Confirmation Network to back President George W. Bush's conservative U.S. Supreme Court nominees John Roberts and Samuel Alito. When President Obama came into office, the group changed its name and proceeded to
fight his court nominations
while putting money into state judicial and attorneys general races. In 2012, for example, the group donated
$75,000
to Civitas Action, a North Carolina group founded and primarily bankrolled by Pope, for ads supporting the successful state Supreme Court reelection bid of conservative Justice Paul Newby. 
The Judicial Crisis Network has received millions in funding from the
Wellspring Committee
, a group linked to the Koch brothers. The group donated $125,000 to the RSLC last year and another $225,000 from July 2012 to June 2013. 
The N.C. Chamber hasn't typically spent much on state races, leaving that spending to its affiliated super PAC, N.C. Chamber IE. But earlier this year, the Chamber
ramped up its own spending
, committing over $264,000 for ads supporting conservative state House and Senate candidates in the March primaries. The Chamber IE added nearly $86,000. 
Including this recent Supreme Court expenditure, the N.C. Chamber and its super PAC have spent $800,000 on state primary elections this year. While the Chamber as a trade association is not required to disclose its donors, Chamber IE does have to reveal its funders, and they include Duke Energy, Piedmont Natural Gas, Blue Cross Blue Shield and Koch Industries.
Edmunds' campaign itself has also received donations from business interests. Those include $2,000 contributions from CaptiveAire Systems President
Robert Luddy
and
Martin Holton
, executive vice president of tobacco giant Reynolds American, and $1,000 contributions from Harold Brubaker, a former Republican state House speaker and a
lobbyist for numerous corporations
including Alcoa, FedEx and GlaxoSmithKline, and
David Powers
, a lobbyist for Novant Health.
Tags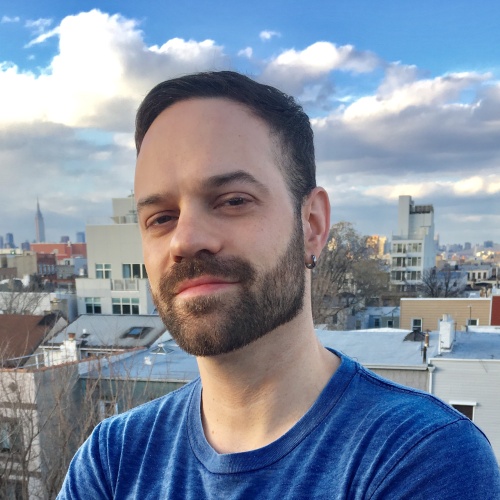 Alex is an investigative journalist based in Brooklyn, New York, and a reporter for the money-in-politics website Sludge. He was on staff at the Institute for Southern Studies from 2014 to 2016. Additional stories of Alex's have appeared in the International Business Times, The Nation and Vice.com.