New reports document link between Trump election, hate incidents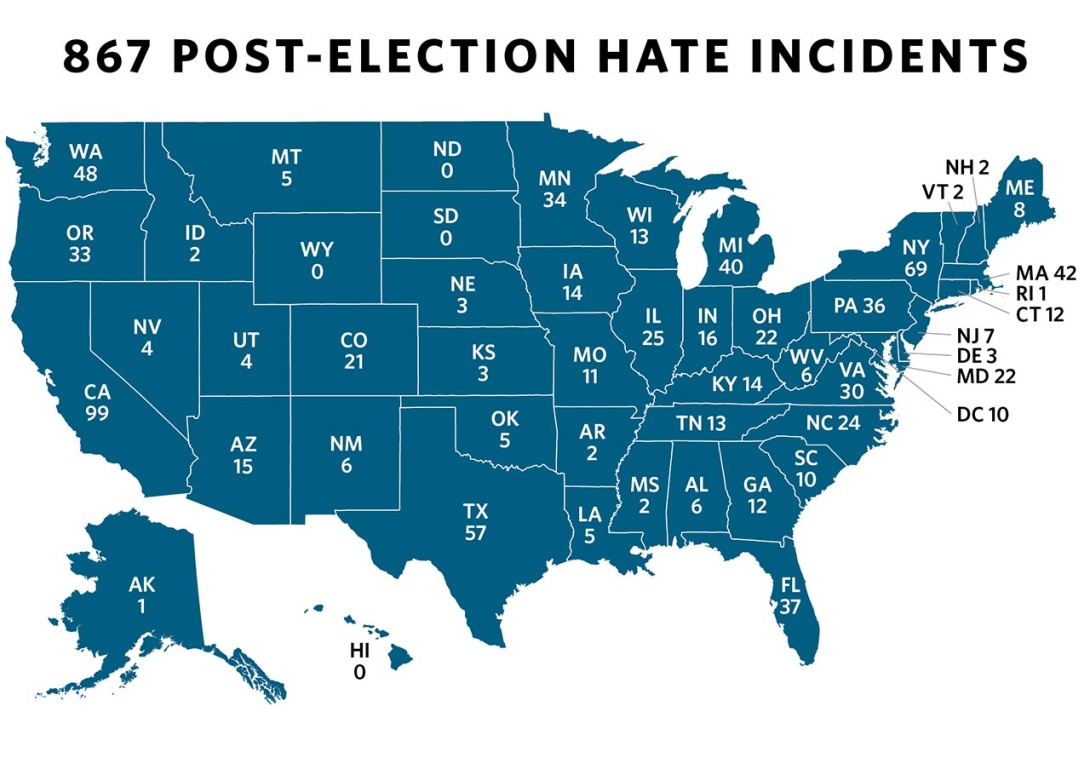 This week the Southern Poverty Law Center (SPLC) released two reports documenting the correlation between hate incidents and President-elect Donald Trump's win on Nov. 8. The reports shows that racist, sexist, xenophobic and homophobic people nationwide have been emboldened by Trump's win and the divisive campaign he led.
Just days before the election, a historically black church in Greenville, Mississippi, was set on fire and had its walls spray painted with the words "Vote Trump." The SPLC calls this attack "a harbinger of what has become a national outbreak of hate, as white supremacists celebrate Trump's victory."
While there were politically-motivated hate incidents leading up to Election Day, their numbers skyrocketed afterward. They are detailed in SPLC's report "Ten Days After," which counts 867 instances of election-related harassment and intimidation across the nation, with more than 200 of them in the South. The incidents were compiled based on submissions to the #ReportHate page on the SPLC website and from reports by other media outlets.
In Durham, North Carolina, a building was vandalized and spray painted with the words "Black Lives Don't Matter and Neither Does Your Votes." In Sarasota, Florida, a 75-year-old man was pulled from his car and attacked by an assailant who said, "You know my new president says we can kill all you faggots now." In Dallas, an older white man told a Hispanic man, "Go back to Mexico."
Some of the assailants even used Trump's own rhetoric. A woman from Arlington, Virginia, reported that she was crossing the street when two young white men yelled at her from their car, "You better be ready because with Trump, we can grab you by the pussy even if you don't want it."
California led the nation in the number of reported incidents at 99, followed by New York with 69 and Texas with 57. Every one of the 13 Southern states had reported instances of election-related intimidation.
Twenty-three of the reported hate incidents nationwide occurred against Trump supporters, but the vast majority were perpetrated against vulnerable groups — Blacks, immigrants, LGBT people, women and Muslims.  SPLC reports that "people have experienced harassment at school, at work, at home, on the street, in public transportation, in their cars, in grocery stores and other places of business, and in their house of worship."
SPLC also found that schools — both K-12 settings and colleges — have been the most common venues for hate incidents, which have included the use of racial epithets and calls for Hispanic students to "go back to Mexico." The group documented these incidents in a separate report titled "The Trump Effect."
Following the election, SPLC's Teaching Tolerance project administered an online survey to K-12 teachers across the country. Over 10,000 teachers, counselors and administrators responded, with 90 percent saying their school's climate has been negatively affected by the election. Most educators believe it will have a long-lasting effect.
Even kindergarten students are dealing with election-related trauma. One Muslim kindergartener from Tennessee reportedly asked her teacher the day after the election, "Are they going to do anything to me? Am I safe?" A middle school counselor from Florida reported completing two suicide assessments and two threat-of-violence assessments within one 24-hour period a week after the election.
"Students were suicidal and without hope," the counselor said. "Fights, disrespect have increased as well."
The report offers a number of recommendations for school administrators to address the ongoing challenges, including setting expectations about inclusion and respect, caring for the wounded and doubling down on anti-bullying strategies.
"Not everyone has to be a superhero," the report concludes, "but everyone can be an ally and an upstander."
Tags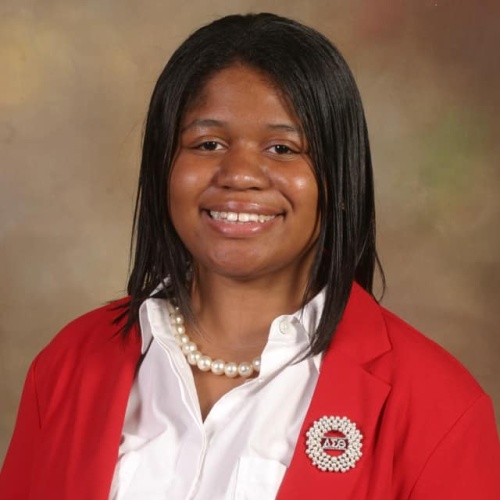 Rebekah is a research associate at the Institute for Southern Studies and writer for Facing South.