Hundreds of Southern immigrants detained in nationwide enforcement raids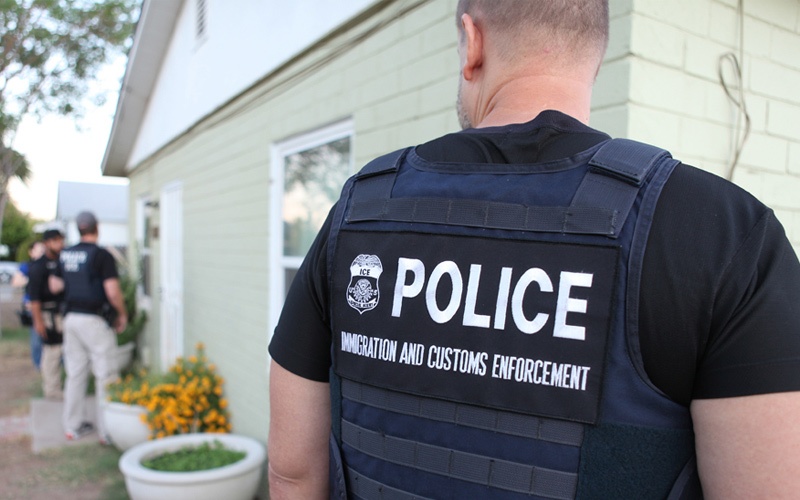 Since President Donald Trump's election, immigrants have anticipated harsher immigration enforcement, and last week brought the first wave of this crackdown as Immigration and Customs Enforcement (ICE) agents arrested hundreds of immigrants in a series of nationwide operations.
Reports circulated on social media and among immigrant advocates that ICE officials were making arrests. This week ICE reported that it had arrested 680 people in a dozen states. At least a third of those arrests took place in Southern states, including 87 in Georgia, 84 in North Carolina, 51 in Texas and 19 in South Carolina, as well as some in Kentucky.
Reports of federal immigration officials arresting immigrants were particularly widespread in Southern cities including Atlanta; Austin, Texas; and Charlotte, North Carolina. Advocates also reported hearing of enforcement actions taking place in states not mentioned by ICE, such as Florida and Virginia.
Rejecting the label of "raids" or "sweeps," ICE has called these actions "targeted enforcement operations" which it says are "routine" actions that have led to the arrests of immigrants with violent or otherwise serious criminal convictions. But national immigrant advocates say there is nothing routine about arrests that are separating families and creating widespread fear in communities. They also point out that ICE is rounding up even those without prior convictions or people who were not previously deportation priorities.
"The fact that it was done in the heart of the immigrant community, it put a lot of fear in people."
Charlotte was one of the first cities ICE targeted, especially areas of East Charlotte with a large immigrant population, said local immigration attorney Tin Nguyen. Citing clients' accounts and reports from community members, Nguyen described incidents of ICE agents in unmarked vehicles pulling over vehicles including construction vans, asking for ID, and taking fingerprints. Those in the vehicle who had a past criminal conviction or were identified as deportation priorities were arrested on the spot.
Nguyen said the way ICE carried out these enforcement actions raises serious concerns about racial profiling and violations of Fourth Amendment rights protecting against unreasonable search and seizure.
In the community, the visibility of these operations — some of them even taking place near elementary schools — has raised great alarm, said Oliver Merino with Comunidad Colectiva, Charlotte's newly formed network of organizers.
"The fact that it was done in the heart of the immigrant community, it put a lot of fear in people," Merino said.
ICE operations also took place last week in South Georgia and the Atlanta area, according to Adelina Nicholls of the Georgia Latino Alliance for Human Rights. As they did elsewhere, Nicholls said ICE agents also picked up people who were not necessarily targets with previous convictions or deportation orders if they happened to be undocumented and in the area — arrests which ICE has referred to as "collateral damage."
"They are calling it 'collateral damage' but for us, it's not collateral damage," Nicholls said. "It's people being impacted."
From fear to action
In the face of fear and threats, immigrant advocates are mobilizing communities to protect themselves and assert their rights.
In Austin, local organizers suspect stepped-up enforcement was retaliation against the city's moves towards becoming a sanctuary city and limiting local police involvement in immigration enforcement. Several groups advocating for those policies launched a "Sanctuary in the Streets" effort earlier this year to train U.S. citizen volunteers to take direct action when ICE shows up at their immigrant neighbor's home, as the Guardian reported:
When agents arrive at the door, undocumented immigrants can call for help and one or more US citizens will quickly arrive to stand in front of the door, watching, challenging and filming law enforcement with the goal of ensuring constitutional rights are respected and encouraging a media spotlight.
Meanwhile, the Charlotte community has rallied around individuals detained in the raids, including a man from Cambodia known as "Curly" — a green card holder who was arrested at his home last week because of a 20-year-old burglary conviction. Nguyen, who is representing the man, was able to get him bond, and the community raised funds for his release. Curly came home on Feb. 15.
Merino and Comunidad Colectiva in Charlotte are also calling on city residents and local elected officials to protect immigrants.
"Charlotte has painted itself as a welcoming place for people," Merino said. "But in reality, people don't feel that welcomed in this city, especially when our city council, our mayor, haven't been very vocal in saying they will protect all of their residents including the undocumented folks that live here."
Comunidad Colectiva is joining groups across the state and country to organize a "Day Without Immigrants" strike on Feb. 16 as part of a nationwide effort encouraging immigrants to refuse to go to work, open their businesses, spend money or send their kids to school to show the impact immigrants have in their communities. In Charlotte, the day will be marked by a "Día sin inmigrantes (Day without immigrants)" rally condemning the recent ICE raids and calling on local leaders to stand with immigrants.
"[Through these actions] the city itself would understand and the people would understand that they need immigrants," Merino said. "And they need to come out and fight for them."
Tags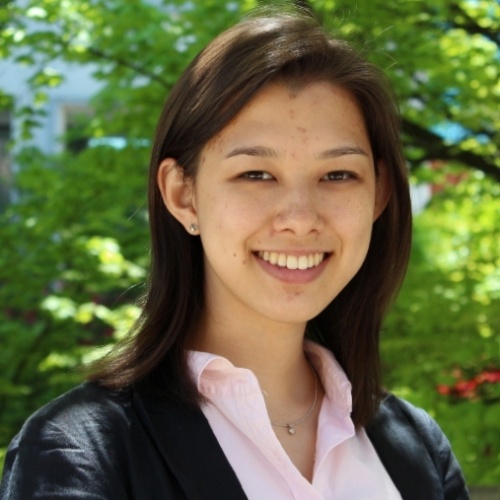 Allie is a research fellow at the Institute for Southern Studies and is currently studying at the Yale School of Management. Her research focuses on demographic change, immigration, voting and civic engagement.