NC lawmakers want to shield factory farms from big damage payments to victims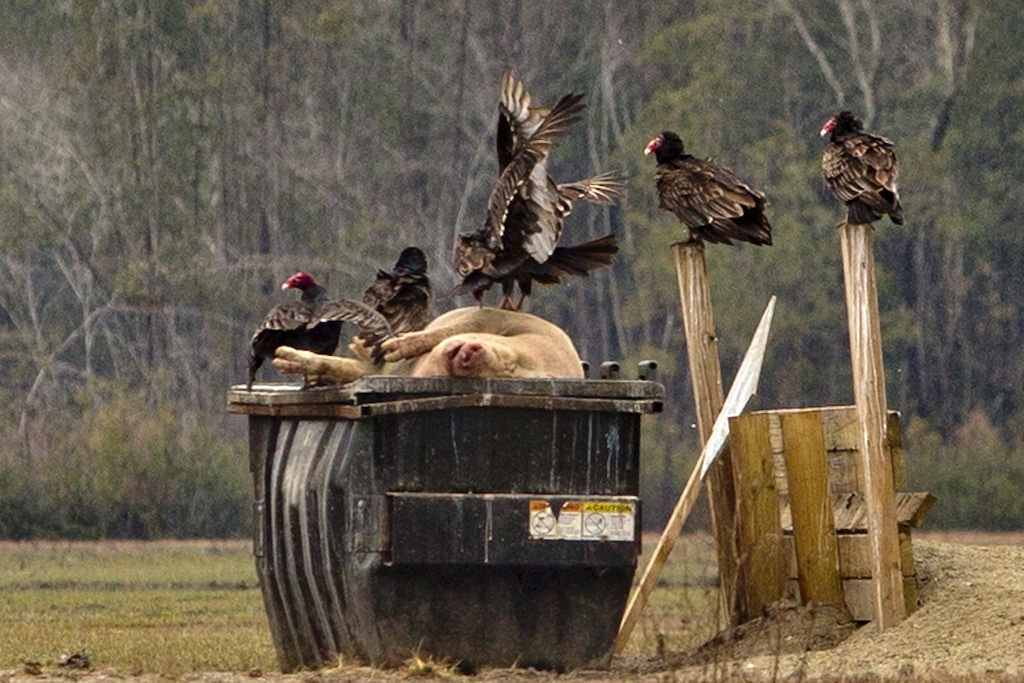 Legislation moving through the North Carolina General Assembly would prevent people living near the state's numerous factory farms from recovering more than token damages in civil lawsuits where the farm's corporate owner is found responsible for harming them.
The proposal comes with such litigation already underway. In 2013, more than 500 residents of eastern North Carolina took legal action against Murphy-Brown LLC, the hog-growing subsidiary of Virginia-based Smithfield Foods, which is owned by Shuanghui Group of China, the world's fourth-largest pork producer. Under contracts with local growers, Murphy-Brown owns the hogs at about two-thirds of farms in North Carolina, the second-biggest hog-producing state after Iowa.
North Carolina allows hog farms to store animal waste in massive open-air lagoons before spraying it on open fields, a practice that leads to water pollution. Murphy-Brown is embroiled in separate ongoing litigation with the Waterkeeper Alliance over its alleged failure to comply with a 2006 agreement to clean up groundwater contamination at 11 of its hog operations in the state. The lawsuits filed by the neighbors detail many other problems associated with the farms, including sickening stenches, swarming flies, chronic illnesses and piles of animal carcasses left in roadside "dead boxes."
Despite the serious claims of harm documented by the plaintiffs, House Bill 467 and a companion measure, Senate Bill 460, would limit compensatory damages in such so-called "nuisance" lawsuits. In the case of permanent nuisances, the legislation would limit damages to "the reduction in the fair market value of the plaintiff's property caused by the nuisance, but not to exceed the fair market value of the property." In the case of temporary nuisances, it would limit damages to "the diminution of the fair rental value of the plaintiff's property caused by the nuisance."
Environmental advocates blasted the legislation, with N.C. League of Conservation Voters (NCLCV) lobbyist Dan Crawford describing it as "nothing more than lawmakers putting a foreign-owned company ahead of the long-term health and safety of the very communities who have been forced to endure the harms of hog waste for decades."
Some communities have endured more harm than others. In North Carolina, hog operations are concentrated in the eastern part of the state, part of the South's Black Belt region and home to a growing Latino community and the state-recognized Lumbee Tribe.
A 2014 analysis by UNC researchers found that the proportions of African Americans, Hispanics and American Indians living within three miles of an industrial hog operation in North Carolina are 1.54, 1.39 and 2.18 times higher, respectively, than the proportion of non-Hispanic whites — the reason why the state's hog farms are the subject of an ongoing civil rights investigation by the U.S. Environmental Protection Agency.
The political money connection
A review of campaign finance data by Facing South shows that some of the bills' primary sponsors — all of whom are Republicans and most of whom represent eastern North Carolina districts — are also leading recipients of support from the livestock industry, a major political power in a state where hogs alone are worth over $2.5 billion annually.
On the Senate side, the legislation's primary sponsors are Brent Jackson, who represents Duplin, Sampson and part of Johnston counties; Bill Rabon, who represents Bladen, Brunswick and Pender counties and a small part of New Hanover County; and Dan Bishop of Mecklenburg County. Duplin, Sampson, Bladen and Pender are among the top hog-producing counties nationally.
In the last election cycle alone, Jackson — a member of the Senate's agriculture committee and chair of the Joint Legislative Oversight Committee on Agriculture and Natural and Economic Resources — was the top legislative recipient of livestock industry money after Senate President Pro Tem Phil Berger, taking in $19,500 in contributions, according to the National Institute on Money in State Politics' FollowTheMoney.org database. Jackson was also the top legislative recipient of contributions from Smithfield Foods, at $10,000. Rabon, a veterinarian, received $1,000 from Smithfield.
On the House side, the bill's primary sponsors are Reps. Jimmy Dixon, who represents parts of Duplin and Wayne counties; Ted Davis Jr. of New Hanover County; David Lewis of Harnett County; and John R. Bell IV, who represents parts of Craven, Greene, Lenoir and Wayne counties. Besides Duplin County, Wayne, Greene and Lenoir counties are also major hog producers.
In the last election cycle, Dixon — a turkey farmer and chair of his chamber's agriculture committee — was the top House recipient of livestock industry contributions at $9,500, followed by Lewis, a tobacco farmer, farm equipment dealer and agriculture committee member, at $8,500, according to FollowTheMoney.org. Lewis also received $1,500 in contributions from Smithfield. Bell, also an agriculture committee member, received $3,500 from the industry and $1,000 from Smithfield while Davis reportedly got $250 from Smithfield.
This week, without any debate, the House approved the bill in its second reading by a vote of 64-48. Another House vote is expected on Monday, April 10; if the bill passes, the matter would move to the Senate. Environmental advocacy groups are urging lawmakers to vote against the measure, but they're not the only ones with concerns about the legislation.
In legal opinions written for the attorneys suing Murphy-Brown, two prominent North Carolina Republicans — retired state Supreme Court Justice Robert Orr and former state Rep. Paul "Skip" Stam — said they believe the proposal violates the state constitution because it aims to benefit a particular industry.
"It would appear to attempt by legislative action to favor one litigant over another and deny the plaintiffs the remedies to which they are currently entitled under N.C. law," Orr wrote.
Tags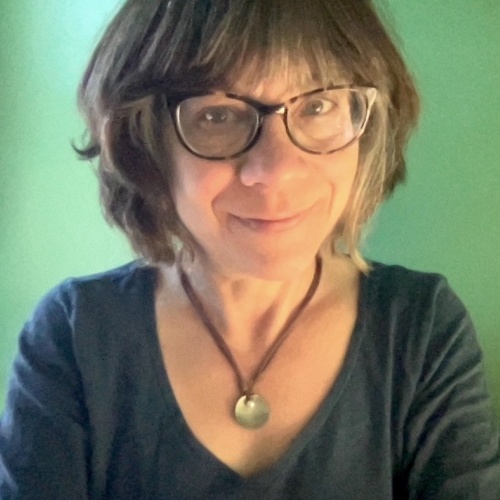 Sue is the editorial director of Facing South and the Institute for Southern Studies.