The ex-cop and Tea Party politician deciding justice for Alton Sterling's killers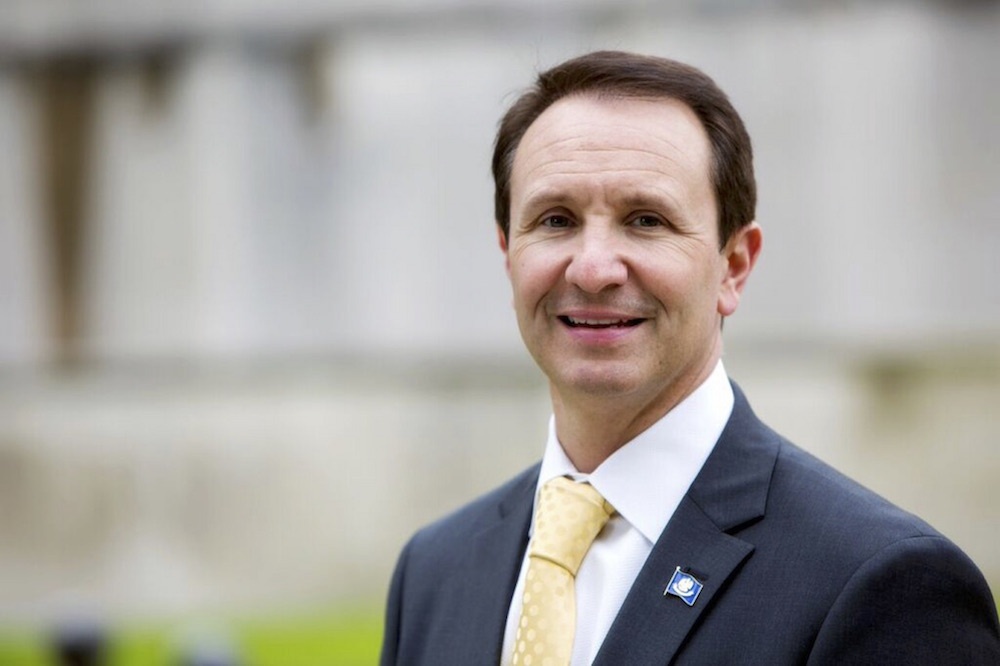 This week the U.S. Justice Department announced that it would not prosecute Howie Lake II and Blane Salamoni, the two white Baton Rouge police officers who shot and killed Alton Sterling, an African-American man, last July while he was selling CDs in a convenience store parking lot. The shooting was captured on video and sparked mass protests.
The case will now go to the office of Louisiana Attorney General Jeff Landry, a Republican. That's because East Baton Rouge District Attorney Hillar Moore III recused himself, citing a "personal relationship" with Salamoni's parents, both of whom are high-ranking police officers. Moore, a Democrat, had defended the officers after the shooting and said it was "potentially a state authorized killing."
Landry had the option of handing off the case to another district attorney but declined to do so. He said he will assign the case to a prosecutor from the state Department of Justice, and that the Louisiana State Police will also assign investigators experienced in handling officer-involved shootings. Once they've examined the materials collected as part of the federal government's civil rights investigation, Landry's office will review their findings and decide on whether or not to pursue prosecution.
"It is important for the public to know that this matter will be handled by the most professional and proficient law enforcement use of force team in Louisiana," Landry said in a statement, adding, "A thorough and complete investigation could take a considerable amount of time; as such, we ask for patience from the public and the press."
So who is Jeff Landry? A few things to know:
* He's a former police officer and sheriff's deputy. Landry grew up in St. Martin Parish, in the heart of Acadiana about 130 miles west of New Orleans, and holds a bachelor's degree in environmental and sustainable resources from the University of Louisiana at Lafayette (then known as the University of Southwestern Louisiana). He joined the Louisiana National Guard while still in high school and worked his way through college as a sheriff's deputy in St. Martin Parish and as a police officer for the village of Parks, according to his campaign biography. After college he launched an oil and gas environmental services company with a friend before going on to earn a law degree from Loyola University New Orleans Law School and working as a business attorney in Lafayette.
* He's been active in the Tea Party movement. After running for state Senate in 2007 and narrowly losing to a Democrat turned independent, Landry set his sights on national politics. In 2010 he ran for Louisiana's 3rd Congressional District seat, defeating his Democratic opponent by a 64-36 percent margin. He participated in Louisiana Tea Party movement rallies, was endorsed by Tea Party groups and by 2012 was ranked the fourth-most conservative Congress member. But due to out-migration after Hurricanes Katrina and Rita, Louisiana lost a congressional seat and Landry's district was reconfigured. Despite securing the endorsement of Phyllis Schlafly's Eagle Forum, a conservative political action committee, Landry went on to lose to U.S. Rep. Charles Boustany in the Republican primary by a 61-39 percent margin. During Landry's brief time in Congress, the oil and gas industry was his top donor, according to OpenSecrets.org.
* His qualifications to be attorney general have been questioned. Landry announced in 2014 that he was challenging Buddy Caldwell, a former Democrat turned Republican, for state attorney general. The following year, for the first time in his political career, Landry won the endorsement of the state Republican Party, leading Caldwell, a former district attorney, to question his fitness for the job. "It's unnerving to me that the statewide Republican Party would even think about endorsing someone who has never tried a civil or criminal case in court," Caldwell said at the time. "I'm not sure really what his qualifications are." Landry defeated Caldwell by a margin of 56 to 44 percent.
* He was accused of putting police officers' lives at risk over tough-on-crime politics. Last year Landry appointed a task force to address street crime in New Orleans without consulting the New Orleans Police Department or Louisiana State Police. Because Landry's effort coincided with his social media posts hyping crime in New Orleans, some critics saw the task force as a political stunt. Police Superintendent Michael Harrison accused Landry of ignoring the city's home rule charter and lacking the legal authority to engage in active law enforcement there, while Democratic Mayor Mitch Landrieu accused Landry's task force of putting the lives of police officers and state troopers at risk. "He doesn't seem to understand that policing is a partnership," Landrieu said at the time.
* He has spread misinformation about sanctuary cities, which he opposes. Last year Landry testified before the House Judiciary Subcommittee on Immigration and Border Security during a hearing on cities with so-called "sanctuary" policies limiting local law enforcement involvement in federal immigration enforcement in an effort to build trust between police and immigrant communities. His testimony claimed rising crime rates in cities with sanctuary policies, which include New Orleans. But in fact, data say just the opposite — that communities designated as "sanctuary" areas by Immigration and Customs Enforcement typically experience significantly lower rates of all types of crimes, including homicide, than comparable non-sanctuary communities.
* His office successfully prosecuted another police shooting. Back in November 2015, law enforcement officers in Marksville, Louisiana, shot into a vehicle following a car chase, killing six-year-old Jeremy Mardis and wounding his father, Chris Few. Officers Derrick Stafford and Norris Greenhouse Jr. were arrested on charges of second-degree murder and attempted second-degree murder. Mardis and Few are white, while Stafford and Greenhouse are not. The local district attorney recused himself from the case because Greenhouse's father is an assistant district attorney, so Landry's office handled the prosecution. This past March, Stafford was convicted and sentenced to 40 years for manslaughter and 15 for attempted manslaughter. Greenhouse is awaiting a separate trial on murder charges later this year.
* He may be preparing to run for governor in 2019. Landry has repeatedly clashed with Democratic Gov. John Bel Edwards — on LGBT issues, funding for the state Department of Justice, lawsuits over coastal damages caused by oil and gas companies, Common Core education standards, defending the state's abortion laws, etc. Some political observers think the political battles are a sign Landry's already running for governor against Edwards. Landry, however, has denied that.
Tags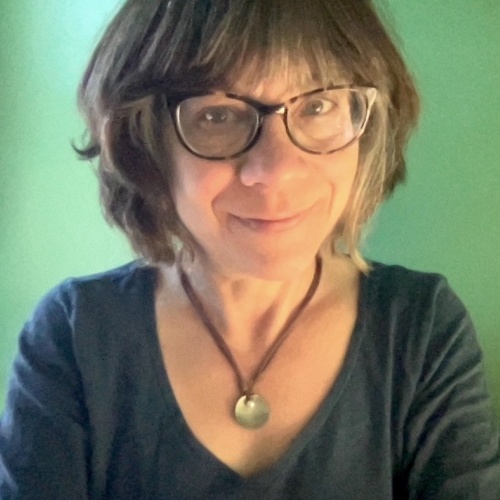 Sue is the editorial director of Facing South and the Institute for Southern Studies.