On offshore drilling, Virginia's governor now stands alone in the Southeast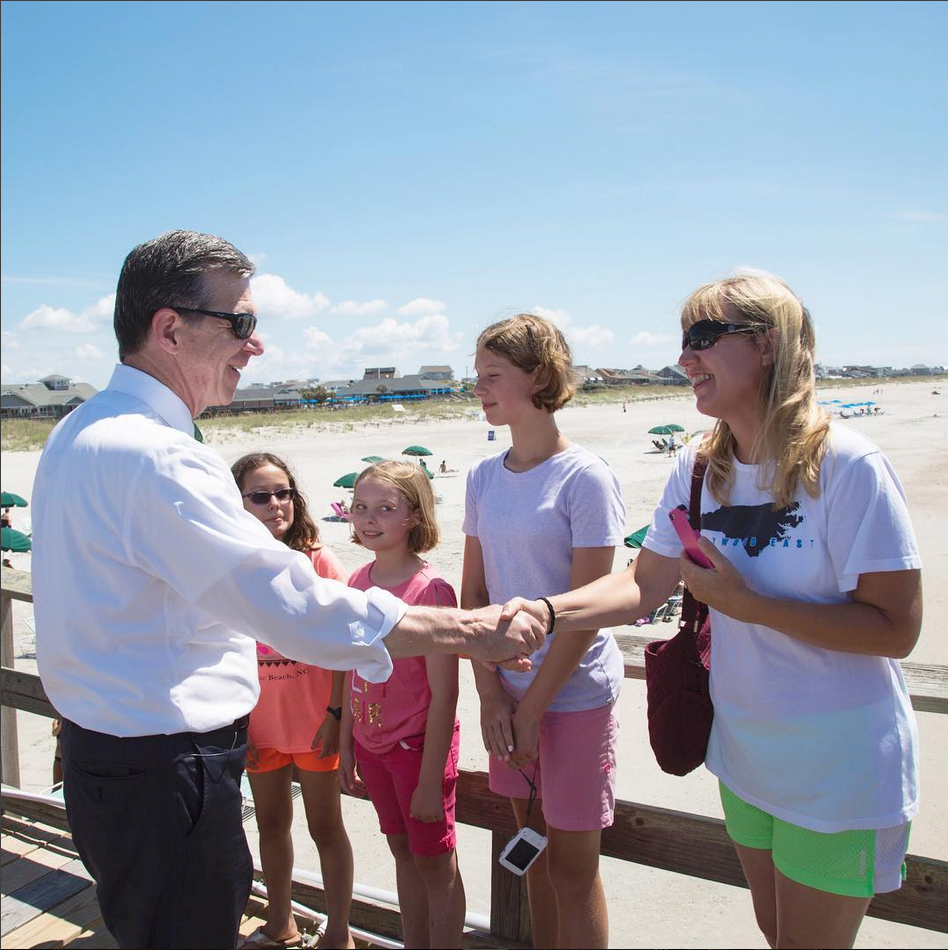 The North Carolina governor's office — once the leading force behind the push to open the Southeast coast to offshore oil and gas exploration and drilling — has reversed course under new leadership and amid dramatic political shifts on the issue.
Gov. Roy Cooper (D) held a press conference this week on a barrier island along the Crystal Coast, a popular North Carolina tourist spot, to announce that his Department of Environmental Quality would submit formal comments to the Trump administration opposing permits allowing seismic testing for offshore oil and gas reserves. The deadline for comments was recently extended to July 21.
"It's clear that opening North Carolina's coast to oil and gas exploration and drilling would bring unacceptable risks to our economy, our environment, and our coastal communities — and for little potential gain," Cooper said in his statement, pointing to concerns about a political climate focused on deregulation. "As governor, I'm here to speak out and take action against it. I can sum it up in four words: not off our coast."
Cooper was joined at the event at Fort Macon State Park's visitor center by coastal business owners and community leaders — part of a groundswell of local opposition to offshore oil and gas development.
The Carolinas and Virginia had been targeted for offshore drilling in a proposal considered and rejected by the Obama administration, but the Trump administration wants to reopen the matter and is now considering permits for seismic testing in an area stretching from Delaware to Florida. The practice involves the intensive use of extremely loud airguns and can injure marine life and harm fisheries.
To date, 127 East Coast municipalities — 32 in North Carolina alone — have passed resolutions opposing Atlantic testing and/or drilling because of the environmental and economic risks to a region reliant on tourism and fishing. Also taking public stances against it are 14 U.S. senators led by Bill Nelson (D) of Florida and over 100 U.S. representatives from both major parties, including Republican lawmakers Walter Jones of North Carolina, Mark Sanford of South Carolina and Ron DeSantis, Bill Posey and Ileana Ros-Lehtinen of Florida.
Atlantic drilling is also widely opposed by coastal business interests. More than 41,000 businesses and over a half-million commercial fishing families recently sent a letter to Interior Secretary Ryan Zinke that called offshore oil and gas activities "fundamentally at odds with our coastal economies and our way of life."
Shifting politics
Cooper's July 20 announcement marks a 180-degree policy turn on offshore drilling for the North Carolina executive branch. The position of a governor is one of the primary factors the Interior Department considers in deciding whether to allow energy development off a state's coast.
"Presidents have long recognized that states' interests matter in whether coasts should be opened to risky offshore drilling," said Sierra Weaver of the Southern Environmental Law Center, which opposes offshore drilling and seismic testing. "North Carolina has spoken. It's time for Washington to listen."
Cooper's predecessor, Republican Pat McCrory, was a key leader in the effort to open the Atlantic to oil and gas interests in his role as chair of the Outer Continental Shelf Governors Coalition. A secretive group with close industry ties, the coalition was founded in the aftermath of the 2010 BP disaster to lobby the federal government to revive and expand offshore drilling. In McCrory it got a former Duke Energy executive and spokesperson for Americans for Prosperity, the conservative advocacy group founded by the Koch oil and gas barons.
At the time McCrory became chair of the coalition in 2014, it included two other governors of Southeastern states — Nikki Haley (R) of South Carolina and Terry McAuliffe (D) of Virginia. But McCrory lost last year to Cooper, the former attorney general and state lawmaker who was endorsed by the N.C. League of Conservation Voters for his record on environmental and public health issues.
Meanwhile, President Trump appointed Haley to serve as his ambassador to the United Nations. Her successor, Henry McMaster (R), opposed Atlantic drilling as lieutenant governor and came out against seismic testing last month while speaking to the regional Chamber of Commerce in Beaufort, South Carolina. The mayor and council of that historic city and tourist center passed a resolution against seismic testing and offshore drilling in 2015.
That leaves McAuliffe as the lone Southeastern coastal representative in the Governors Coalition, whose other current members are the Gulf states' Kay Ivey of Alabama, Phil Bryant of Mississippi and Greg Abbott of Texas, all Republicans, along with Alaska's Bill Walker, an independent. The group's chair, Republican Paul LePage of Maine, is its only other East Coast governor besides McAuliffe, who has said he "never had a problem" with seismic testing but would support drilling off Virginia's coast only if the federal government shared royalties with the state. McAuliffe's office did not respond to Facing South's request for comment.
In Virginia, the political pressure to block offshore development has not been as strong in as in the Carolinas. Of the 127 municipalities that have passed resolutions against it, only five are in Virginia. But even there, momentum continues to build: This week the Norfolk city council unanimously passed a resolution opposing both offshore drilling and seismic testing, citing its potential disruption of marine life and threats to fisheries and protective wetlands. A month earlier, the Virginia Beach city council also voted to oppose offshore drilling, almost two years after it originally voted to take a neutral stance on the issue.
"Our tourism numbers have gone north in the last eight years," Virginia Beach Mayor Will Sessoms said. "I would say that I don't want to risk that."
Tags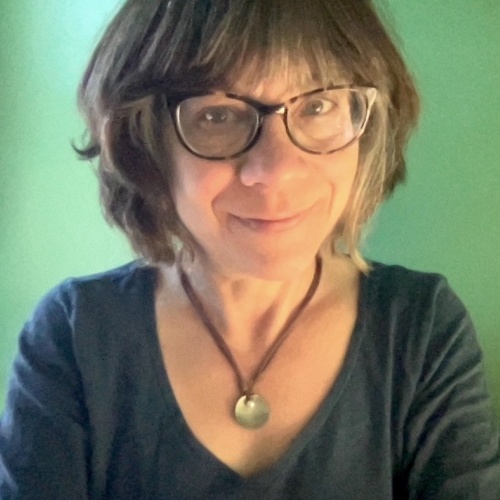 Sue is the editorial director of Facing South and the Institute for Southern Studies.