VOICES: Tackling the affordable-housing crisis in a gentrifying Southern city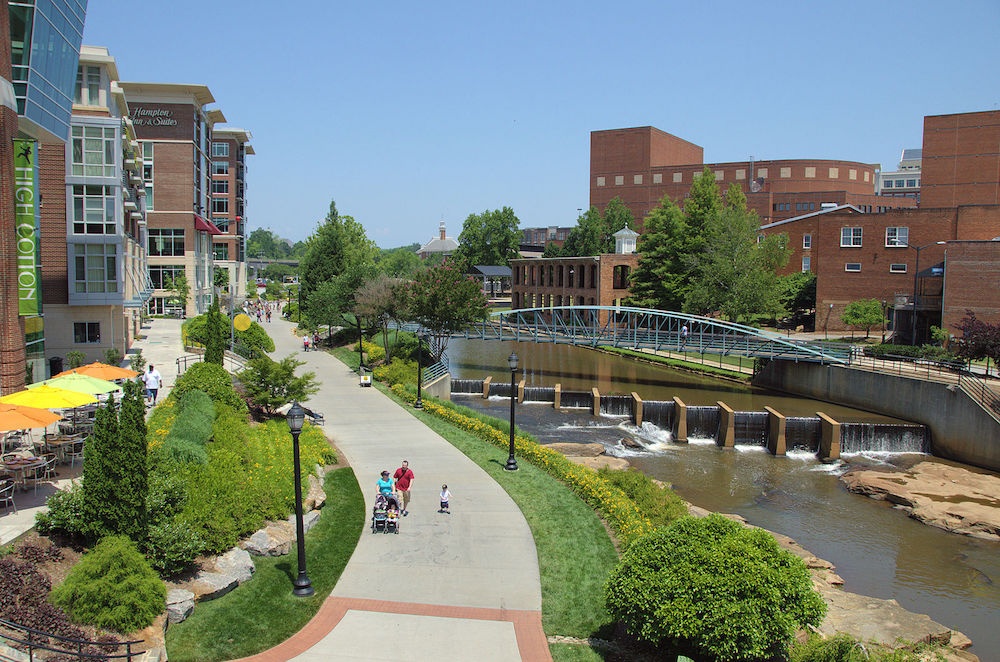 According to 2016 census data, 10 of the top 15 fastest-growing U.S. cities are in the South. Number four on that list is Greenville, South Carolina. Like a number of Southern cities from Charleston to New Orleans, Greenville is rapidly becoming gentrified as the downtown area, once accessible to the working class, is becoming prohibitively expensive for residents in low- and middle-income brackets.
Greenville's revitalized downtown, which includes the picturesque Falls Park, a bike trail, concert venues, and upscale restaurants, has been featured in a number of national publications. A New York Times journalist recently wrote that Greenville "may be the next major food destination," and U.S. News named it one of the 100 best places to live in the country. Yet Greenville's growth may prove unsustainable if the negative effects of gentrification are not addressed.
According to a report submitted by a volunteer steering committee last September, Greenville now faces a shortage of 2,500 affordable housing units, despite having a surplus of low-cost housing as recently as 2000. Prices for rentals near downtown have soared, and expensive new condo complexes are being built. At the same time, older, more affordable rental properties are disappearing. According to Bucky Tarleton, a real estate advisor who has lived in Greenville since 1986, owners who once rented out their houses to working-class families for as little as $400 a month now prefer to sell for much greater profits.
"The loss of rental units is happening quietly," Tarleton said, adding that the process has the potential to "wreak havoc."
Whereas a larger city may be able to better absorb the loss of affordable rentals, Tarleton noted that the effects of gentrification may be magnified in Greenville, a city of just 65,000. Greenville residents are being pushed out of the city and into distant communities with no supermarkets, no hospitals, and limited employment opportunities.
The changes have negatively impacted the African-American community in particular. Between 2000 and 2010, Greenville's African-American population decreased by 8 percent while the white population grew, particularly in the downtown area. According to local activist Susan McLarty, the concentration of African-American students at Stone Academy, a high-performing magnet school in the downtown area, dropped from 22 percent to 16 percent between 2010 and 2016. At the same time, schools serving more diverse populations, such as Mauldin Elementary in nearby Simpsonville, are struggling. The number of students qualifying for free or reduced lunch at Mauldin jumped from 47 percent to 50 percent in the last two school years.
Of all regions of the U.S., the South already ranks lowest in measures of upward mobility. In Greenville, a child whose family is in the bottom fifth of household income stands only a 4.9 percent chance of rising to the top fifth, a statistic that situates Greenville County among the worst in the nation for economic mobility. Greenville must address its shortage of affordable housing in order to avoid deepening economic divisions in a region already marked by inequality.
Gentrification also presents a barrier to the growth of Greenville's service industry, which is concentrated downtown. American Grocery Restaurant, an upscale restaurant that had been in downtown Greenville for 10 years, closed last month. Stating their reasons for shutting down the business, owners Joe Clarke and Darlene Mann-Clarke mentioned the "rising rents in the city, rising food prices and the staffing challenges that restaurants are feeling nationwide."
Carl Sobocinski, president of Table 301, a restaurant group that runs eight local restaurants and employs nearly 500 people, estimates that at least 80 percent of his employees live more than five miles from downtown. Since the city lacks a reliable system of public transportation, workers who do not own cars must either spend hours waiting for infrequent buses or leave their jobs. Table 301 has begun brainstorming strategies for creating more affordable housing and is looking into the possibility of subsidizing housing for employees.
Besides workers in the restaurant industry, firefighters, health care workers, educators, and others in middle-income brackets struggle to pay rent in downtown Greenville. When these workers are pushed out of the city, other residents may find themselves affected in deeply personal ways. For example, when Grier Mullins went to visit her mother in an assisted living facility in downtown Greenville, she found the home short of caretakers and discovered that a favorite nursing assistant had left, forced out of the city by rising rents.
Local activists are playing an important role in addressing the negative effects of gentrification in Greenville. Ansel Sanders, president and CEO of the nonprofit Public Education Partners of Greenville County, is exploring creating a residential campus for public school teachers in the city. Modeled partly on the Williams-Baldwin Teacher Campus in Asheville, North Carolina, Sanders' project would offer teachers housing at below-market rates.
"There is pain in two markets," said Sanders, "a shortage of teachers and a lack of affordable housing." He sees the teacher campus as a way of addressing both problems while also sending a positive message regarding how much the community values educators.
The city has begun to respond. As a result of the steering committee's report, the city council unanimously voted to appropriate $2 million to make more affordable housing available.
But those funds are not sufficient, according to McLarty, who participated in the steering committee. She says Greenville actually needs $10 million a year over the next 20 years to catch up. But she remains hopeful.
"When we choose to invest in housing and transportation as economic development we will go from good to great," McLarty said. "Moving from our historical settlement patterns of concentrated poverty to economic integration is the key to Greenville's continued growth and vitality."
Tags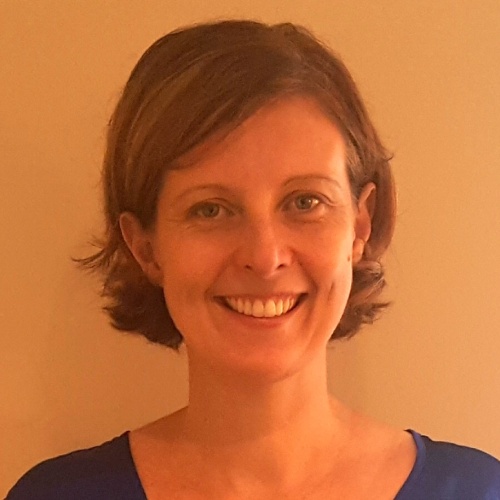 Victoria Livingstone is a visiting assistant professor of Spanish at Moravian College in Bethlehem, Pennsylvania. During the 2016-2017 academic year, she was a visiting research associate at Furman University in Greenville, South Carolina.