Farmworkers' union turns 50 while fighting attacks from North Carolina lawmakers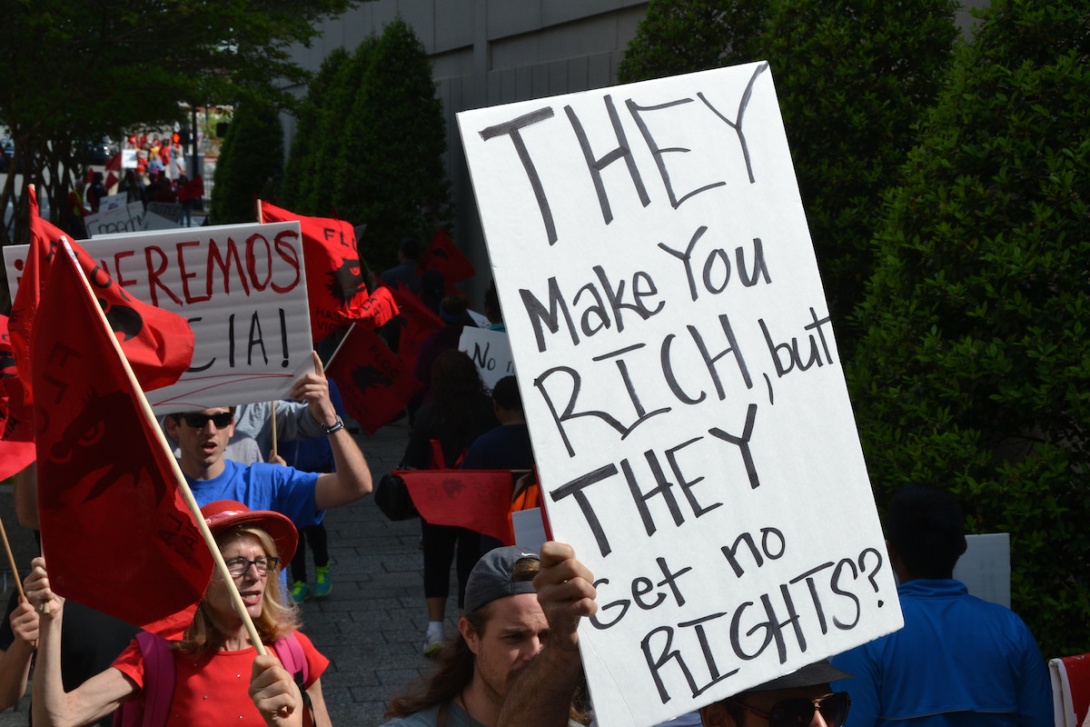 The Farm Labor Organizing Committee (FLOC) will celebrate its 50th anniversary at its quadrennial convention in Toledo, Ohio, this weekend. The farmworkers union was started in northwest Ohio by Texas native and former migrant farmworker Baldemar Velásquez, who remains the union's president to this day.
In the years since, FLOC has branched out beyond Ohio and now maintains an office in eastern North Carolina. The group's campaign to organize workers at the Mt. Olive Pickle Co. in Wayne County, North Carolina, which included a boycott from 1999 to 2004, ended an illegal "blacklist" of farmworkers who complained about conditions and paved the way for a collective bargaining agreement between the union and over 1,000 growers and farms in the state.
But since Republicans took over both chambers of the North Carolina General Assembly in 2011, FLOC has come under attack from lawmakers hostile to organized labor.
The latest blow was this year's iteration of the annual farm bill, SB 615. After the bill initially passed the Senate, Republican Rep. Jimmy Dixon, a retired farmer from Duplin County, added an amendment to the House version that included a provision barring farmworker unions from automatically deducting union dues from workers' paychecks, putting the onus on FLOC to travel around the state and collect money from union members. The bill also bars farmers from settling lawsuits filed against them by agreeing to a union contract.
Dixon's amendment was adopted on a mostly party-line vote and then the bill was passed through conference in the Senate with "no discussion" of the anti-union provisions, the News & Observer reported. But the move came just months after GOP state Sen. Brent Jackson — the owner of a Sampson County farm and the primary sponsor of the bill that ultimately passed — settled a lawsuit with former workers organized by FLOC to sue for wage theft.
Jackson's farm has a troubling history of labor-law violations and other problems. In 1998, a guestworker from Mexico who came to North Carolina via the federal H-2A temporary guestworker program suffered a heat stroke at the farm after complaining of dizziness but never receiving medical treatment. The stroke left the man in a permanent vegetative state, and the courts ordered the Jackson farm to pay for care provided by his family in Mexico.
Four years later, another guestworker named Julio Cesar Guerrero filed an OSHA complaint because Jackson's son, the farm's vice president, "kept the workers' drinking water on a moving truck in the fields, forcing them to run after it with their mouths under the spigot," according to The Nation. When he tried to return the following year he found his name on a blacklist and later became one of the parties in the wage-theft lawsuit.
For years, Jackson was a member of the North Carolina Growers Association, a cooperative that connects farmers with workers and which had a contract with FLOC. He left at the end of 2014, after a wage grievance was filed with the Growers Association against his farm by 32 workers and resulted in a confidential settlement. The next year, seven workers filed a lawsuit against Jackson in federal court for unpaid wages from the previous season and weren't brought back by the farm the following year. Earlier this year, they reached a nearly six-figure settlement with Jackson.
Jackson's farm has also come under investigation by the U.S. Department of Labor. Last year, the operation was found to have violated federal minimum wage standards and was ordered to pay $2,180 in back wages to a total of 21 workers.
At the same time his farm was mistreating workers, Jackson's political career was skyrocketing. He was elected to the state Senate in 2010, narrowly defeating Dewey Hudson and flipping a previously safe Democratic seat to the Republicans. After just two years as a legislator, he became the co-chair of the Senate's powerful Appropriations Committee.
In 2013, Senate President Pro Tem Phil Berger credited Jackson as one of the three senators instrumental in crafting the Regulatory Reform Act, a sweeping bill that rolled back a host of state regulations, and getting it through the legislature. The bill included an anti-labor provision declaring purchasing agreements contingent on the union status of a grower to be "invalid and unenforceable as against public policy in restraint of trade or commerce."
Over the next few years, as one of the Senate Appropriations Committee co-chairs, Jackson led a charge to cut funding for legal aid services in the state and to impose onerous reporting requirements on Legal Aid of North Carolina, which has a Farmworker Unit and represented workers in the lawsuit that eventually led to the ending of the illegal blacklist.
Jackson's work has garnered notice from high places. Last year, he was named to then-presidential candidate Donald Trump's "agricultural advisory committee," a 65-member team that included former Texas Gov. Rick Perry and former Virginia Gov. Jim Gilmore. "It is an honor and a privilege to be named to serve on this committee and I look forward to working with my fellow committee members to help shape Mr. Trump's agriculture policies," Jackson said in a statement at the time.
As for farmworkers in his own state, however, SB 615 — which was signed into law by Democratic Gov. Roy Cooper in July — was just the latest hit. At the time, Velásquez said the union would fight the bill in the courts.
"This legislation singles out farm workers and undermines their freedom of association and ability to collectively negotiate for better wages and working conditions," North Carolina AFL-CIO Secretary-Treasurer MaryBe McMillan told Payday Report at the time. "It is a clear conflict of interest and blatant abuse of power for legislators who are also growers to push policies that allow them to gain more and more profit on the backs of their workers."
Tags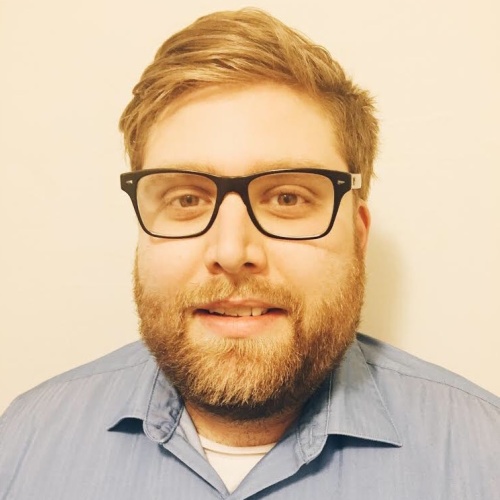 Paul Blest is a contributing writer for Facing South. He is also a contributing writer for the Outline and has written for The Nation and Current Affairs. He lives in Raleigh, North Carolina.