What Congress's failure to extend CHIP funding would mean for the South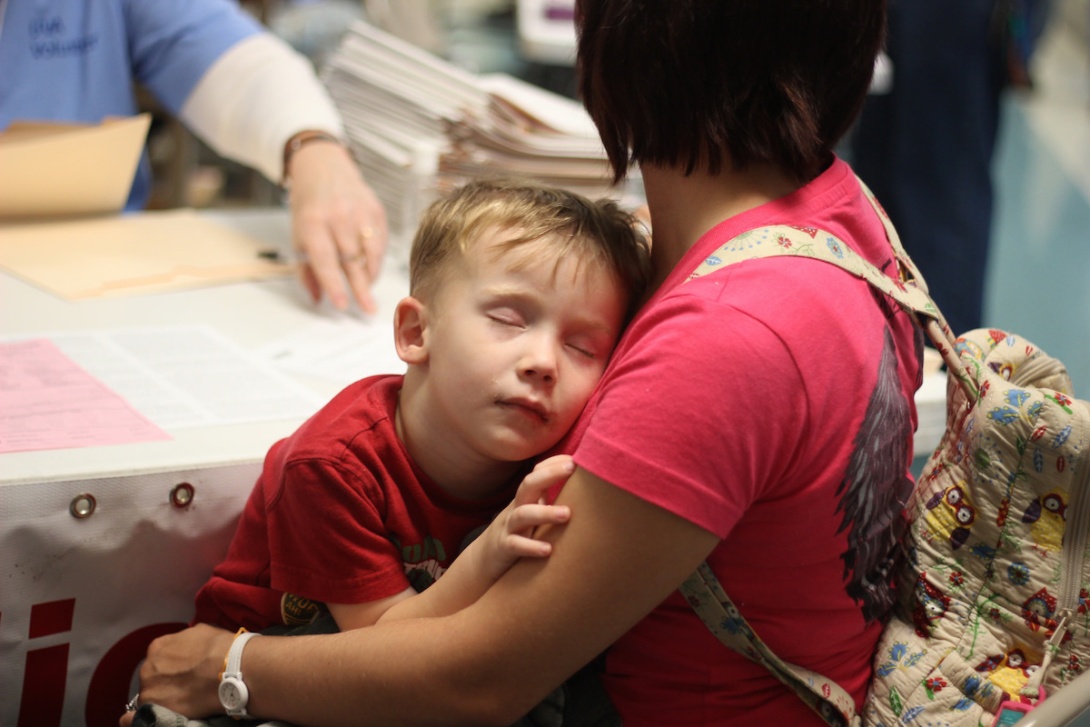 The Children's Health Insurance Program is a partnership between the federal government and the states that was established in 1997 to provide health care for uninsured children and pregnant women, particularly those whose families make just enough not to qualify for Medicaid. The way the program is funded is that the federal government provides matching dollars to state programs — but Congress isn't holding up its end of the bargain.
Congressional reauthorization for the program expired on Sept. 30, the budget deadline. Before Christmas, Congress passed funding for a short-term extension, saying that would fund the program through March. But earlier this month, the Centers for Medicare and Medicaid Services (CMS), the federal agency that helps states manage CHIP, said it couldn't guarantee funding for all states past Jan. 19, leaving states, doctors, and families scrambling.
Southern states could be among those affected most immediately. North Carolina would have been among the very first to lose funding, with money running out for every Southern state by May, according to a July 2017 report by the Medicaid and CHIP Payment and Access Commission, a nonpartisan agency that advises Congress and the Department of Health and Human Services on issues related to CHIP and Medicaid. But the temporary funding extension left those projections outdated.
Then last month, the Kaiser Family Foundation released a report projecting that Florida, Texas, Virginia, and 13 other states around the country would run out of funding by the end of January, putting millions of young lives in jeopardy. According to KFF, 8.9 million children were covered by the program at some point in 2016. A third of those children — nearly 3 million — were in the 13 Southern states, including over a million in Texas alone. The loss of funding would worsen existing regional health disparities, with Southern states consistently ranked among the lowest in the U.S. for children's health outcomes.
States are already taking action in case Congress fails to reach an agreement.
Before the temporary funding extension, Alabama announced plans to close its CHIP program, known as All Kids, by Feb. 1. It currently covers 84,000 people. Program director Cathy Caldwell told Kaiser Health News last month that fewer than 10 percent of the beneficiaries would qualify for Medicaid, and that many families would find the private online insurance marketplace "too costly."
Meanwhile, Virginia and Texas were two of five states that said they would plan to begin phasing out coverage at the end of this month. Combined, this would affect over 500,000 individuals in the South. Mississippi and North Carolina also announced plans to close enrollment or establish enrollment caps to deal with the funding shortages, and Louisiana announced a plan to begin transitioning kids on CHIP to Medicaid beginning in February, according to KFF.
Even with the short-term funding, however, money is low and could run out for states as soon as the spring. This week, the North Carolina Department of Health and Human Services said it only has enough funding to last through March, and the agency is expected to start informing families that funding could be cut off for about 95,000 children if funding for the program isn't restored.
Hope for the best, plan for the worst
The effort to extend CHIP got a boost earlier this month when the Congressional Budget Office issued a new cost estimate saying that the law would increase the deficit by only $800 million over 10 years — a drop in the bucket for the federal government. Though it should be noted that if Congress hadn't repealed the Obamacare health insurance mandate when it passed the tax bill, extending CHIP would have actually decreased the federal deficit by $6 billion over the next decade.
Given that, why is Congress having such a hard time funding such a relatively affordable, essential, and popular program?
Republican Sen. Orrin Hatch of Utah, who helped get the plan passed back in 1997, said in November that it's because "we don't have money anymore. We just add more and more spending and more and more spending." Less than a month later, though, Hatch voted to pass a $1.5 trillion tax cut for the wealthy, which the Joint Committee on Taxation said would add $1 trillion to the deficit over 10 years. The federal government's share of CHIP funding in 2016 was $14.4 billion — just 1.4 percent of the deficit increase Hatch and his Republican colleagues approved.
In November, the House of Representatives did vote to extend funding for the next five years but paid for it by charging higher premiums to Medicare patients and raiding Obamacare's Prevention and Public Health Fund, as well as shortening the grace period for Obamacare patients who don't make premium payments on time before they're kicked off insurance. The Senate, which passed its own plan to fund CHIP for five years October, never took up the House plan, leaving the program in limbo.
This week the House passed a one-month continuing resolution that included a six-year extension of CHIP funding to avoid a government shutdown. But in the Senate, the vote would need 60 votes to avoid a filibuster, meaning Republicans would need to bring at least nine Democrats along on a plan that doesn't include protections for Dreamers, undocumented immigrants brought to the U.S. as children who received residency status under the Obama administration's Deferred Action for Childhood Arrivals program. President Trump canceled that program in September, with the government set to start deporting children who've never known any other home as soon as March unless lawmakers act.
Only one Democrat, Sen. Joe Manchin of West Virginia, has indicated that he's likely to support the Republican bill. In addition, four Republican senators including Rand Paul of Kentucky and Lindsey Graham of South Carolina have said they would vote against the bill, although Graham and Virginia's two Democratic senators, Tim Kaine and Mark Warner, have said they would approve of a days-long continuing resolution in order to hash out a deal on immigration. If nothing is passed, the government will shut down at midnight on Jan. 19.
But Ryan's solution may run into resistance because some Republicans, like Hatch, don't see CHIP funding as more pressing than a tax cut — and that tax cut means there will be less money in government coffers to pay for programs like CHIP. Back in October, for example, Republican Rep. Pete Sessions of Texas said the need to fund the program wasn't 'dire or urgent." But last month, a chastened Sessions — who faces a tough re-election fight this year — called the program "critical" in a Facebook post.
Complicating matters even further, before the House vote on the continuing resolution, Trump tweeted that CHIP "should be part of a long term solution, not a 30 Day, or short term, extension!" Ryan's plan had been to avert the government shutdown with a one-month spending bill. The White House later issued a statement in support of the stopgap bill, Trump's tweet essentially endorsed the Democratic view that CHIP shouldn't be used as a bargaining tool in negotiations.
While the program's future hangs in the balance, some doctors are already taking action, such as advising parents to refill prescriptions now so their children won't be left without needed medicine should the program end. And one San Antonio pediatric cancer doctor is already giving away medication to some patients so their treatments won't be disrupted.
Tags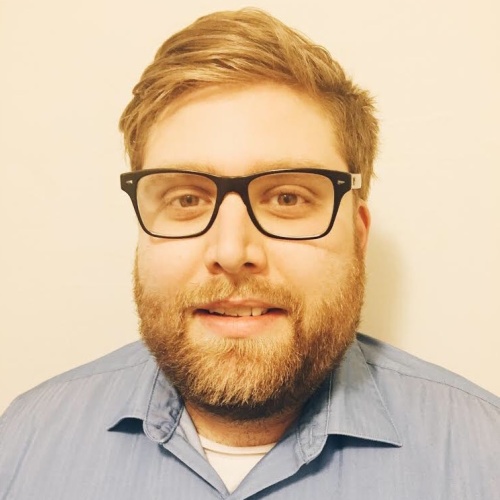 Paul Blest is a contributing writer for Facing South. He is also a contributing writer for the Outline and has written for The Nation and Current Affairs. He lives in Raleigh, North Carolina.