Damning audit of U.S. poverty fuels new Poor People's Campaign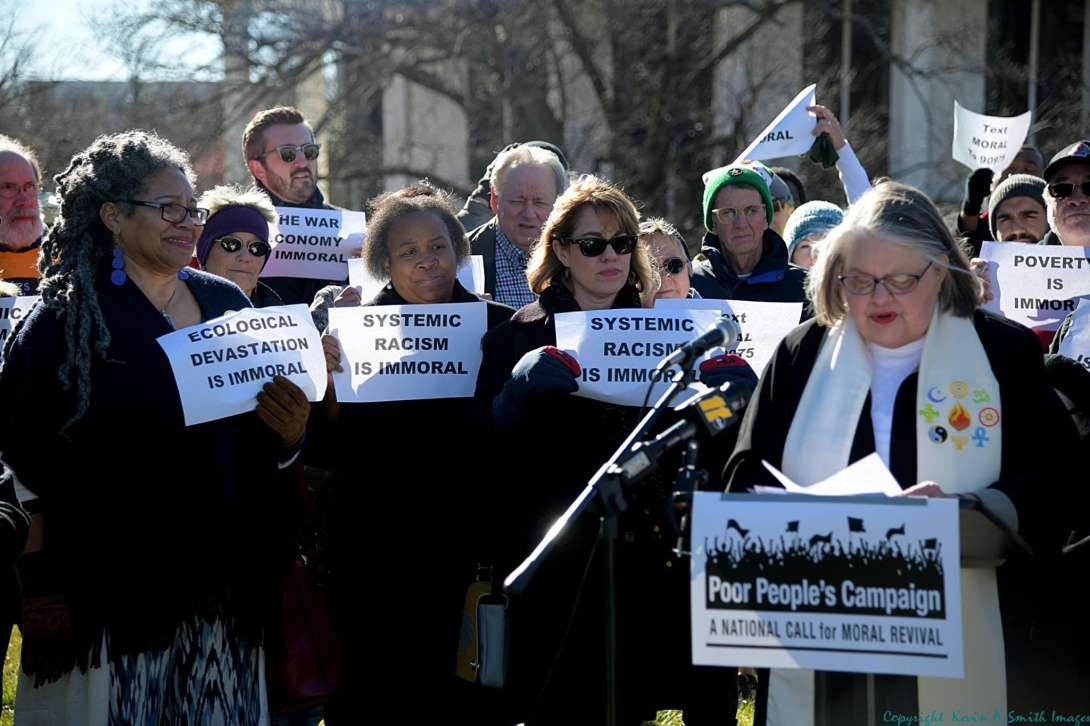 Five years ago this month, about 100 people rallied at the North Carolina legislature to protest its extremist policies, which included passing the most restrictive voting law in the country, blocking Medicaid expansion, cutting unemployment benefits, and eliminating the state Earned Income Tax Credit benefiting low-income families.
At that action, which has come to be known as the first Moral Monday, 17 protesters were arrested, igniting the largest state-government focused nonviolent civil disobedience campaign in U.S. history.
Under the leadership of Rev. William Barber II* — then president of the state NAACP and one of the first arrestees — the Moral Monday movement led to the arrests of nearly a thousand people and spread to other states. The protesters were inspired by the Reconstruction-era Fusion Movement, which brought together a multiracial coalition of Populists and Republicans to elect one of the most progressive legislatures in state history just decades after the end of slavery, only to be eventually overthrown by white-supremacist Democratic vigilantes.
Influenced  by their Fusionist forefathers and foremothers, Moral Monday protesters led the effort that successfully voted North Carolina's extremist governor out of office in 2016, making him the only incumbent Republican governor who was unable to ride the Trump wave.  The Moral Monday movement showed the country what can happen when people of diverse identities and backgrounds come together as a force for change.
Now Barber has joined forces with Rev. Liz Theoharis of the Kairos Center to lead the Poor People's Campaign: A National Call for Moral Revival. The campaign, which was inspired by the anti-poverty work Rev. Martin Luther King Jr. was engaged in before his assassination 50 years ago, will bring together diverse coalitions of activists from North Carolina and at least 40 other states to confront public policies that hurt the most vulnerable. From Mother's Day until June 23, activists will engage in 40 days of direct action challenging systemic racism, poverty, ecological devastation, and the war economy.
The effort will be informed by "The Souls of Poor Folk," an audit of poverty in America 50 years after the original Poor People's campaign was launched. The audit was produced by the Institute for Policy Studies along with the Kairos Center and Repairers of the Breach, a nonprofit led by Barber.
The audit found that more than 40.6 million Americans subsist below the poverty line and nearly half of the country's population cannot afford a $400 emergency. It also found that many Americans — particularly those who live in the South — are targeted by public policies that deprive them of political power and basic human rights.
For instance, 25 states — including every Southern state except for Virginia and West Virginia — have passed laws that preempt cities from raising the local minimum wage despite the audit's finding that in 2016 there was no state where an individual earning the federal minimum of $7.25 an hour could afford a two-bedroom apartment at market rent. In addition, every single Southern state has right-to-work laws in place that limit workers' ability to collectively bargain for higher pay.
The audit also notes that in the 2016 election — the first presidential election without the full protection of the Voting Rights Act of 1965 — 14 states had new voting restrictions in place for the first time. Nearly half of these states were in the South: Alabama, Mississippi, South Carolina, Tennessee, Texas, and Virginia. In four Southern states — Florida, Kentucky, Virginia, and Tennessee — onerous felon disenfranchisement laws deprive one in five Black adults of the right to vote.
There are 18 states that have refused to expand Medicaid benefits under the Affordable Care Act, and a disproportionate number of these are in the South: Alabama, Florida, Georgia, Mississippi, North Carolina, South Carolina, Tennessee, Texas, and Virginia. Nationwide, 2.4 million people earn too much money to qualify for Medicaid but are too poor to afford insurance in the marketplace, and 89 percent of those who fall in this coverage gap reside in the South. The refusal to expand Medicaid is a factor in the rural hospital closures that have hit the South hard in recent years.
While these policies disproportionately impact people of color, the pain they cause crosses racial boundaries. For example, Portia Gibbs — a white woman from North Carolina — died after suffering a heart attack while being airlifted to a distant hospital just days after a private nonprofit corporation closed the hospital near her home. As the audit documents, more than 250,000 Americans die senseless deaths every year simply because they are poor.
Exposure to environmental toxins further exacerbates the health problems of the poor and people of color. In the historically Black community of West Port Arthur, Texas, for instance, residents live so close to oil refineries that the cancer rate there is 15 percent higher and the death rate 40 percent higher than the statewide average. And in Lowndes County, Alabama, an estimated 80 percent of residents do not have access to a public sewage system, which has led to widespread dumping and the reapparance of hookworm, a parasitic infection that had been largely eradicated in the United States.
These are just a few of the gripping statistics that the audit details. Through deep research and interviews with those living in dehumanizing conditions, "The Souls of Poor Folk" shows why America is in need of a modern fusion movement.
"During slavery, Harriet Tubman and Frederick Douglass and some Quakers and white evangelicals got together and formed a fusion movement that brought about abolition. When women didn't have the right to vote, Sojourner Truth and Elizabeth Cady Stanton got together, and they stood together until suffrage was won," the audit says. "Every major social movement in the nation's history has won in the end, because a moral, fusion coalition came together and refused to stand down in the face of tyranny. It's our time now."
* Barber is the author's father.
Tags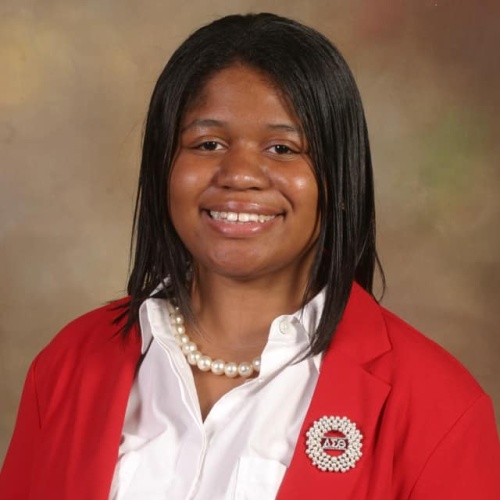 Rebekah is a research associate at the Institute for Southern Studies and writer for Facing South.