South Carolina dock workers arrested as part of the Poor People's Campaign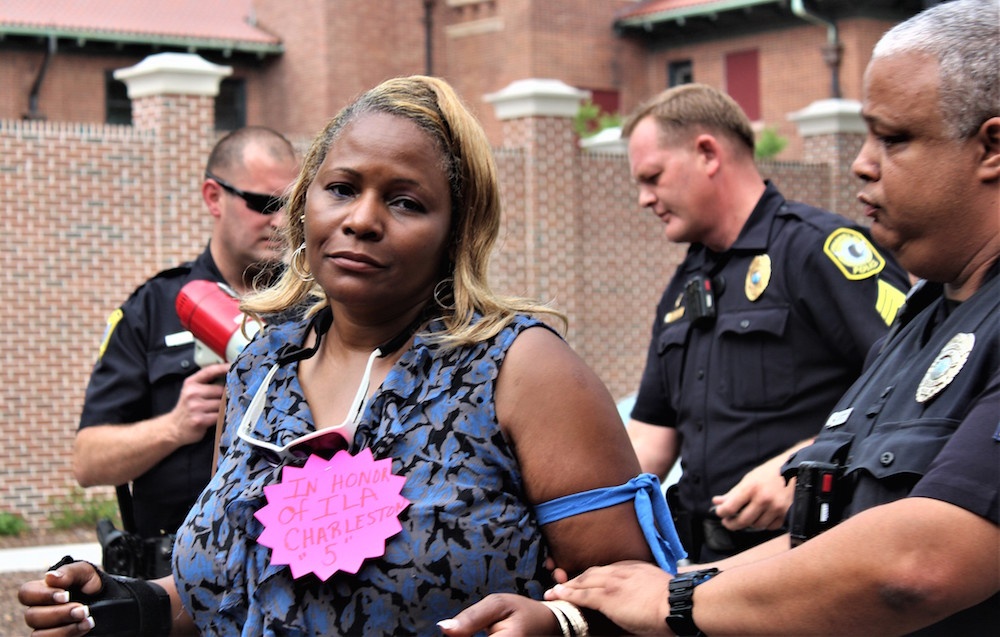 Four Charleston, South Carolina, dock workers were among the 19 people arrested this week as part of the national Poor People's Campaign. All members of International Longshoremen's Association, Local 1422, the workers were arrested blocking traffic on Bull Street in front of the Department of Education following a rally and two-block march from the statehouse during which protesters raised demands for a living wage, union rights for all workers, and increased funding for education. The protests were part of a coordinated "40 days of action" aimed at shifting the national dialogue around issues of poverty, racism and militarism.
Local 1422 has deep ties to Rev. William Barber, leaders of the Fight for $15, and others who have provided leadership to the national Poor People's Campaign. The union has hosted Barber in Charleston on several occasions and was early to embrace Fight for $15 organizers when they began working in South Carolina in the summer of 2013. Much of the planning for the South Carolina Poor People's campaign has taken place at their Charleston union hall.  
The Charleston ILA's tradition of political work dates back to Reconstruction, when the union was founded as an association of newly emancipated waterfront workers. During the first Poor People's Campaign, the ILA shut down the East Coast, Southern, and Midwest ports in honor of Martin Luther King Jr., following his April 4, 1968 assassination.
For longshorewoman Christine Nelson, her arrest and those of her coworkers honored the "Charleston Five" — union members placed under house arrest nearly 20 years ago for taking part in protests to save union jobs at the Port of Charleston. Following a year-long international campaign to "Free the Charleston Five" that included port shutdowns, the state of South Carolina dropped the most serious charges against the union members in November 2001.
"We were arrested to honor our brothers who fought for the same thing we are fighting for today — equality and fairness for all workers," Nelson said. "As union workers we have some protections, but all South Carolina workers and their families deserve those same protections." Nelson is also a registered nurse and added that she supported the campaign's demand for universal health care.
Sixty-six people have been arrested over the past five weeks as part of the Poor People's Campaign in South Carolina, while over 1,700 people have been arrested nationwide. Another protest is scheduled in South Carolina for the state capital of Columbia on June 18, followed by a national demonstration in Washington, D.C., on June 23 that will culminate the campaign's first phase.
Tags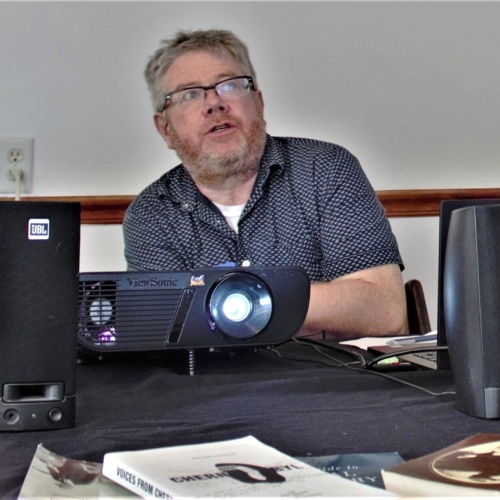 Kerry Taylor is a board member of the Institute for Southern Studies, the nonprofit that publishes Facing South, and directs the Charleston Oral History Program at the Citadel: The Military College of South Carolina.