Election 2018 brings big changes to Southern courts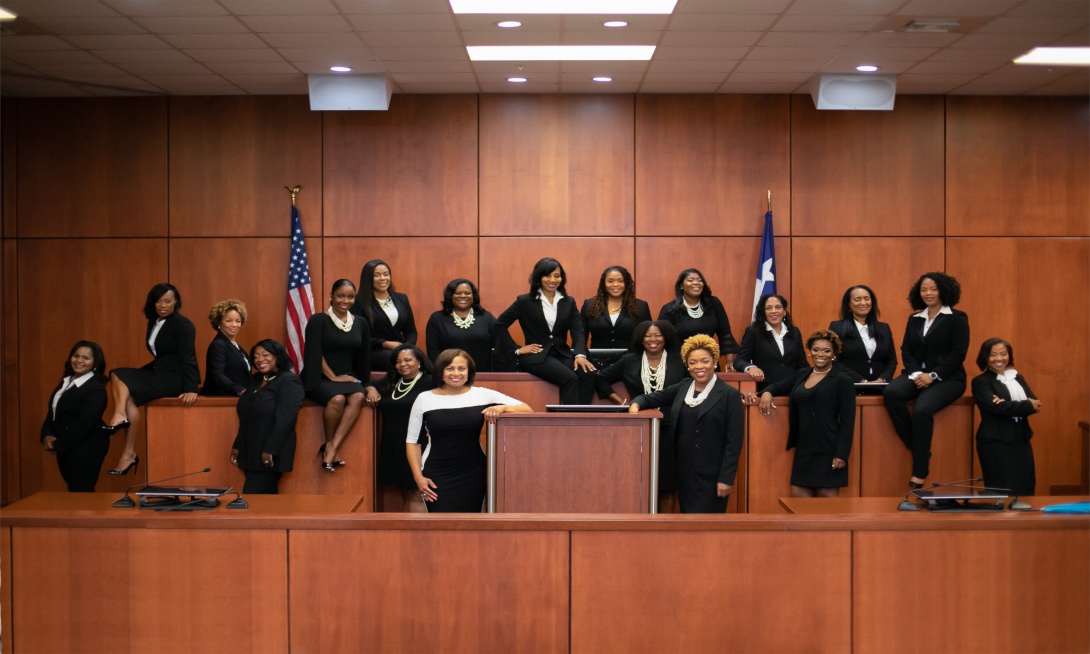 This week's election results will bring ideological and demographic shifts to courts across the South.
Voters in some areas brought much needed diversity to the bench. In Harris County, Texas, which includes Houston and is among the most diverse metro areas in the U.S., an unprecedented number of black women were elected to judicial positions. In other states, progressive supreme court candidates defeated attempts to stack the deck against them by Republican politicians or secret-money groups.
Florida's high court is among those that could see a big change in 2019, depending on the outcome of the governor's race, which is likely headed to a recount. Three justices are retiring, and the incoming governor — either Republican Ron DeSantis or Democrat Andrew Gillum — will get to replace them. But the new governor's choices will be limited to a list of potential nominees compiled by a commission stacked with appointees of outgoing Republican Gov. Rick Scott, who pushed the commission to the right. The Florida Access to Justice project has suggested reforming the commission to foster judicial diversity and prevent partisan manipulation.
And in West Virginia, two former Republican lawmakers were elected to the state Supreme Court after being recently appointed by Republican Gov. Jim Justice to replace two justices who resigned. A few months ago, the entire court faced impeachment due to a scandal over lavish office renovations, but the state Supreme Court ruled the proceedings unconstitutional. Democratic legislators had argued that the impeachment process was politically motivated. The appointees' wins solidified the court's new conservative majority.
More diverse courts in Texas
According to a 2015 report from the American Constitution Society, women of color comprise 28 percent of Texas' population but make up a measly 12 percent of its state judges. White men, on the other hand, constitute 21 percent of Texas's population but fill over half of its judicial seats. After this recent election, however, Texas courts will look more like the people they serve.
In Houston, 17 black women were elected to judicial positions. "For black women particularly, we take a seat at the table and things change … in terms of criminal justice reform, health care," Judge-elect LaShawn Williams said. "These are the kinds of cases that will come before us and really impact our community." Democrats, along with a democratic socialist, won all 59 judicial seats on the Harris County ballot.
Two of the so-called "Houston 19" ousted incumbent judges whose sentences accounted for an astonishing one-fifth of all children sent to juvenile prison in Texas last year. Another defeated incumbent, Judge Michael McSpadden, said in February that his court denied non-cash bond to young black male defendants because they were "tainted" and couldn't be trusted.
Many of the incumbent judges had fought court orders to reform the county's bail system. While the Houston Chronicle had called for the ouster of Republican criminal court judges "who have demanded that the county waste millions in taxpayer money on private lawyers to defend their use of an unconstitutional bail system that discriminates against the poor," it lamented that voters went too far in ousting incumbents. Meanwhile, former Texas Supreme Court Chief Justice Wallace Jefferson, a Republican, has called for changes to the state's partisan judicial elections to prevent sweeping changes to the judiciary during "wave" elections.
And what a wave it was: Democrats swept the Texas Court of Appeals elections, winning 18 out of 19 races. Texas' courts have been dominated by Republicans, and the new judges could bring some ideological balance. One of the Democrats, Judge-elect Meagan Hassan, said that "the diversity of ideology of opinion on the courts will become greater, and that will lead to more decisions that are more balanced, more fair and represent the people of Texas."
Thwarting politicians' meddling in N.C.
In North Carolina, Democratic Supreme Court Justice-elect Anita Earls won a resounding victory, defeating incumbent Republican Justice Barbara Jackson and Republican challenger Chris Anglin with 49.5 percent of the vote. A civil rights lawyer who successfully sued the state for discrimination, Earls raised more than $1.5 million and campaigned on the issue of judicial independence, even as the state legislature kept changing the rules of her election to boost Jackson's chances. For example, it canceled the Supreme Court primary and then passed two laws changing the ballot order to ensure Earls' name would appear at the bottom.
And after Anglin — who had recently switched his registration from Democrat — entered the race, the legislature passed a law requiring each candidate to have been a member of their political party for at least 90 days. One legislator made it clear that the law was aimed at defeating Earls, whom he said was "to the left of Hubert Humphrey," referring to the liberal Minnesota politician who served as vice president under President Johnson.
A Superior Court judge struck down the law, a decision that may have helped Earls cross the finish line, as the total votes for the two Republican candidates added up to more than those cast for Earls. Incumbent Justice Jackson ran an uncharacteristically negative campaign, with a last-minute ad featuring scaremongering over immigrants.
North Carolina voters also soundly rejected an amendment to the state constitution that would have allowed the legislature to control the selection of judges to fill vacancies. If Earls had lost and the amendment passed, the legislature would have been poised to pack the Supreme Court during its scheduled special lame-duck session on Nov. 27. The session will take place under the GOP's current supermajority, which will end next year after Democrats made significant inroads in the legislature despite extremely gerrymandered districts.
Democrats also won all three N.C. Court of Appeals seats. They include Judge John Arrowood, who became the first openly gay elected statewide official in the South, according to Equality NC. The GOP will now hold a narrower 8-7 majority on the Court of Appeals, while Democrats will have a solid 5-2 majority on the Supreme Court.
Secret money fails in Arkansas
Arkansas voters re-elected state Supreme Court Justice Courtney Goodson despite attack ads from a Republican group based in Washington, D.C. The Republican State Leadership Committee (RSLC) blasted Goodson for her ties to trial lawyers and her alleged role in asking the legislature for a raise — a claim Goodson said is untrue.
When the Judicial Crisis Network (JCN), a Washington, D.C.-based secret-money group, made similar charges during the primary, Goodson succeeded in a lawsuit claiming the ads were false and libelous. After JCN had spent more than $1 million on the ads, courts ordered television stations to stop airing them.
The case presented an ethical dilemma for the Arkansas Supreme Court because several justices had seen JCN intervene in their elections. When Goodson later sued to block the RSLC's ads, the group moved the case to federal court, which declined to block the ads.
JCN also spent tens of millions of dollars to get U.S. Supreme Court justices Neil Gorsuch and Brett Kavanaugh confirmed, meaning they would have faced the same conflict of interest if their court intervened to decide if an order blocking the attack ads violated the First Amendment.
JCN had previously criticized Goodson for authoring an Arkansas Supreme Court decision to strike down a law limiting verdicts in lawsuits by injured people. In 2016, the group succeeded in its effort to oppose Goodson's election to the chief justice position.
Tags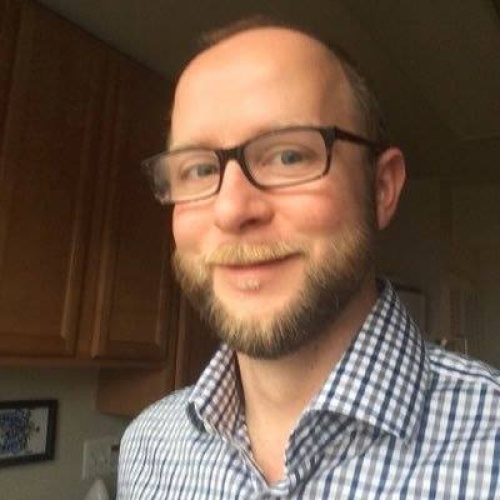 Billy is a contributing writer with Facing South who specializes in judicial selection, voting rights, and the courts in North Carolina.